All I want for Christmas is you…to release your music on time. Christmas tracks are something we all wait all year for, whether you're an artist or a listener. Literally, we wait all year… However, if you wait too long, you'll have to wait until next year instead. Streaming stores have deadlines. So, if you don't want to miss out, you need to be prepared.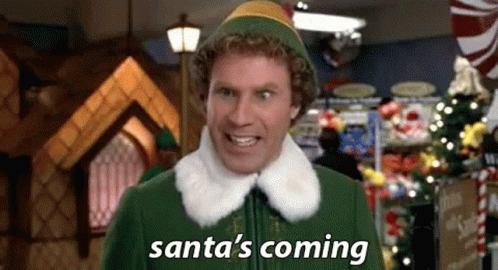 On the 1st day of Christmas
When it comes to the Christmas period, everything is super busy. Yourself included we're sure. However, this does unfortunately mean delays. They can't be helped, as much as anyone would like them to not exist. Christmas is a time when everyone wants to release music, so streaming stores are more in demand than ever. If you want to avoid disappointment, you need to be ahead of the game. Set yourself a schedule, otherwise you're likely to miss out.
It seems a shame to have worked so hard on a new track relating to the big day, for it to drop in the new year simply because stores couldn't get it online in time. If you really want to create the excitement build up, we'd recommend setting a release date. Typically, you might not mind what date your release drops onto the market. It might be something you just want ASAP and a particular date isn't important. However, when it comes to a Christmas number, why not set a date so you and your fans know when it will go live in stores?
Distribution process
Please remember each distributor is different. When it comes to your releasing schedule, it's always best to check in with them if you aren't sure. We'd recommend getting your tracks to them as soon as you can, so they have time to fully review them before sending them to stores. Don't forget, it isn't just a process of uploading and it being distributed to your selected platforms. Each track has to be carefully reviewed by your distributor before it can then be sent to the stores, to which they themselves are likely to then review it also.
There is a lot of work which goes into distributing a track after you have sent it across. Our partners over at RouteNote are already working hard on getting all of their users tracks on the way for December. We've been given some information by them about final dates for Christmas submissions. So, if you're a RouteNote user, you'll want to check out the dates below. Even if you're not, these dates are likely to be a very good guideline for you.
Apple Music & iTunes
Below is a table with dates provided as to when is the latest date your music can be submitted to Apple Music & iTunes if you want it to be available by a certain date. Please note these dates are for RouteNote submissions and not the latest date you can submit to your distributor. If you send your music to your distribution company on these dates, your music will not go live on the release date stated below. As mentioned previously, there is a process which must be completed before your music can be sent anywhere.
| | |
| --- | --- |
| Release Date | Delivery Date |
| 3rd December, 2021 | 19th November, 2021 |
| 10th December, 2021 | 3rd December, 2021 |
| 17th December, 2021 | 10th December, 2021 |
| 24th December, 2021 | 10th December, 2021 |
| 31st December, 2021 | 17th December, 2021 |
| 7th January, 2022 | 24th December, 2021 |
As you can see, the further into the month you get, the longer the turnaround. This is because stores will be receiving large volumes of singles and albums to be posted during the festive season. Not only that but streaming stores do not work all year round and their staff will be taking a break during the Christmas period themselves. You'll need to allow time for any complications that might arise as well. It's less likely that once your release has been approved and sent to a store that there will be issues. However, this does happen from time to time, so it's important to be prepared for this and allow a little extra time.
Spotify
Spotify are a little more lenient with their turnover. It seems they have a capacity to take on more tracks within the festive period without too much of a delay. They aren't applying set dates for the majority of December. Instead, they are working from Christmas Eve onwards. However, with that being said, remember there is a chance that Spotify will flag something within a release or require changes to be made before it can be posted. Again, this is unlikely, but it is always important to give yourself extra time.
For any content going live from 24th December to 3rd January, it must have been delivered to Spotify at least 5 business days prior. Please note, business days are Monday-Friday and the weekend is not included in these stated days. If the tracks have not been provided to them within this timeframe, it's likely there will be a delay and your music won't be posted on your selected date.
Important things to consider
Just to help you along the way, we've put together some dos and don'ts ahead of your holiday music checklist. Following these will just help ensure a smoother run for everyone involved. It will take away the stress that comes with Christmas itself, let alone adding music releasing into it. Of course, each case is different and what might work for you, might not work for someone else. If you only have a single you're releasing, it might not take as long for the store to deal with as an album, however, you cannot guarantee submitting it last minute will be possible either way.
Dos
Submit as early as you can – this will avoid any issues rising.
Check everything thoroughly – the more you've checked it, the less chance of problems.
Stick to a schedule – fail to prepare, prepare to fail.
Enjoy yourself – it's Christmas!
Don'ts
Edit your release – this is why we said to check it thoroughly because editing your release slows down the entire process. If you do have to submit updates to your track after you've sent it to distribution. Please be aware it might not release on your date.
Request your release be fast tracked – distribution companies can't offer this as it's unfair on their other users. If you want it live on a particular date, you need to submit it in time.
Be rude or unkind to your distributors – it's Christmas!
Remember this process is supposed to be enjoyable. Your distributors are working as hard as they can to have your music out on time, but you need to ensure you have enough time for any changes that need to be made. If your artwork cannot be accepted for a certain reason, you will need to change this and resubmit your release. Ensure you have enough time to make these updates.
Have fun. Stay safe. Eat lots of nice food and enjoy Christmas with your new track. We hope this information has been useful. From all of us at PUSH, we're wishing you all a very Merry Christmas and a Happy New Year. We can't wait to hear your new tracks and see them making their way to us for your Pre-saves, Content Unlocks and Fan Links.