That's right, not one but two childhood classics are making a return. Essentially our first-ever phone and our first real phone are back in business. Nokia's famous, indestructible brick phone is going to be back in business, and Fisher-Price's Chatter telephone is soon to be on the market again.
Nokia 6310 a.k.a. the brick phone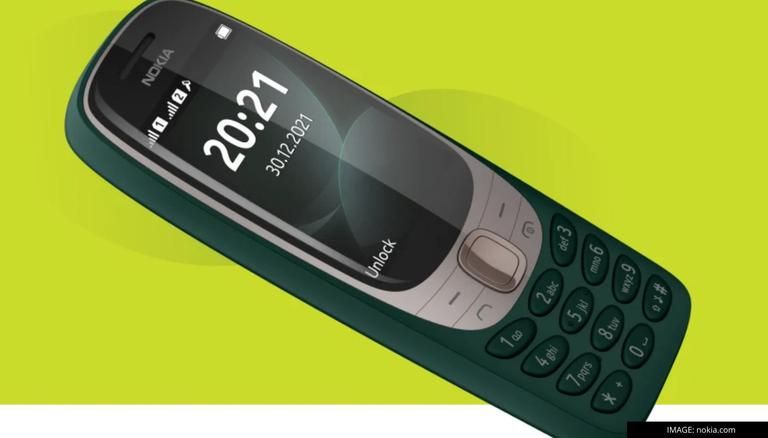 That's crafty advertising right there. Notice how they've placed the time as the current year 2021 and the date as 30th December 2021 which is the day it will be available for purchase. We'll all be seeing the New Year in with such style. Gathered round our phones, seeing who can beat each other's high score on snake. Yes, that's right, the much loved game snake will be featured on the reboot. I mean, we couldn't exactly have a Nokia brick without snake, could we? Should we be calling it the brick phone? That's what it's known as after all. Ever since, phone companies have been battling it out to make phones thinner and thinner.
I have questioned why ever since I heard of this reboot. I mean, it was fun, it was a memorable part of our lives. However, do we need to bring it back? Is it not just a case of letting it go? I personally do not miss having to tap on the same button multiple times to bring up a certain letter. One tap too many, and you're on a never-ending cycle trying to get to the letter p. Smartphones have undoubtably made things a lot easier. Saying that though, a game of snake isn't the same on any other device. Trust me, I've tried downloading apps to play the classic game, but they're too modern. I don't want to see a colourful snake heading around my screen. In fact, I don't even want it to really resemble a snake, I want it to be little pixilated squares all joining up.
Classic features
Right so the important question is, what features will it have? I've mentioned snake, possibly too many times, actually. Another feature I certainly miss is the strong battery life. The new model will be no different, lasting up to a week without needing to be charged. This time Nokia are focusing more on accessibility than they were previously capable of doing. It will have an option to change the font size and will come with a 2.8″ curved display that includes bright colours. That's a point you can't miss. It will be in colour. No more black and white on the classic phones. I guess maybe that's one step too far backwards.
You'll be able to use dual-SIMs and choose from either a black version or yellow. The techy bits are that this new Nokia phone will include a 0.3MP camera, on the back only of course. There won't be a front camera if you were expecting one. The phone will include a standby time of 21.7 days and a talk time of 19.45 hours. Bluetooth 5.0 will be included with the model, and it will charge with a Micro USB 1.1 port. You'll also be able to listen to those Bluetooth transferred files with your headphones as it includes a 3.5 mm jack.
It will set you back £59.99 which in 2021 isn't pricey for a mobile phone. However, will it be worth it? Is the nostalgia mixed with a little upgrade able to justify the price tag? Of course, it isn't a huge amount of money but if it does less than a very basic version of a smartphone, then it might not have the market.
Fisher-Price Chatter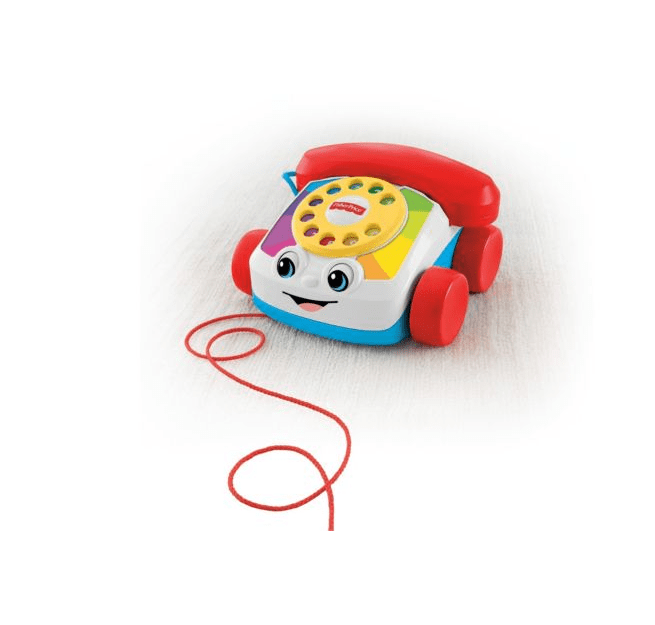 Wait for the most exciting news of 2021. Fisher-Price are releasing an updated version of their Chatter telephone, but this time, it can make real phone calls! Now the old ring ring, completely pretending to talk to your child can be a thing of the past. This time, you actually can talk to them. Again, it's likely you'll still be in the same room as them while having this conversation, but it's more realistic this time.
The good news is though, you are still in control. Your children can't call up anyone they want without warning. The phone connects via Bluetooth to your smartphone, so you'll have to give the ok for them to be able to have a conversation. It will pair up with a device up to 15 feet away and can both take and receive phone calls. Although there's no camera or apps, it does include a speakerphone, so you can all join in the call together.
Classic features
The rotary style phone still remains on four wheels, however it no longer has the pull string to take it around with you. Instead, you'll have to pick it up like a normal phone. However, the eyes that wobble whenever the phone is moved are still very much a feature, so they haven't lost all of our favourite parts. All the numbers are bright and colourful, so they'll be easy to tell apart. It acts as a good way of learning your numbers as a child with it still being fun. Overall, the design is just very kid friendly, which is perfect because I can't see any adults opting to use it.
This revamped model will cost you $60 which isn't bad for a well-known brand. It might not have everything that new children's toys feature, but it does have the sentimental value that we can all appreciate. You might have had the original version when you were younger, why not introduce your child to the new and improved model? You'll have to be quick though as it's only available while stock lasts. Maybe if it proves popular they'll continue it?
So, we've sent you back to your childhood with your first phone and your first real phone. It's interesting to see how things from the past make a comeback. Have you noticed how everyone's gone wild for classic games? Also, vinyls are becoming more and more popular once again. I wonder how these two items will take off though. It would be nice to think grandparents could essentially call their grandchildren through their very own phone, without it becoming the argument of children being introduced to too much technology early on. Imagine, connecting your Fisher-Price phone up to your Nokia phone via Bluetooth. Now, that would be something we'd love to see.