Instagram are currently testing a new feature which will allow users to share their posts to their Close Friends' feeds. These photos and Reels won't appear on all of their followers home pages. Certain users are currently able to access this feature.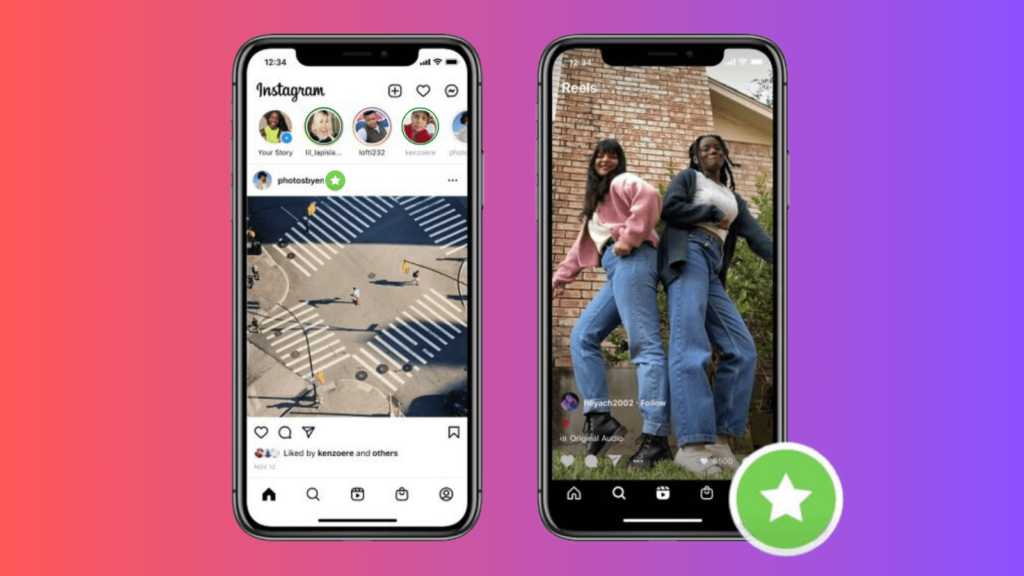 Please note: The image above is simply a mock-up we have made. It isn't a reflection on how the posts will appear.
Instagram put in place an option to share Stories with just those closest to you some time ago. Since then, it's felt like a great privilege to find yourself upon someone's green list. The green list refers to the green star sticker that appears next to those you've chosen as your close list. Each user can set up their Close Friends list, and it can be edited at any time.
Add people or remove them. It's your choice. Those who are on your list will know, because each time you share a story to those within your group, your story will appear with a green ring around it. Anyone viewing your story will therefore know you have chosen to only share this with your close ones, and they will see they're in this list.
Close Friends on Instagram Stories
Despite having this as an option within Instagram Stories, it hasn't been available elsewhere on the platform. Users have been asking for the feature to be introduced to posts too. Having the option to share photos and Reels with those you're closest to is an option many want. It allows more freedom over what you share on the app.
Currently, you either have to share with everyone who follows you or no one. It makes sense in many ways to only share content you're happy for people to see. However, with sensitive content, for example photos of children you might want only your friends and family to see this. Whether you have a private or public account, everyone has the right to privacy.
The majority of Instagram users have followers who they either don't know, or, know but not on a close level. Therefore, being able to share select posts with just those they're close with is a great idea. Instagram have finally listened and are working on introducing this to everyone. Some users are already able to see the feature.
In a recent comment, a spokesperson from Meta has said "We're testing the ability for people in select countries to share feed posts with their Close Friends. We're always exploring new ways for our community to express themselves and connect on Instagram." It hasn't yet been released if or when every account will see this option.