If you're a music artist, you'll first need to get your music on Facebook and Instagram. Once you've done that, you'll be able to add this music to your stories. Keep reading to find out how to add your music to a story.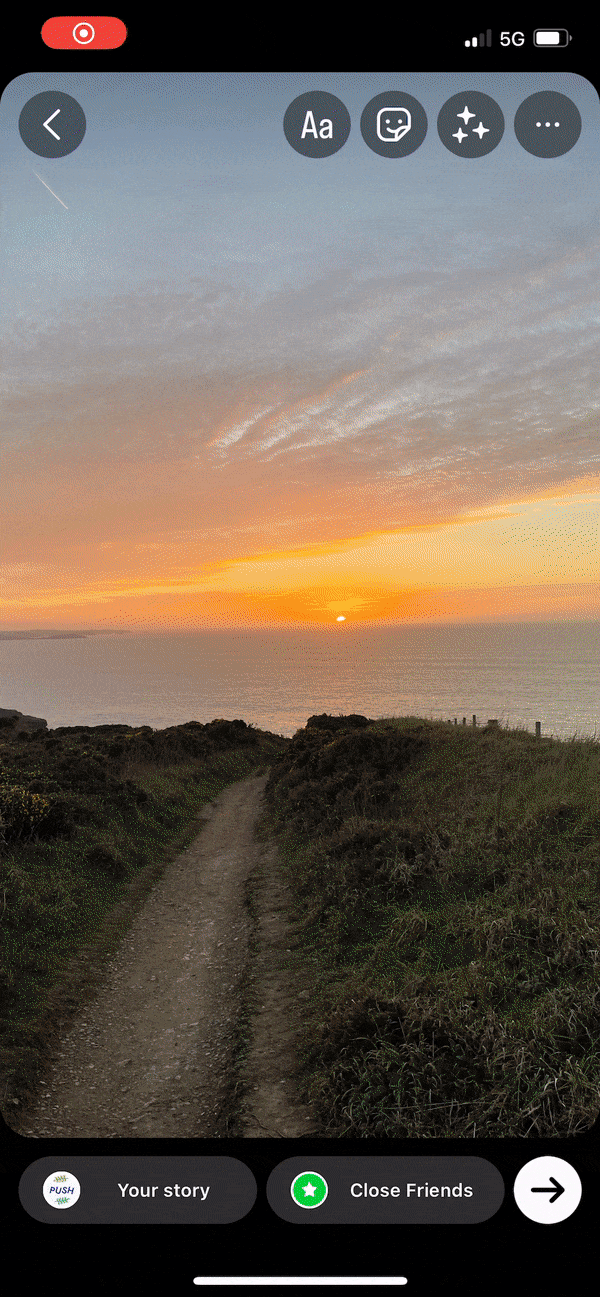 First, you'll need to ensure your music is live within stores. You can check this for yourself by following the steps below to add your track to your story. However, if it doesn't appear, you'll need to contact your distributor. It could be it hasn't quite reached the store yet. Some stores take longer than others. However, it's always best to check if in doubt.
Once your music is in stores. You'll need to head to Instagram and either swipe right on the home page, or click on your profile icon in the top left corner and choose to upload a story. From here, select the video or photo you want to add. Or, you can add some text if you only have a message to say. It's a good idea to use your album artwork.
This keeps everything consistent. Your album artwork and music will be linked together across all platforms. Or, you could maybe add a promo video to your story. Just ensure there is no contrasting audio, or else your music won't play correctly. Once you've chosen your story content, head to the icon that resembles a sticker with a smiley face.
You'll see all your options appear. This is where you'll access things like polls, images, questions, locations, and also your music option. There are so many sticker options, and you can use multiple within one story, so try some different ones out! Click on the music icon, and there you'll see the Instagram music library appear.
Type in your track, double check it's by the correct artist. All metadata should match up, as should the artwork. Once you find yours, click on it and it will be placed onto your story. You can flick through various presentation options. Decide how you want your lyrics to display, or choose not to display them at all. Move your music icon around your story, enlarge/shrink it to fit. Then, post!