Some songs get us energised more than others. Different work-outs might call for different playlists. That's why Spotify have teamed up with Strava, to integrate their platform into the work-out app.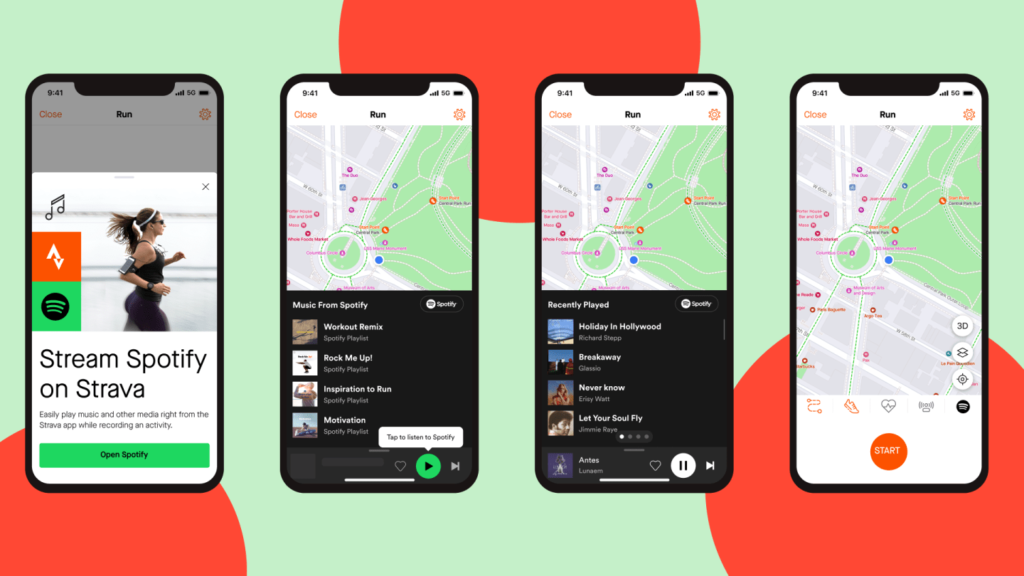 Spotify see their users change podcasts and playlists depending on their mood, time of day or the activities they're taking part in. Whether they're out for a run, working out at the gym, or having a boogie to a dance work-out in their living room – most people working out tend to reach for some upbeat tunes to help keep them going.
Alongside their tracks, most smartphone users now track their work-outs. I mean, it doesn't really count as exercise if you don't know your statistics, right? How much have I burned? What's my average rate? Have I beaten my previous record? All of these questions are exactly why work-out apps do so well for themselves, because they can tell you all of this.
Strava is one of the biggest fitness tracking apps. Users can load the platform and go. It will track your distance, speed, and even your entire route. Allowing you to save images of your route to keep track of your progress. However, it's kind of annoying having to flick through your fitness app, and your streaming platform.
Spotify therefore have decided to partner with Strava. This partnership will allow Spotify users to access their account through the Strava app. They'll be able to flick through their playlists, change songs and find new upbeat music on the go. It isn't just music that you'll be able to access either. Strava will allow you to stream podcasts and audiobooks too.
All of this will be accessible while Strava continues to track your progress. The process has been described as seamless because users can skip, pause, resume, and browse their Spotify favourites. All from the record screen on Strava. This means there's no longer a need to switch between apps. Set one up, and you're ready to go.
It's a really great concept in my opinion. Merging two apps that go hand-in-hand should have come so much earlier. I mean, you don't often find people working out without their favourite music pumping through their headphones, do you? Both platforms will likely benefit from this too. What are your thoughts?