Sites like Soundplate and Linkfire offer limited smart link customisation, unless you decide to commit to potentially pricey monthly subscriptions. Find out how can add unrestricted links of your choice without spending a penny.
Smart links (we call them Fan Links) are essentially customisable micro-websites. They contain links to all of your content and socials, and can be shared via a short URL. Any kind of digital content creator, brand or business can use smart links to promote their content in any way they want.
Smart links were designed to be customised to suit the user. PUSH offers endless possibilities of individualising them, including:
Add your own feature image
Write your own link name and author name
🧵 Choose your own URL ending
PUSH's most appealing perk is the potential to add any links you want. There are no restrictions to which platforms or sites you decide to navigate your users to. Nor is there a limit to the number of links you can include.
How to add custom links to your landing page
1. Log into your PUSH account, or make one for free here. Once logged in, navigate to Create New Campaign, and select Fan Link.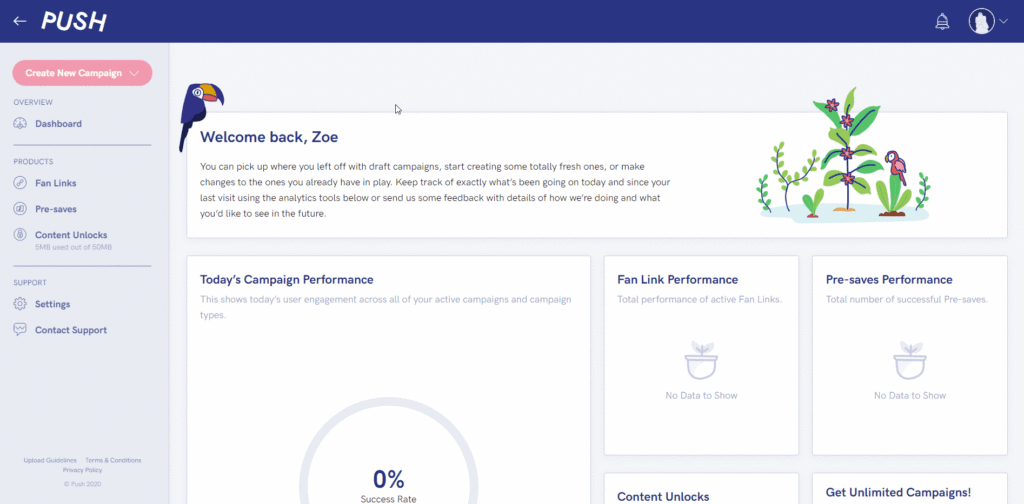 2. In Step 1, you can input any link to any source or platform you want.
If you input a link to music on a streaming platform, PUSH will automatically source links to your release on other stores for you.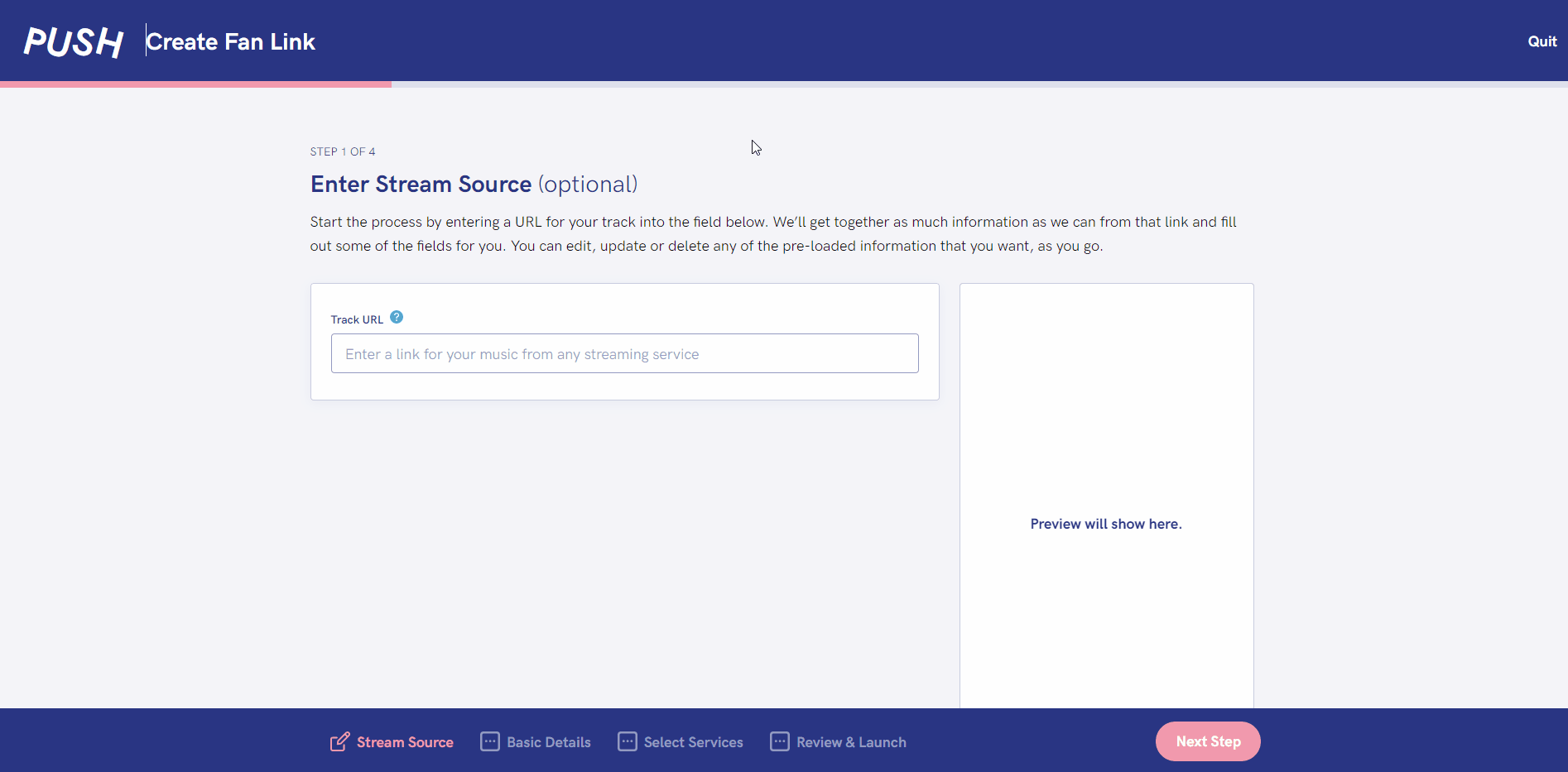 3. Step 3 allows you to tailor your link's name, author name, link URL and add your own feature image.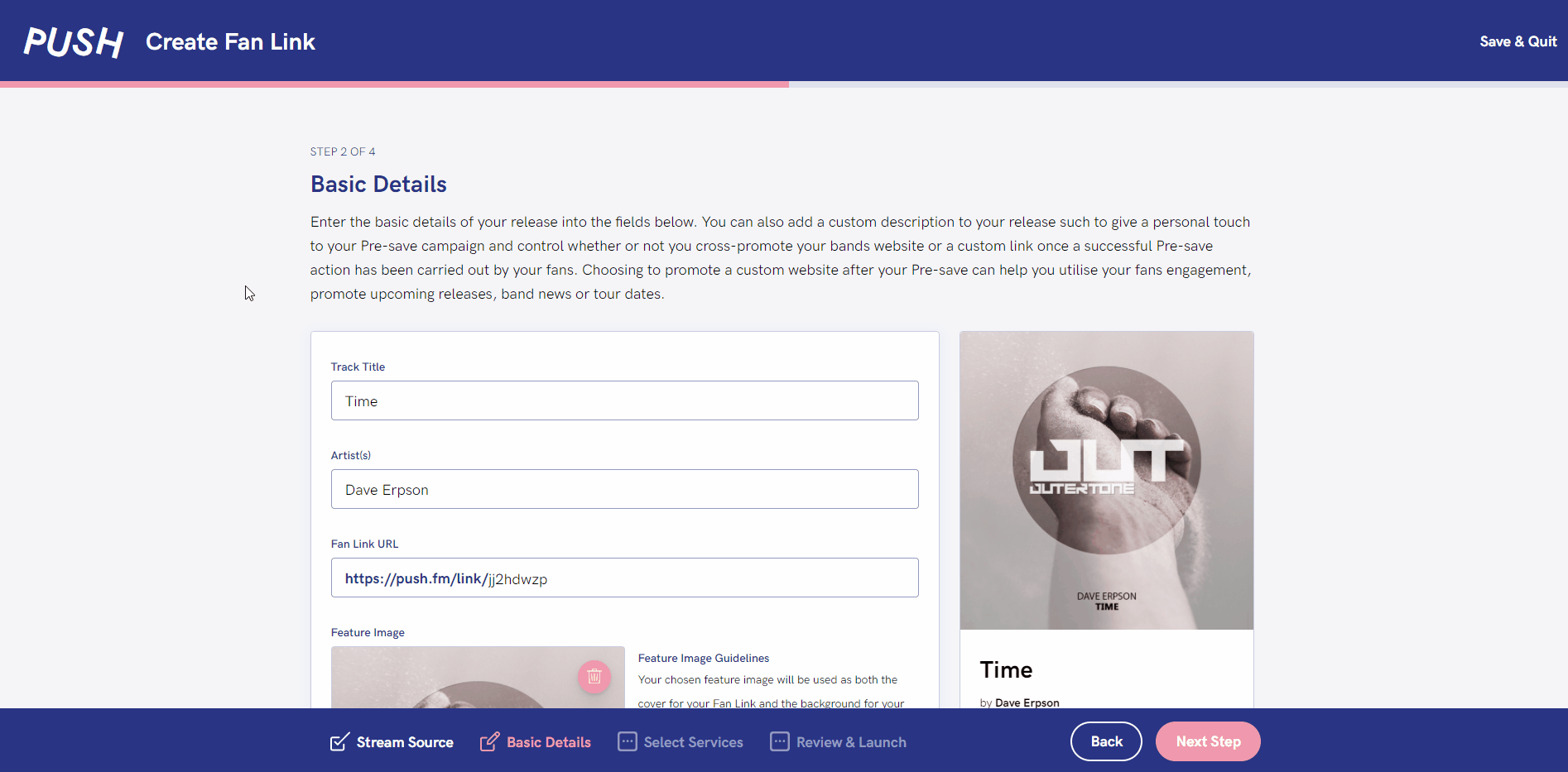 4. Step 4 is where you can remove, edit and add custom links.

There is a list of stores that have icons readily available. However if you don't find your source of choice, add your own! Pick and choose your own logo, link address and custom button text.
There's no limit to the number of links you add.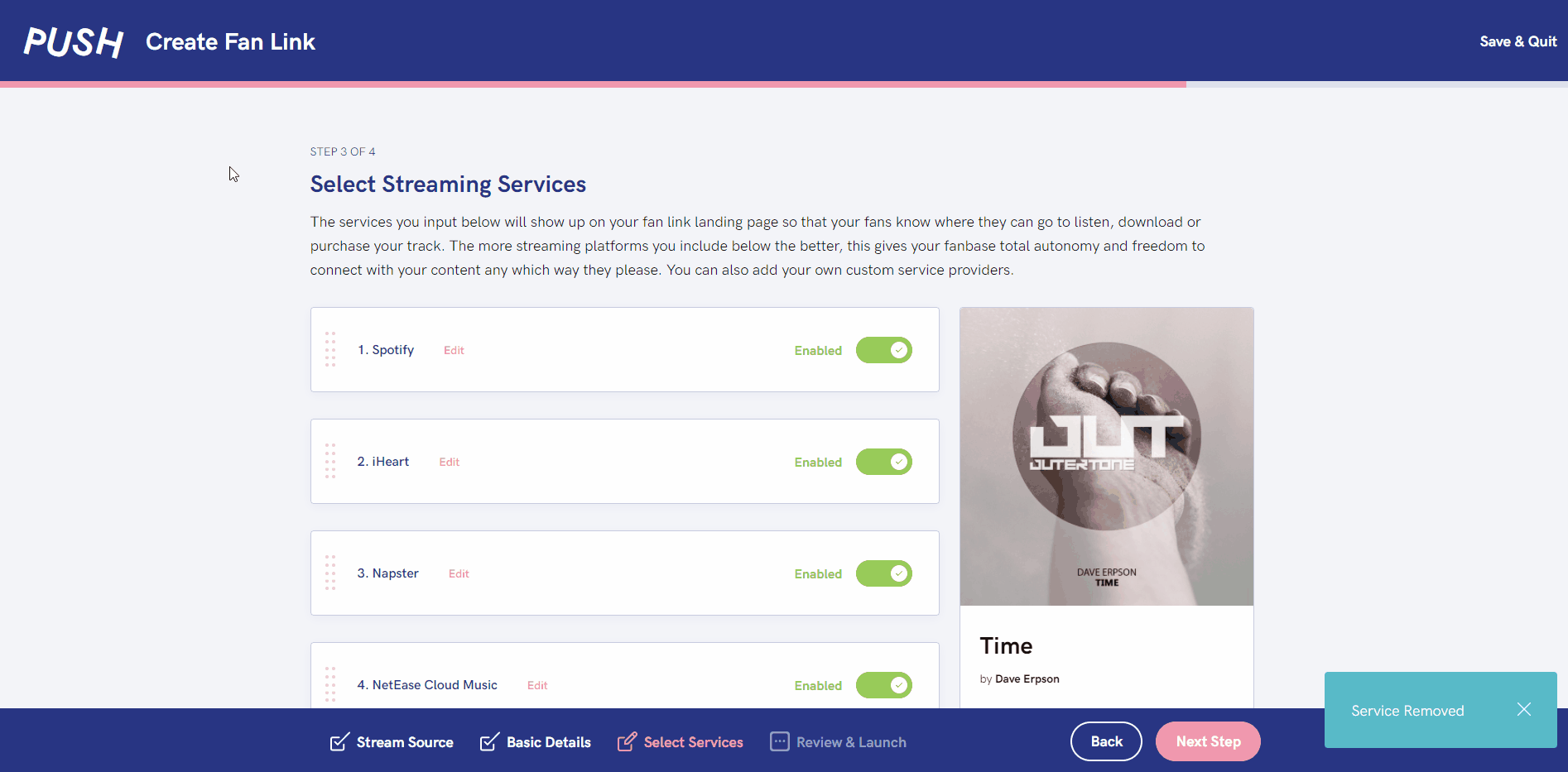 5. Once you've titled your campaign (which is only visible to you) and you're happy with how it looks, give it a little test to check everything's working. All good? Great, you're set!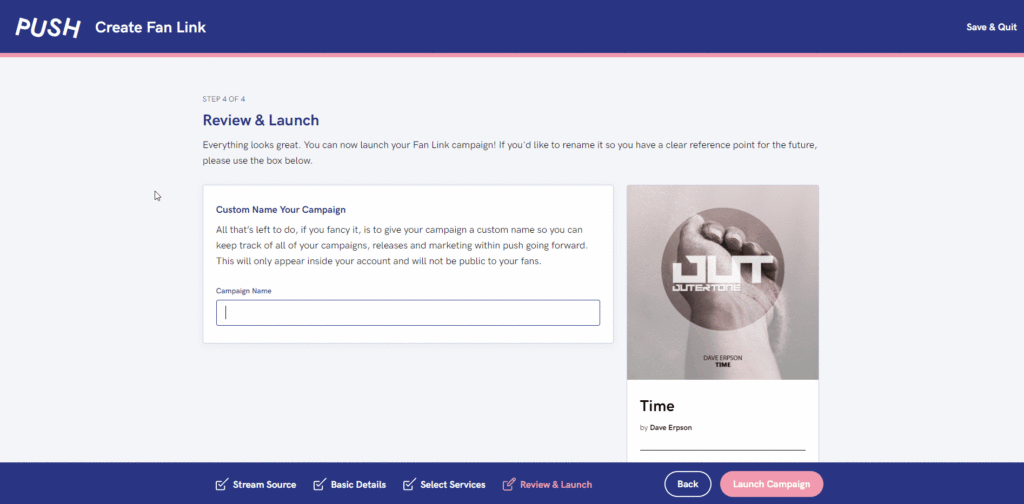 6. What's even better is that you'll receive insights for all of the platforms and links you put in your landing page.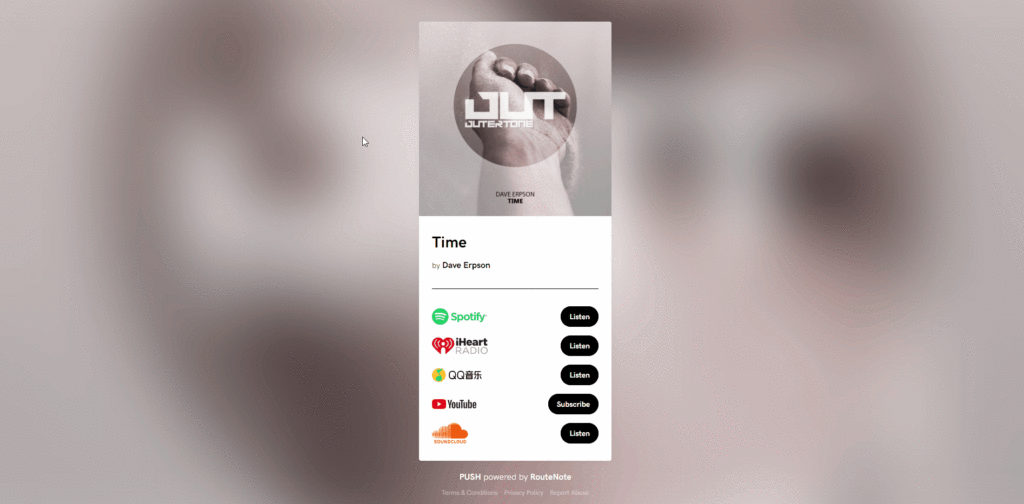 ---
PUSH's Fan Links, Pre-saves and Content Unlocks are available to our users free of charge. However, if you're a prolific content creator you may find yourself needing multiple campaigns at once; upgrade to our premium plan for only £4.99 a month.