Have more control over what suggestions you receive with Spotify's new update. If a playlist isn't for you, simply mark it under the Exclude from your taste profile section, and you'll no longer see it as a recommendation.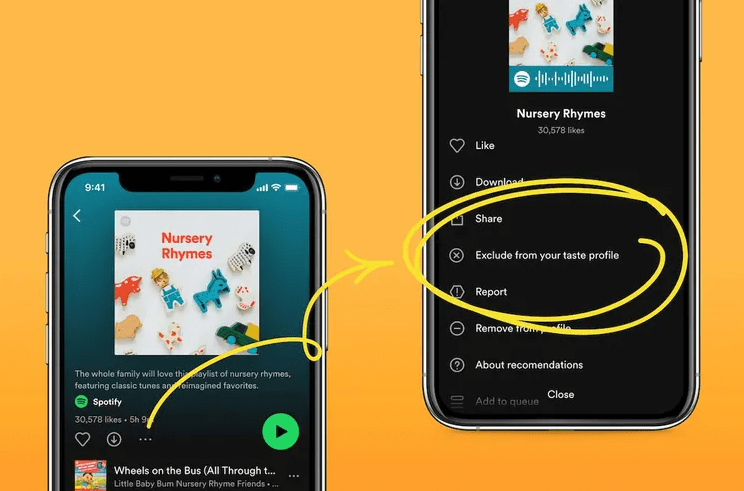 Spotify have introduced a new feature that will allow you to be pickier over your content choices. You have the power to tell Spotify to ignore certain music and playlists. This means when they recommend music to you, it will be more tailored to your taste. They've named the feature Exclude from your taste profile.
The company introduced it to prevent songs that aren't your style from continuing to be pitched to you. The idea is that it will create an overall better user listening experience. This doesn't mean you can't search for these playlists yourself, however. For example, having kids, you might want to play nursery rhymes while they're around.
This doesn't mean you want to have these playlists suggested to you though because they aren't your song preferences. Likewise, you might have a gym workout playlist, or music to help you sleep. Sure, you can search for it when you need it, but you don't want it mixing into your daily tracks because your normal music taste is different.

By choosing to exclude various playlists or tracks from your taste profile, you aren't saying you won't ever listen to them. You're simply saying "please don't suggest this to me". It helps keep your Spotify profile personal to you without blurring any lines. This means you won't have to constantly skip through various tracks until you find one that actually interests you.
It's another feature Spotify have added that make them stand out against their competition. It seems Spotify are regularly finding ways to make the user experience even stronger than it previously was. Premium users will especially appreciate this, because they're already paying for the service, of course they'll want it to be completely personal to them.