Fadr allows anyone to create tracks through remixing and extracting stems from their favourite songs. Their AI detects tempos, keys, and chords meaning you can split the track apart. Create yourself a mash-up with little to no music experience needed.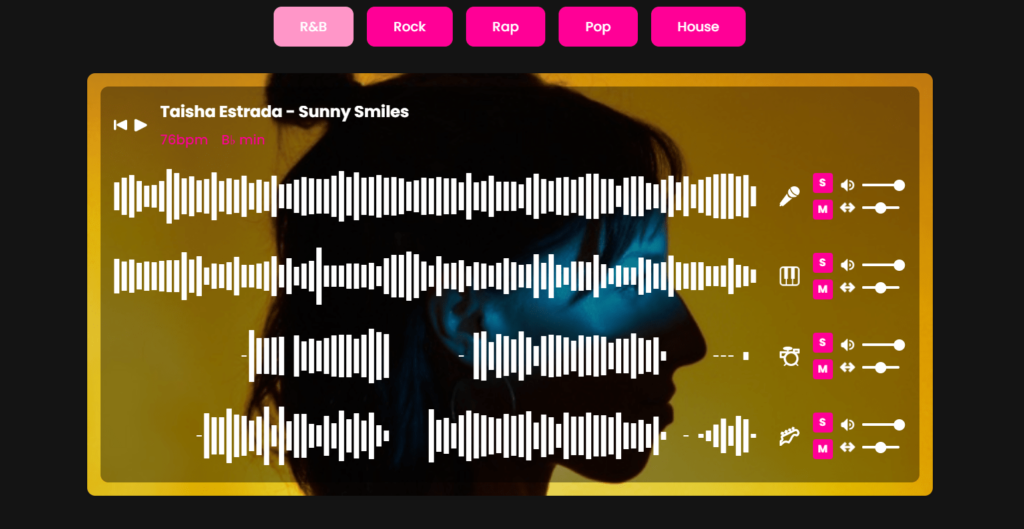 What is Fadr and what can you use it for?
Fadr is a website that allows you to pick apart your favourite tracks. Separate the vocals from the instruments. Take apart each song and use parts of it to make your own tracks. Create a remix from your favourite parts of each song, and make your own music from it. Fadr claims it only takes 20 seconds to pull apart a track.
Using this AI could inspire budding new musicians. It opens up opportunities to try creating music that they wouldn't otherwise have. Music software costs a lot of money, however with Fadr you don't have to worry about the cost. Change up sounds and melodies. You're able to completely manipulate each track.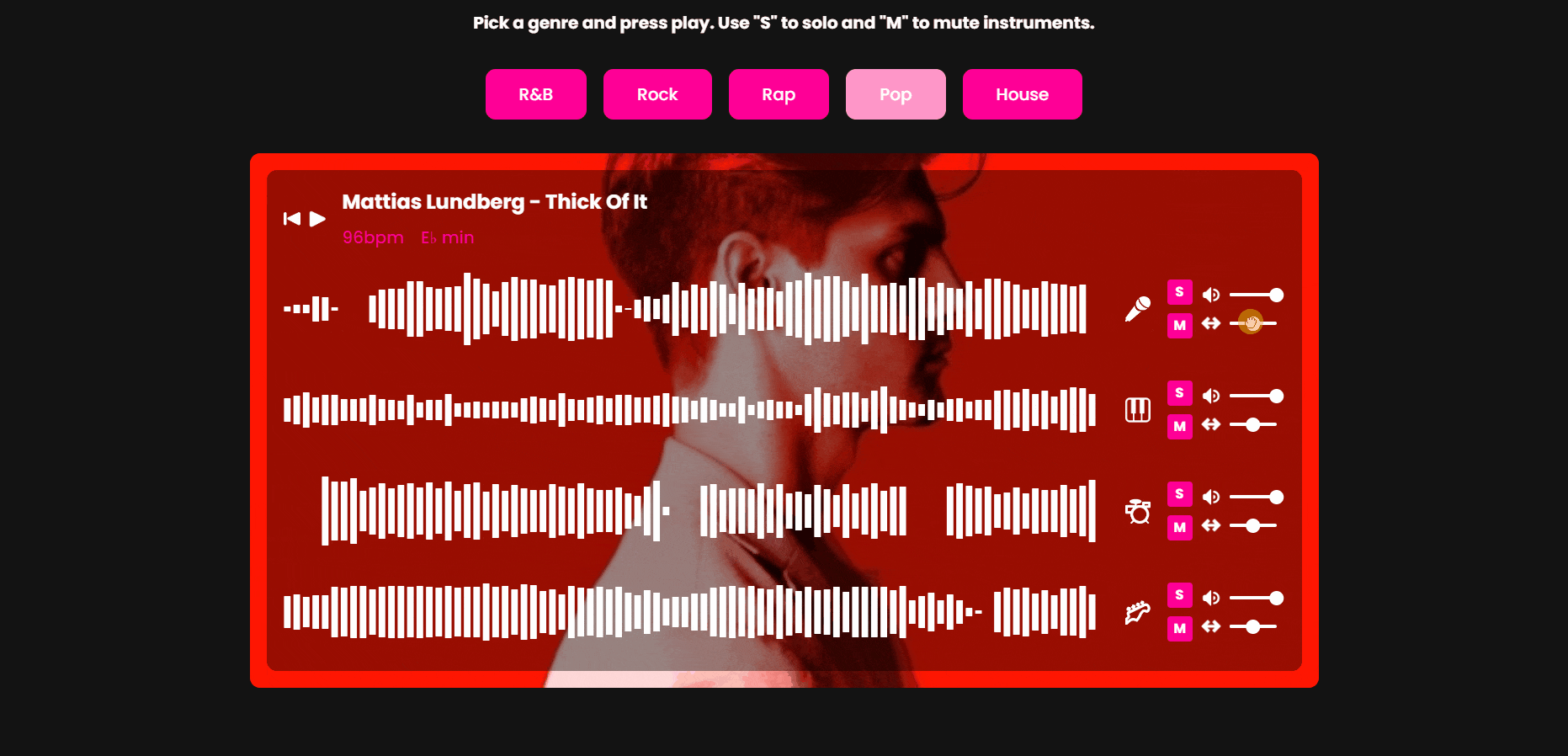 If there's a particular song you love various components of, why not split them apart to see exactly what areas are your favourite? Add songs to your library, and you'll be able to access them anywhere on any device. Each key and chord will be picked apart, so you will know exactly what has been used within each track.
You can download any creations you make. Using MP3 or lossless wav files, you can save the tracks to your devices. Once you've remixed a track and found an end result that works for you, save it, so you can refer back to it at any stage. Fadr is a great experimental tool for any musician, or sound producer that's looking to try something new.
How much does Fadr cost?
Fadr have two pricing options. You can access the basic options for free. This is likely to be perfect for anyone wanting to try it out and experiment. Of course, you won't be able to access all areas of the platform through the free option. However, you can still play around with songs and separate stems to see what you're working with.
Their free version is essentially an entry level option. You can create unlimited stems, unlimited midis, and unlimited remixes. So, if you're starting out, or just wanting to try Fadr for yourself, this option is perfect. It gives you access to the main areas. But, if you've tried it out and you're still looking for more, you will need to upgrade.
The paid option is their Unlimited tier. This costs $10 a month, or $100 per year if you pay the upfront annual cost. With their premium option, you're able to access far more tools. You'll have unlimited storage, unlimited support, loop kits and HQ downloads to name a few tools. This would suit someone perhaps a little more serious about their music career.
Check out their pricing tiers here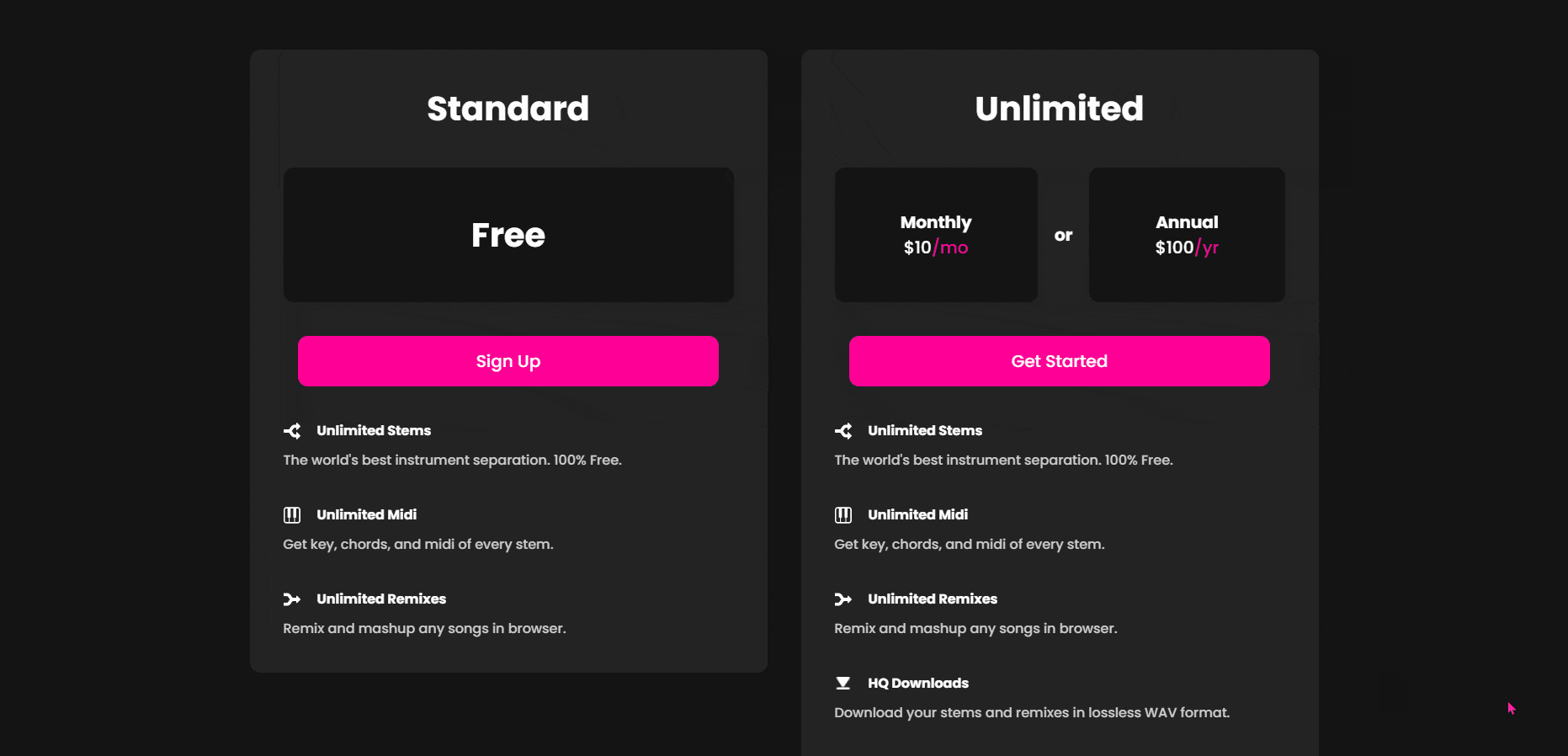 Important things to note
Free version with the basic tools you need

Unlimited midis

Upgrade to Unlimited option for just $10 a month

You cannot use the tracks you made without the original artist's permission

Save and download the tracks you've made

Store your music in a cloud

Unlimited stems

Unlimited remixes
Fadr is a fantastic tool to learn and progress. With it offering a free version, it really can suit any level of creator. However, it's really important to be aware, just because you've remixed a song, doesn't mean you can use it wherever you like. Remember the rights belong to the original artist. Even if you've split their song apart, you will still need permission to use it publicly.