Are you an independent musician? If so, you probably know how frustrating it can be. Various company's recommending them over competitors, who do you choose? Do you cover all music platforms?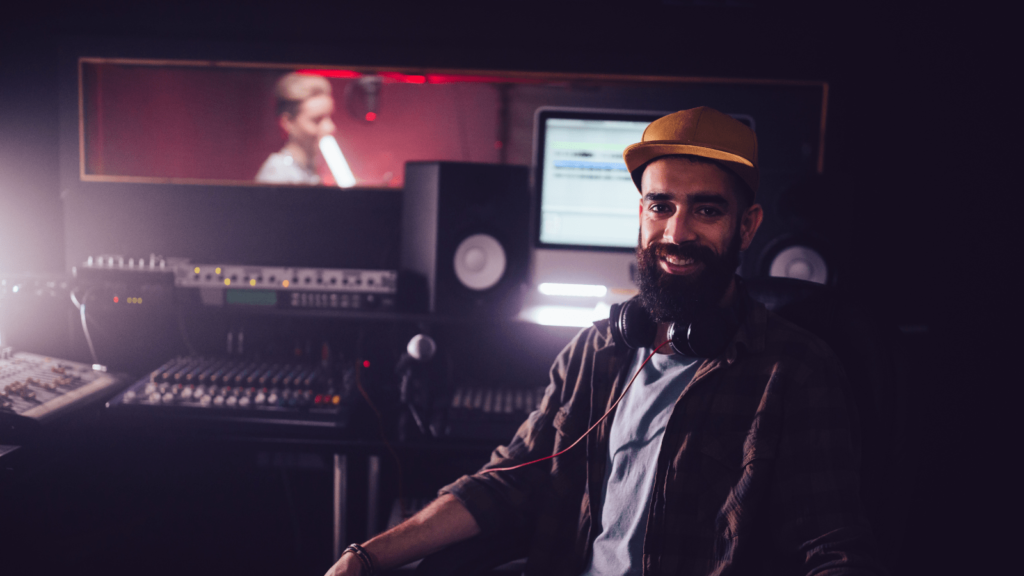 Starting out alone as can be intimidating, but it doesn't have to be. Independent musicians have just as much opportunity as signed musicians, however they just may need a helping hand on how to get started. The main question a lot of independent musicians have is, should your music be on all streaming platforms?
This question unfortunately doesn't have a yes or no answer because it does come down to personal opinion. If you have the time to promote yourself on multiple platforms, then yes of course there might be opportunity for this. With tools like our Fan Links, you can sharing one URL containing all store links, so sharing your streaming links isn't an issue.
The problems come when you're putting more work into distributing and managing your music on multiple platforms, but aren't seeing a return. To get the most out of your content, you need to be growing with the platforms, rather than staying where you are. Therefore, you need to weigh up which music platforms will help you out as an independent musician.
Music stores pay per stream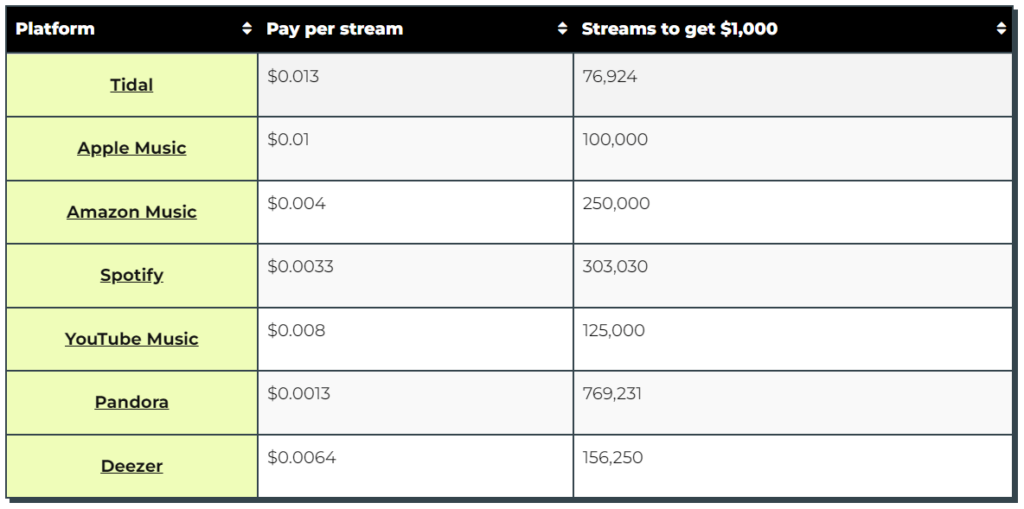 As you can see in the image above, all stores pay different amounts. Therefore, it is platform dependant as to how much you could earn from them. You could have more streams on one store, but the other pays out more due to their pay per stream rate. Having a visual aid is really useful because it allows independent musicians to see if each store is worthwhile.
You'll notice Tidal requires the least amount of streams to reach $1,000. This is due to the store paying out more towards artists. Therefore, being an independent musician, where everything falls on you, it might be a store to consider. On the other side of the coin, do you need to dabble with Pandora?
Distributing platforms
Distribution platforms like RouteNote offer a free service. For independent musicians, this is great because you don't have to pay out before you start earning. They will take 15% of your earnings, so as you start to grow, yes you will pay out more but still a fraction of what you earn. Using a distributor means you can access all stores. Not all stores allow independent submissions.
Therefore, you will need a distributor to move forward. Having one that allows you to upload music for free means you don't have to overcome obstacles at the beginning of your journey. You could then argue you might as well upload to all stores because there is no separate fee per store. More stores, more chances to earn – right? Potentially, but then you also have more artist pages to manage.
Our thoughts?
For exposure Spotify is certainly one to look at. They're constantly adding new features and updating areas of their platform to make both artists and listeners happy. With the platform forever making new changes, it is a good one to place your music on because there will always be room for you. Independent musicians are encouraged on the music store. Therefore, there will be a place for you.
You have control over your artist page with Spotify, so it can be edited to suit you. Not all stores offer this. Also, you have a chance to be featured on editorial playlists, which means exposure. Apple Music, YouTube Music and Tidal are ones to be a part of too. These stores pay the highest per stream which means you have a chance to earn more as an independent musician. It's important to keep your eye on the rates as they can change.
YouTube Music can be a difficult one to be a part of. This is because there are certain rules you have to stick to and requirements you have to meet. Other music platforms have their own rules too of course, but YouTube Music can be a bit harder to become a part of. It's worth checking with your music distributor before attempting to upload to YouTube because otherwise you might find your music isn't eligible.