Wanting to start a Podcast? Or, perhaps you're wanting to upgrade your current Podcast. Your microphone is possibly the most important tool you could have, so it's worth investing in a good one. We've got the details on the top 5 so far in 2023.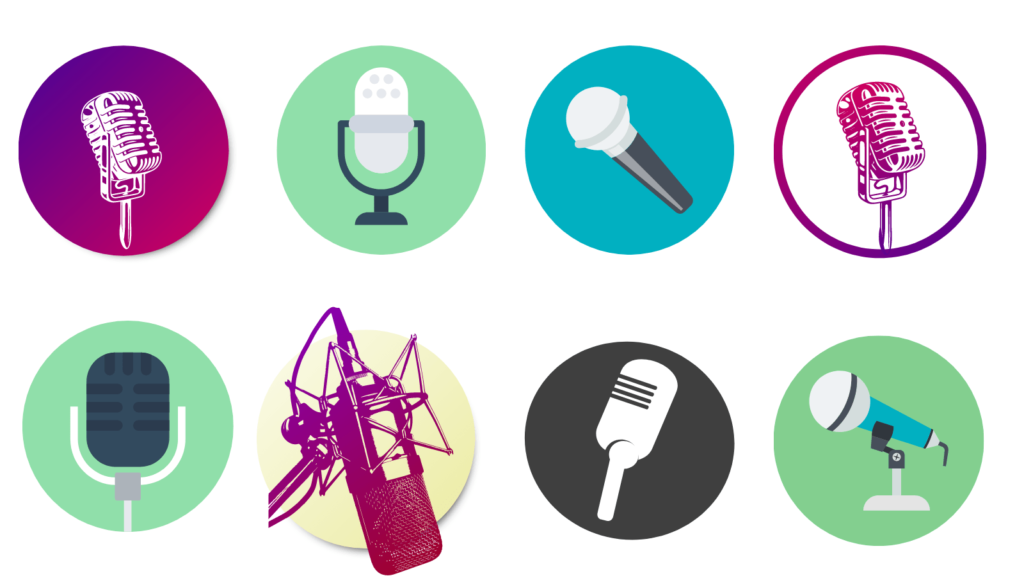 Having a good quality microphone is something you can't overlook. Without it, you're downgrading the quality of your Podcast too. Meaning, you'll likely have less listeners than your content may deserve. Quality matters to most listeners and if your sound isn't clear and crisp, your content will suffer. If you want to become a successful Podcaster, you'll need to invest in a really good microphone. Keep reading to find out the top 5 in 2023.
1. Shure SM7B vocal dynamic microphone
The Shure SM7B has been crowned the top microphone of 2023. It is not only fantastic value for money, but also, the sound quality is incredible. This microphone can be used for home recording, Podcasts, streaming and studio recording, and has been said to have a clean and natural reproduction of both music and speech.
It has a detachable windscreen, and a switch cover plate. Providing an XLR connection with an audio interface means creatives are able to control the sound far more easily. This makes it the top choice for many who are looking for a high quality microphone. It has a price point of £369 which might be quite the price tag, however, it will certainly stand the test of time.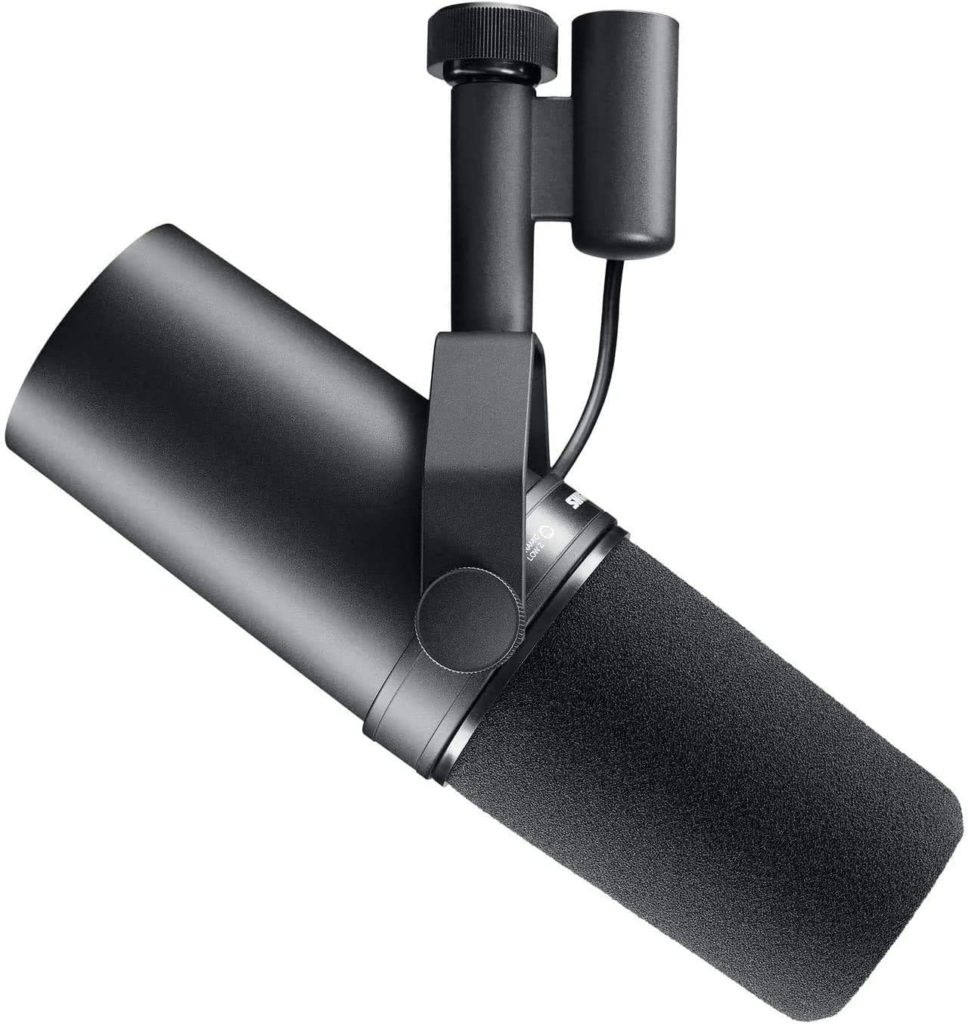 2. Tula microphone
The Tula microphone is sitting at number two because it is super handy for Podcasters. It's portable, meaning any creator who needs to record on the go, or hosts various interviews can simply pick it up and go at any time. Also, the cost of it is even more reasonable than the first choice, at £259 it's certainly worth the investment.
This microphone has a long battery life, which again is great for those on the go. It can fit inside your pocket, so it isn't a large bulky item, and it's compatible with a variety of equipment – MAC/PC, iOS/Android. With this microphone, you can record up to 14 hours worth of content.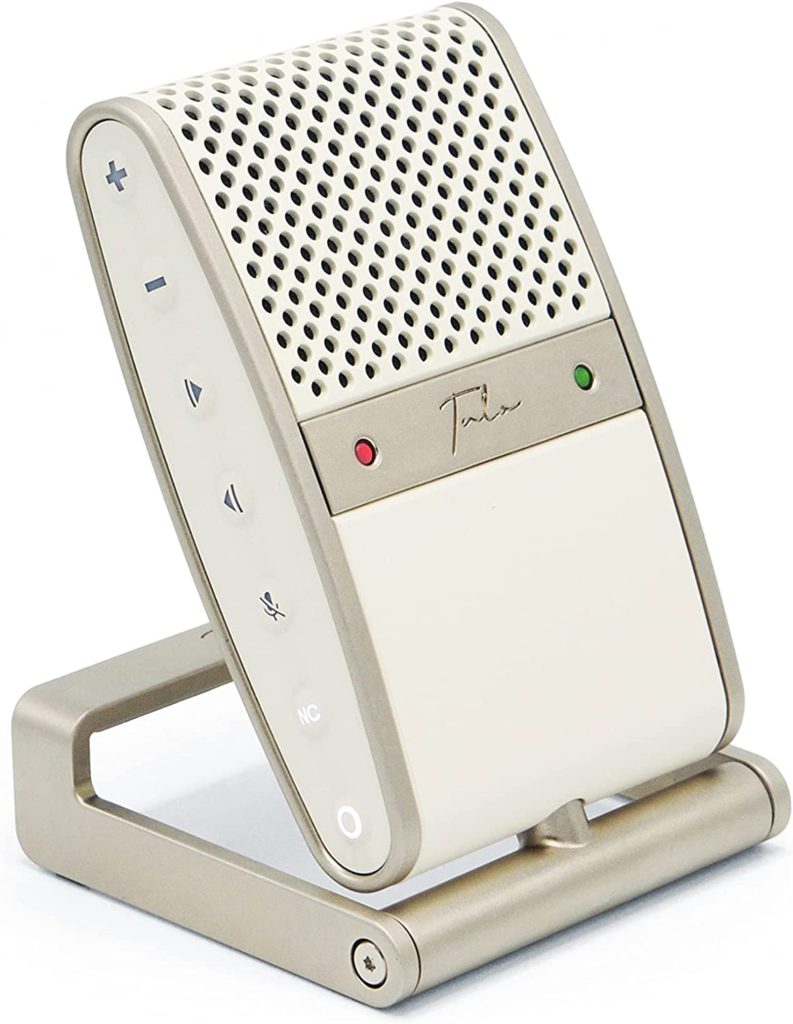 3. Tonor microphone
This microphone in particular is great for beginners, because it offers a starter kit. Rather than having to buy multiple pieces to add to your equipment, you can instead just buy the one bundle and have everything you need to get started. The price point is only £61.99, so it's a fraction of the cost of its competition.
With this microphone, you can stream, record, and host online meetings. However, while it is compatible with PlayStation, it isn't compatible with Xbox. It's the ideal microphone for anyone wanting to get started with Podcasts because it offers great sound quality and is easy to use. Simply plug in and go!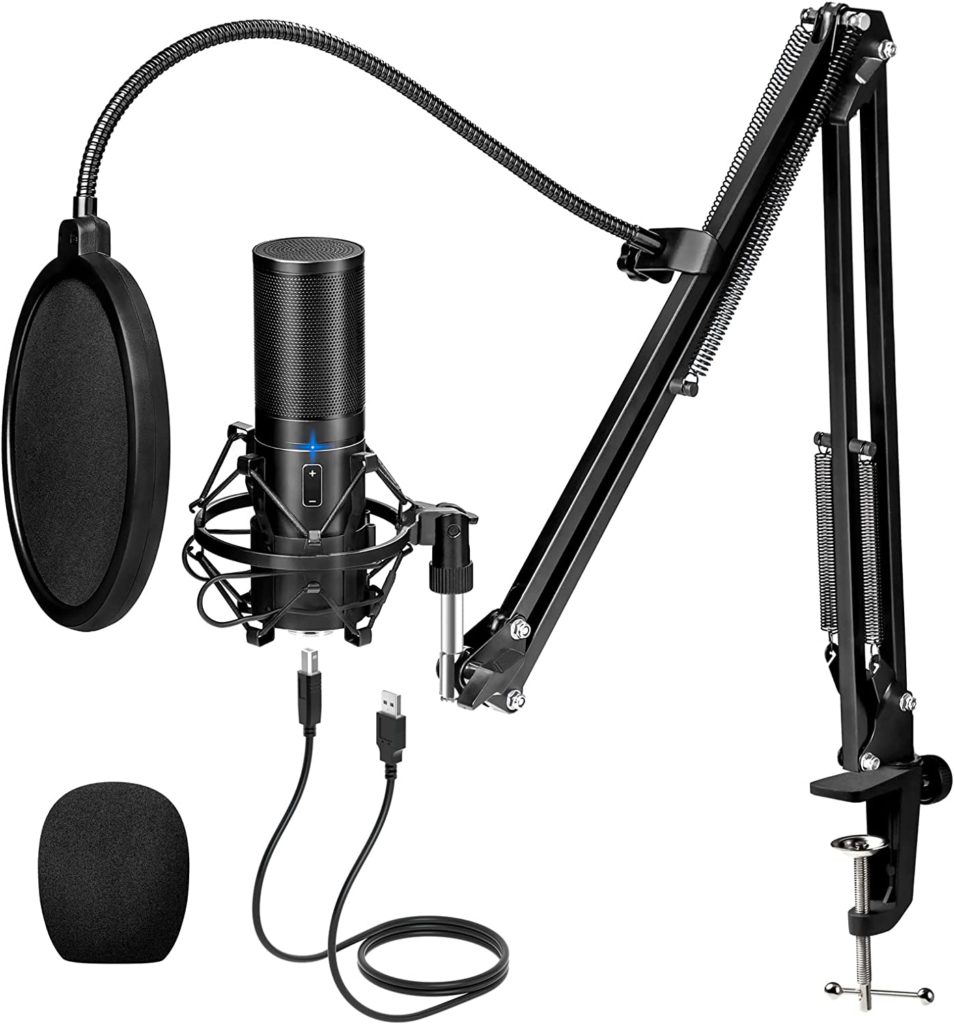 4. Shure MV7X XLR
The Shure MV7X XLR is simple to use and has brilliant audio quality. It's the perfect option for all close use, e.g. Podcasts or streaming. In fact, this particular microphone was designed with Podcasters in mind, so it really is the ideal equipment for those within the industry. It can connect to all professional interfaces, so you never need to worry about it not being compatible with your software.
This microphone will set you back £175, so it sits in between some of the more expensive and some of the less expensive models. It's said to reduce any background noise. This might make it a brilliant investment for all Podcast creators. It's been said it's easy to set up and use, so you can start creating straight away.
5. Fifine Podcast microphone
The Fifine microphone was also designed with Podcasters in mind. The sound has been described as clear and crisp which makes it the perfect option for those wanting to record speech. Simply plug the microphone in, and get started. With easy set up, it could suit any level of creator.
The USB connects straight to your computer without any hassle. You'll also find buttons on the front of the mic, so you can mute, or alter your settings easily. You don't need specific software to onboard the sound to your computer, which makes it a great product for those wanting quality on a budget.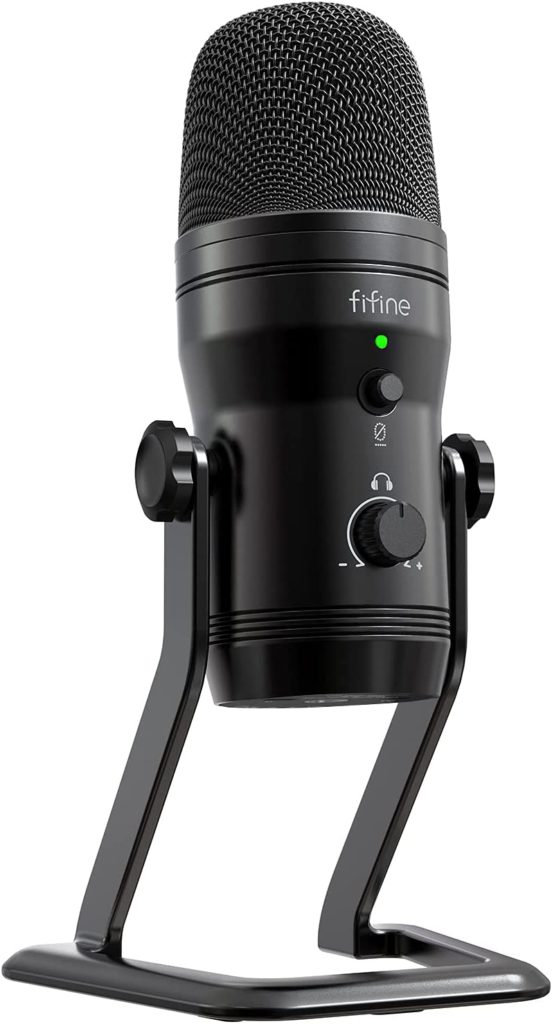 There are so many microphone choices on the market, so hopefully this article has helped you narrow down some options. It's important to find the right fit for you. So, take a look at how they work and possibly some tutorials online. Then, you can see if you think a certain one would be the right fit for you. If you're investing in something like this, you want to make sure you get it right.