Another new feature from Spotify! They're always adding them. This time, they've included a Countdown page which will be an area for fans to head to and view a timer which will count down to your release.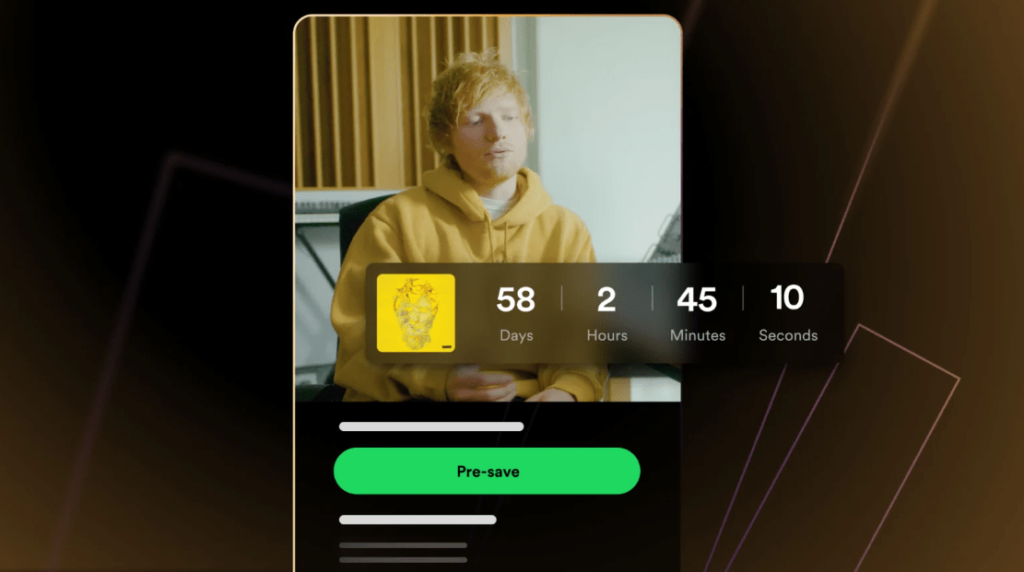 Building the excitement and driving people to your artist page ahead of your new release is really important for any artist. The more interest you get on your page, the more chance you have of your new content being streamed, and this of course is what artists are looking for. After all, you don't create music to not have any listeners, right?
Before now, Spotify haven't had a specific way of driving excitement. There has been no set place to build up the hype ahead of your release. Of course, there are several features Spotify offer that could prove helpful in your marketing, but, there has been nothing focusing on your upcoming release specifically.

Now, you'll be able to add a page that counts down the days, hours, minutes and seconds until your release is live. Artists such as; Ed Sheeran, Taylor Swift and Florence and the Machine have started using the new feature. The results have spoken for themselves. More than 80% of those who viewed the page then went on to stream the release within its first week.
Based upon these numbers, it seems music artists could gain a lot from using this new feature. It brings artists and fans together, they're both able to see something physical ahead of the release. Artists are realising this feature is just as much for their fans as it is them. Many are wanting to use the tool as a thank you to their fans too.
Top fans will even be notified ahead of an upcoming release. They'll then be able to head straight over to the count-down and join in the fun. Along with this, fans will also be shown the latest Clips from the artist. Spotify's latest additions all tie in with each other making each of them just as important as another.