Drive fans to your music by creating engaging Fan Links. The more traffic brought to your links, the more people you'll have listening to your music. Create a personalised URL unique to you, and add your various music store links.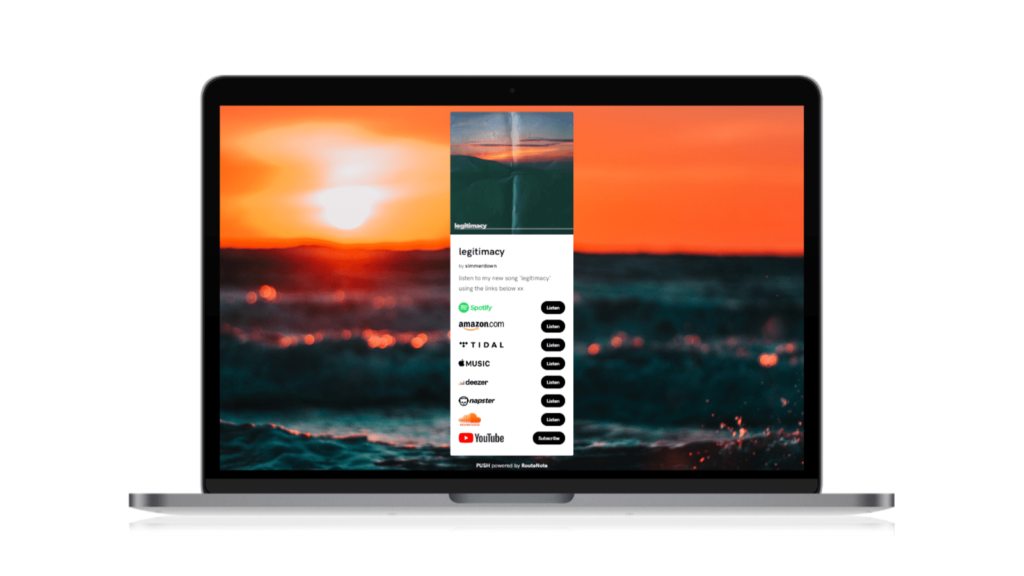 Your Fan Links are unique digital housing systems for your music store links. Each Fan Link you create will have a different personalised URL so you can share them with your fans. You're far more likely to drive new listeners to your tracks by sharing powerful Fan Links because they're interesting and effective.
Having your music all in one easy to reach place allows fans the option of which store they prefer. They aren't restricted to one or two streaming platforms. You're able to share all streaming platforms at once, under one URL. This saves you time while promoting your tracks, and also saves your fans time because they don't need to search for your music.

Create a fan page with a unique URL
A Fan Link is a special type of link that allows fans to easily find their preferred store. Your links contain all stores where your music is accessible. You can also include your social media links, so fans can keep updated with your promotional material at all times. This allows fans the choice to follow you on a platform that works for them. All, without having to search for anything.
To make sure that your fans can find your music easily, you should create a fan page with a custom URL. Your Fan Link can be placed in any social media bio. So, if you're creating an artist fan page, you need to place your Fan Link in the bio. This will allow fans to know they've found the correct account, rather than potentially coming across a replica or a different artist.
You should create a unique Fan Link for every track or album you release. They help drives attention to your work. So, it's important to customise each URL. You want it to represent the relevant track or album. That way, your fans know they've come to the right place. With Fan Links being free to create through PUSH, there's no reason why you can't create multiple links.
Fan Link examples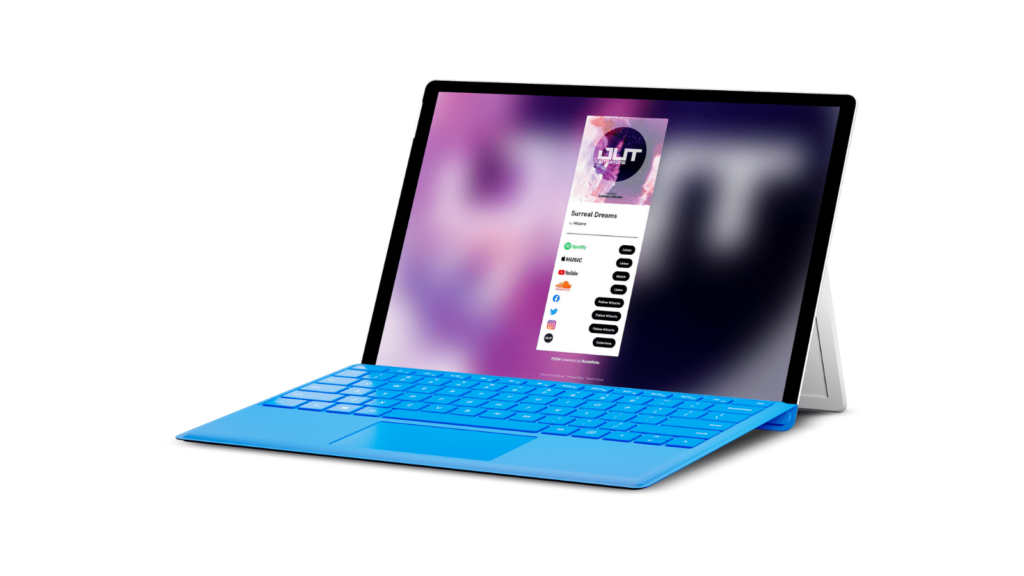 If you're using PUSH.fm's free version, you won't be able to change your background image. Instead, your background photo will be made up from your feature photo. This will be a blurred version that stretches across your background.
This can look really exciting depending on the colours within your image. As you can see within this Fan Link example, there are multiple streaming stores, but also social media accounts attached. This allows your fans to find more than just your music. They can follow you throughout your personal life.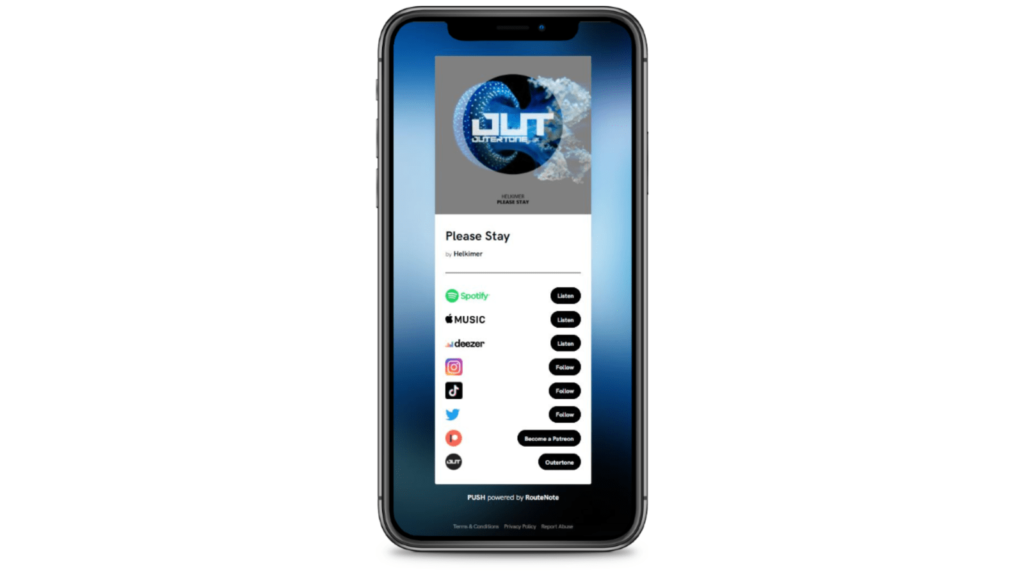 Here's another example with a background based upon your featured image. There are multiple social media accounts linked, as well as streaming platforms. This allows you to access their promotional material as well as their music.
With having multiple social platforms and streaming accounts attached, your fans are able to choose their preferred stores. It gives your fans the freedom to choose what works best for them based upon the accounts they already have. Rather than having to sign up to new platforms.
This example shows a custom background. These can be added if you upgrade your account to a Premium account. You're then able to choose a different image from your feature image and have your Fan Link stand out.
Within this example, you'll also see personalised logos. These all look the same, have the same theme and work together. Both free and Premium PUSH members are able to add personalised logos. This helps promote your artist branding.