That's right, PUSH.fm have added another new feature! This time, we're upgrading our Premium tier. Users who upgrade their account will be able to access custom backgrounds. Keep your feature image and your background image separate!
PUSH.fm have an exciting new feature! Our Premium users may have already noticed it appear when they're creating links. You can now add your own custom background to any link you create. Whether it's a Pre-save, Smart Link or Reward Link, you can personalise it further than ever before!
Adding your own custom background allows you to be even more in control. Your link will speak for you as a creator, business, brand or individual. Perhaps you have too many recent artist photos to choose from. Why not add one as your link artwork and another as your link background?
How does it work?
It's simple, when creating any link within PUSH.fm you will now see the option to upload a background image. This option will appear underneath the option to add a feature image. Unlike feature images, background images aren't required.
You can add a background image on your Premium account if you wish. However, if you don't have an image you want to use, there's no pressure. You can simply upload your link in the same way as before, allowing your feature image to act as the background.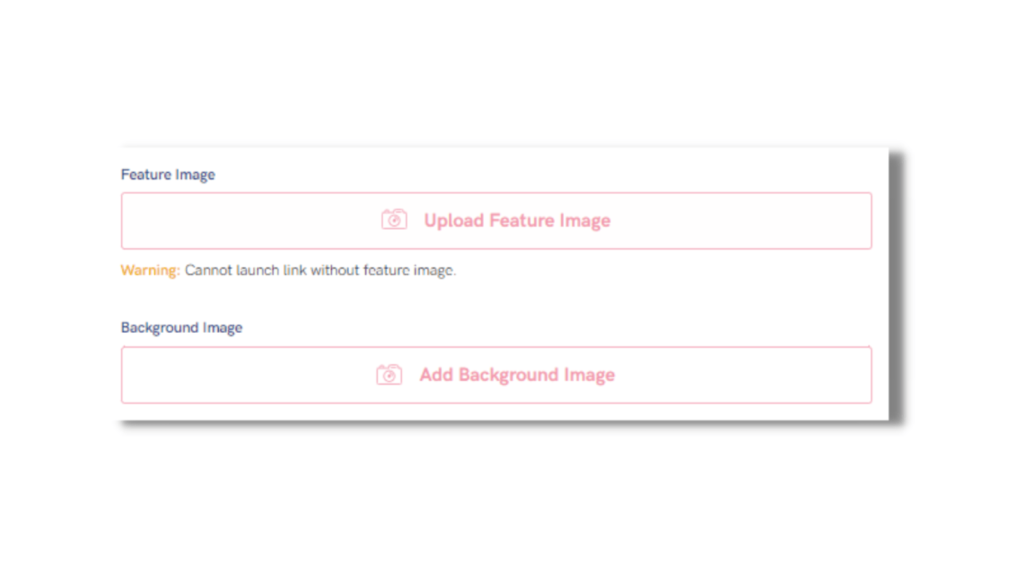 As you can see in the above image, it's very straight forward to add. You are required to add a feature image as before. If you decide not to add a background image, your feature image will be blown up and blurred as normal. Adding a background image simply allows you more choice over your work.
Even if it's not your own image. There are many websites where you can get a cool background that could work with your aesthetic. You could simply find one that matches your style, or that just makes your feature image pop. It's fun to play around and work out what looks best for your content.
Who can use this feature?
All of PUSH.fm's Premium users can access custom backgrounds. If you haven't already upgraded, it might be worth checking it out. For $5 a month, you're able to access this new feature and multiple others.
For example, you can also add Facebook Pixel to your links, so you're able to closely monitor your links and how your audience choose to interact with them. You're also able to create Competitions. This allows you to create unlimited contests for your audience to enter with the chance to win.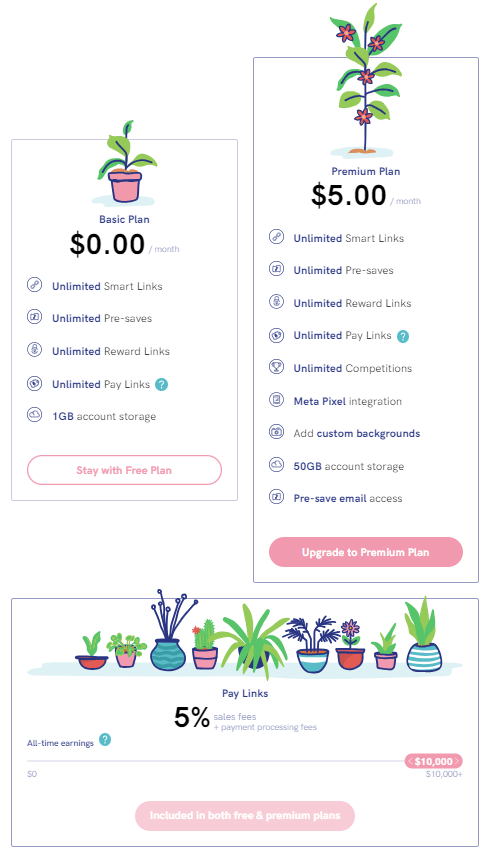 Compared to our competitors, PUSH.fm offers a lot more value for your money. At just $5 a month, you're getting so much out of it. This is why we pride ourselves on being the perfect option for all brands, creators and artists.
Whether you're new to the game, or have been around for a while, you can appreciate a good deal. Once you've upgraded your account, you'll be able to access our custom backgrounds feature straight away. You can upgrade with both PayPal and your bank card.
Important things to note
To get the very best out of your custom backgrounds, there are certain file types we'd recommend. We're sure you want your links to stand out from those around you, and therefore it's probably quite useful for you to read the important bits below
Background images must be PNG or JPG. No other formats will be accepted.

Custom backgrounds are a Premium feature. You must upgrade your account to access them.

If you downgrade your account, your background will be replaced with your feature image as normal.

If you then re-upgrade, your custom background image will automatically be reinstated.

High quality images will look best. However, be aware of page loading times if uploading larger files.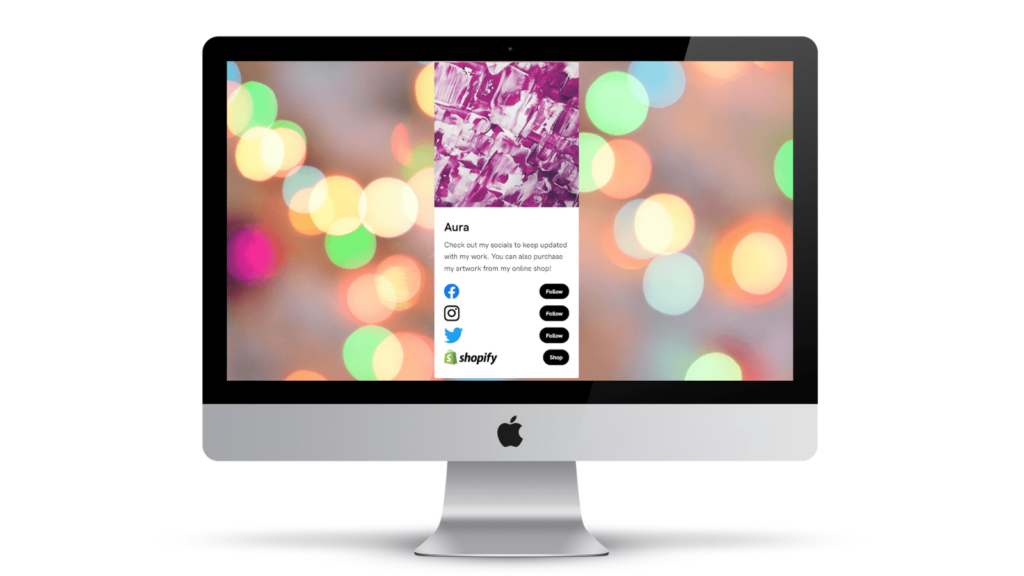 Have some fun with creating your links. Try out various backgrounds to see what looks best with your featured image. You won't be able to see a preview of your background. You are able to see a preview of your link, but no background will appear. This will be visible once you publish your link.
Note that your background image can be updated at any time, as can the rest of your link. You can edit them as much as you wish. When it comes to viewing your link on a mobile, most will show your background too. However, some older models that have a smaller screen may crop your background down slightly.
We're really excited by this new feature. We believe it will change links completely. Rather than having the same image twice (one in focus, and your background version out of focus), you can now have two completely different images. Why not try it out for yourself?

Updated with new pricing tier on 14th September 2023. No other information has been altered.