Linktree is a popular Smart Link creation tool. They offer multiple pricing tiers depending on what you require. However, are they free? We're going to delve deeper into Linktree and what they have to offer to their potential users.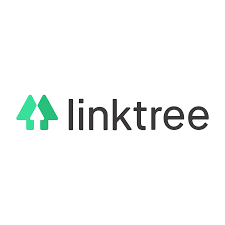 What is Linktree?
Linktree is a Smart Link creation tool that anyone can access. You can add a variety of links, including video links, websites and social media URLs. These can then be displayed within your bio on social media platforms. Your followers will be able to find all of your relevant links through your one URL.
They offer 3 different products:
Sell my products
Linktree templates to help you sell your products to your audience and followers.
Share my content
Linktree templates to help you share your content with your audience and followers.
Grow my audience
Linktree template to help you grow your audience across your social media channels.
Each of these products is then split down into slightly more unique categories depending on what you may want to use them for. They have created some basic templates you might want to use as a creator or brand. Which ones you can access depends on your account type. The more you pay for, the more you will be able to access in the way of interesting designs and templates.
Is Linktree free?
The simple answer is, yes. Linktree does have a free version you can use. To access this, you will need to create an account and go from there. However, their free version offers limited customisation options. In fact, the links themselves can look slightly bleak with not much life to them. You can add a profile picture and change your background colour, but that is basically where the customising ends.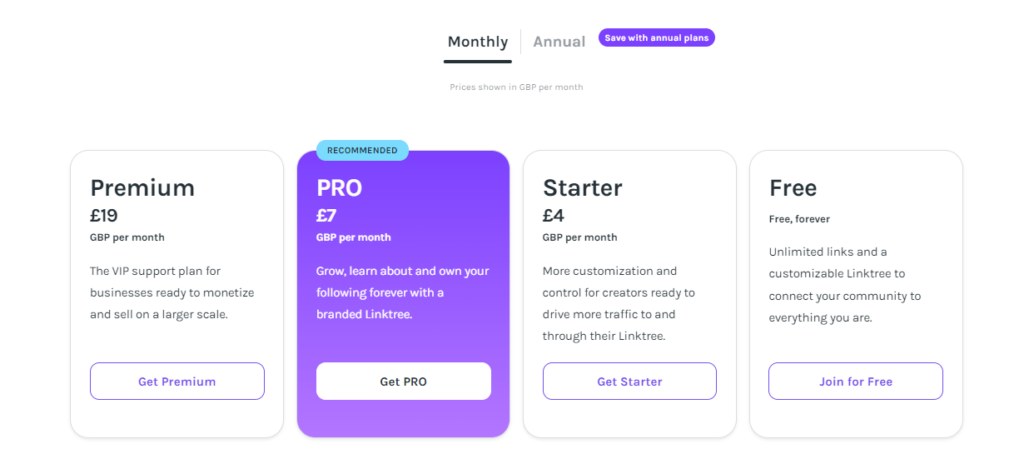 As you can see, they offer multiple payment options. However, it is quite a leap from the free option to their premium version. Perhaps you'd progress up the line from free, to starter and so on. But, with only a few more features being added each time, it is possible you might find yourself needing the premium account sooner than you anticipated. Their free option only offers limited analytics which, if you're trying to grow as a business or brand, you might require more than this.
While Linktree does have a free version, it's clear they tailor their content more towards their paying customers. Users who opt for the free plan are likely to become frustrated with the lack of flexibility that is offered through their basic package. Also, the price per month does work out to be more than their competitors. PUSH.fm's premium option is just $5 a month. Also, our free version offers unlimited links and the same customisation features for everyone. You're getting more for much less by opting to go with a Linktree alternative.