Twitter Circle has now been rolled out to everyone on the platform. When preparing a tweet, you'll be able to select who can see it. Everyone, or only your close friends? It mimics the feature Instagram have had for quite some time.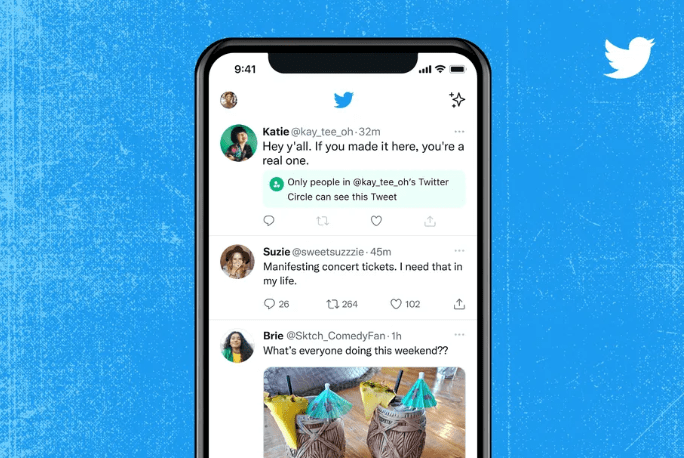 Twitter Circle – what is it?
Twitter have added a new feature – Twitter Circle. It allows you to have control over each individual tweet as well as your account overall. You no longer need to make your account private to stop certain tweets being read. Now, you can pick and choose who can see each tweet. Only you can see who is in your Twitter Circle. However, those within yours will be able to see who else has replied to your protected tweets.
Acting in the same way as Instagram's close friends feature – Twitter has introduced flexibility over your tweets. You can choose to send each tweet to a particular audience. Once in your circle, they can see all tweets and replies shared within it. You may not want your account completely private. Instead, you might just want to protect the odd tweet here and there. With Twitter Circle, you can choose who sees each tweet every time you compose one.
You're able to add up to 150 people into your circle. That's quite a large number, considering the idea is, the people included are close to you. Close enough that you'd want them to see potentially personal or more sensitive tweets that you don't want to share with the world. Only one circle can be created per Twitter account. Though, it's hard to see why you would need multiple considering the purpose of Twitter Circles.
How does it differ to a private account?
Private Twitter accounts can still use Twitter Circle. Those who follow them and are within their circle can see the interaction from others also within the group. However, if you have been added to a circle and reply to a tweet within it, but have a private account yourself – only those following you who are also within the same circle will see your responses. The retweet icon won't be accessible for any tweets within a circle.
However, any images or videos can still be downloaded. People within your circle are able to access media in the same way they usually would. So, things shared within the circle could get passed on. Be careful as always with social media because often once something is out there, it cannot be brought back. This is also why you should consider who gets access to your Twitter Circle. As someone who has been added to a circle, you can't leave it.
Instead, you'd need to unfollow or mute the person. You might decide this option isn't for you. If you're a business account and perhaps already think twice about what is uploaded, you may not even want to use this feature. If that's the case, you can just keep everyone selected when you add a new tweet. It will only send to a circle if you create one and then choose for the tweet to be sent there.
Instagram's version of this has been working well for quite some time. Most users have taken it under their wing and decide who can see their stories each time they upload one. It seems this is a great alternative because having a private account or not, you may have some things to say that you only want a select few people seeing. Now, you can control that!