Spotify has an entire playlist dedicated to all things Netflix. The playlists are inspired by the series soundtracks. Often they'll become available shortly before a new series drops. Or, like with Squid Games they'll be created once a series has proven to be widely popular. Bridgerton is all set for season 2, so Spotify have created a completely immersive experience for fans to get involved with.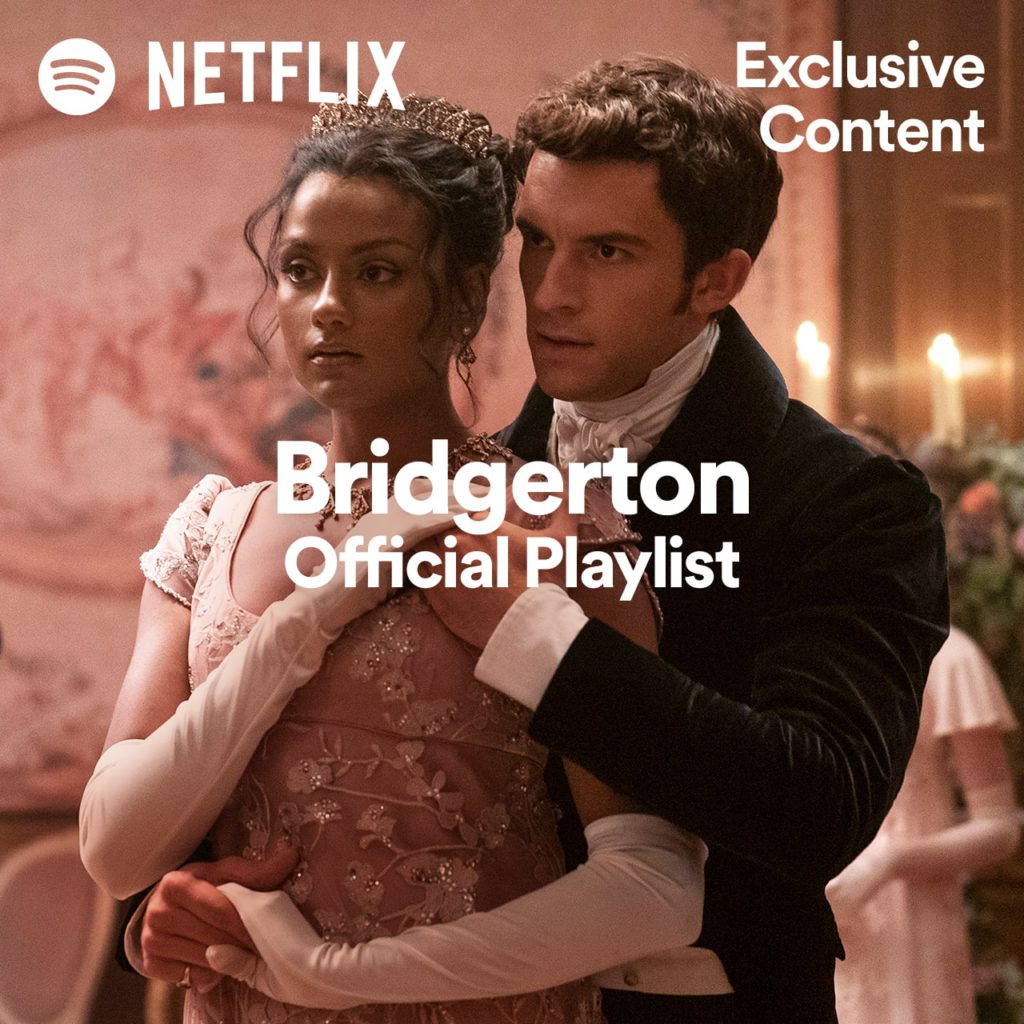 Netflix on Spotify
Spotify has a whole collection of playlists based around popular Netflix series. Whether they're new series or ones that have been around for some time. Any that prove themselves to be popular will get their very own playlist under Netflix's section. Spotify collects together the soundtrack from the series and put it into one place. Often people who love both music and television like to listen back to the soundtrack involved throughout their favourite seasons.
Many times songs featured within a series will be previously released songs that have been recreated by the show. This is usually one of the main characters recording their own version of the tracks which then fit the theme of the show slightly better. When Squid Games came about, it took over the world and quickly became the most watched series at that time. This is when Spotify decided they'd create a playlist containing the songs featured in the series. It took off really quickly.
If a show has already proved to be really popular then Spotify will get ahead of the game. Before the next season airs they'll often have inside knowledge of the tracks that are going to be present throughout. They'll then compile these into their themed playlist. Sometimes they'll even get a chance to interview actors from the shows and turn these into a Podcast style series. It helps drive the hype ahead of the launch date for the new season. This helps both Netflix and Spotify.
Spotify takes on Bridgerton
Bridgerton season 2 is on its way and Spotify are celebrating this by launching their very own immersive experience for all their listeners. This experience will be available for the following markets; US, Canada, India, UK, Australia, New Zealand. It's not yet suggested whether it will eventually be available in other parts of the globe. However, it seems unlikely as their aim is to draw up attention ahead of the release. So, they possibly won't release it to other countries once the series has aired.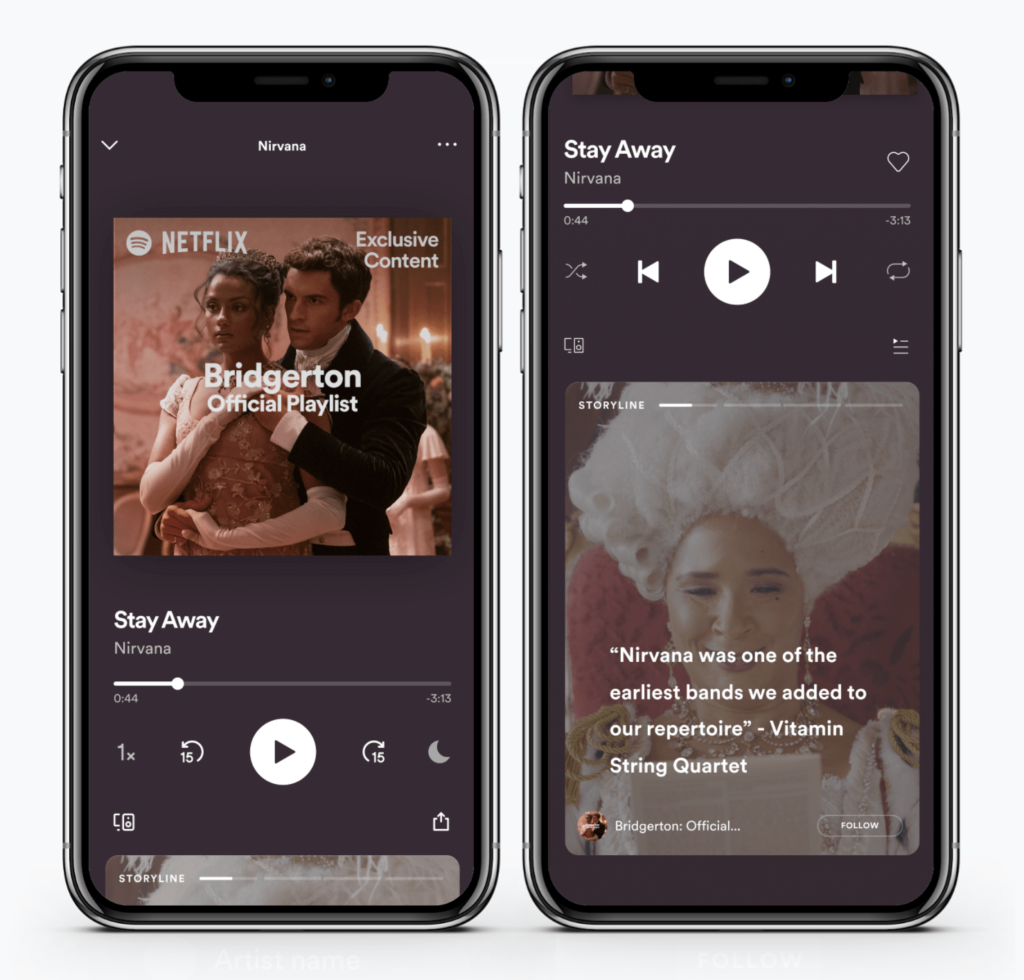 The playlist will contain songs from the official soundtrack. So, get yourself familiar with the songs before you start hearing them through your TV. Spotify are including Canvas, Storylines and Playlist Clips within their Bridgerton collection. You'll even be able to hear from cast members themselves. It's possible you'll find out some inside information. They'll also let you know what inspires them when it comes to their acting careers.
Kris Bowers (Score Composer) and Justin Kamps (Music Supervisor) even speak about how they curated the track list. Why they chose certain songs. How they selected the instruments involved. It will give you more of an insight into what goes into the music side of things. Which, for our readers, we're sure is exactly what you're interested in.