Not everyone has a design team on hand to help them create a strong logo. When you're a small brand, image is everything. It's how you'll gain more attraction to your business. Keep reading to find out how you can create a fantastic logo for free. Let this website do the hard work for you. No creative talent needed.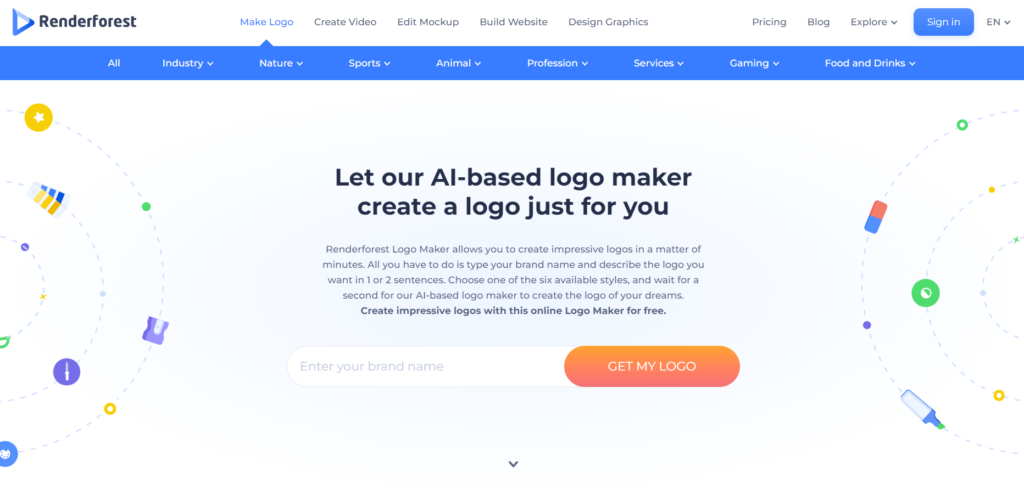 If you need to create yourself a fancy looking logo, then look no further. You don't need experience in design to put together something that can wow potential clients. Instead, all you need is to head to Renderforest and let them do the rest. They have so many options to make your logo unique. You can customise these choices and finish with a logo that suits your business perfectly. The best part about it is, it's free. You can create a powerful logo without paying someone to make it for you.
What is Renderforest?
Renderforest are a website that specialise in marketing tools. They provide various products that you can use within your advertising to make your brand stand out. You can create logos, videos and even build your own website through Renderforest. Their aim is to make marketing tools accessible for everyone, rather than those businesses with a lot of money behind them. They understand how difficult it can be to start from scratch. That's why it's important for them to offer affordable products.
Their pricing starts from free. You can use a free account with no catch. There will be limited storage with a free version, however, if you're just looking to build yourself a shiny new logo then the free version is probably perfect for you. The only time you may want to upgrade to a more premium option is if you're planning to use their video creation tools. These will contain watermarks if you stick with the basic free plan, which may not look that appealing to your potential consumers. Even their paid versions are great value for money. See below for their pricing plans.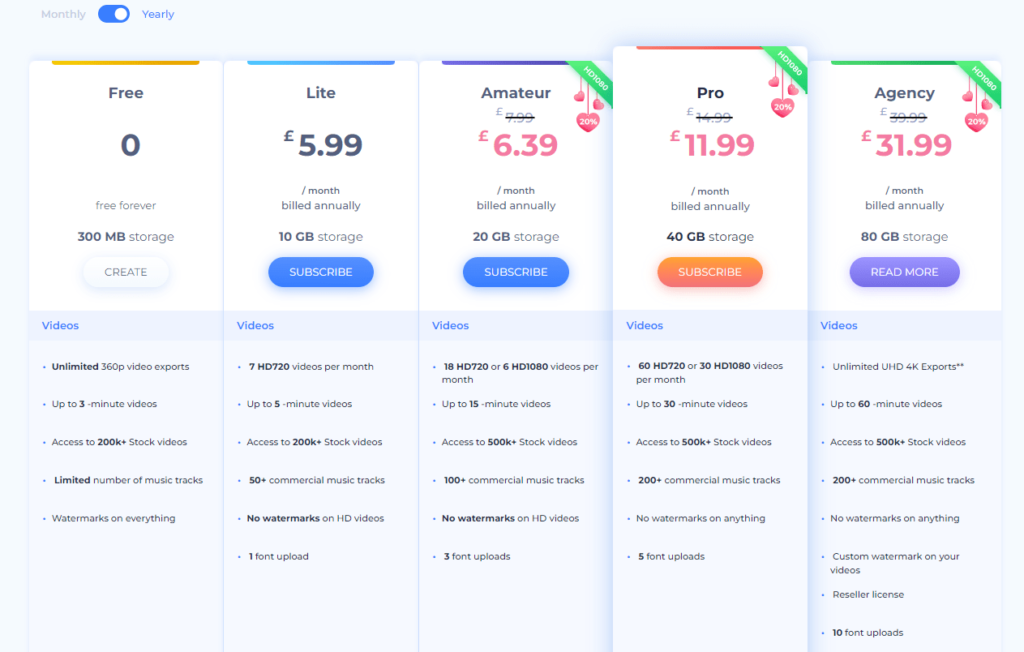 How can you create a free logo with Renderforest?
It's really easy to create a logo, it requires minimal effort on your part and can turn your business around in minutes. They even provide mock-ups, so you can see your design in real life settings. Perhaps you'd want to look into business cards, well you can see the logo on a mock-up business card, so you have a great idea of what the final product would look like.
Please note, our logo was not created through this website. We are simply providing you with a useful tool to create your own logo for free.
Below is a simple step-by-step guide to getting started.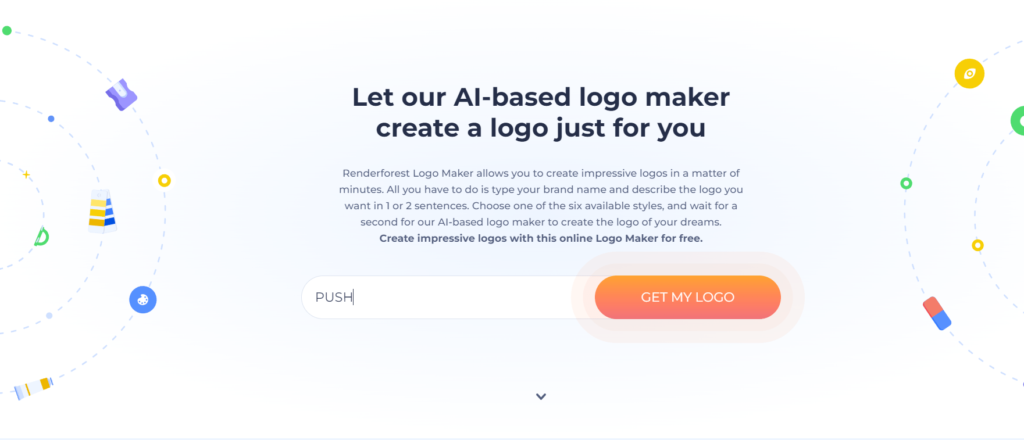 First, you will need to head to their Create Logo section. Then simply input the same of your brand as we have on the photo on the left.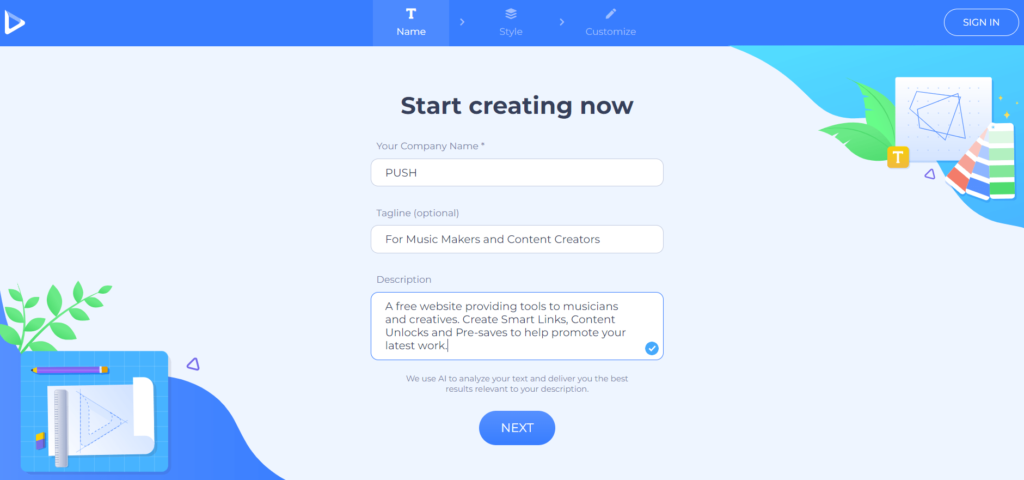 Next you will need to fill in a little more information about your brand. This is so their AI can get a better understanding of your company or the products you offer.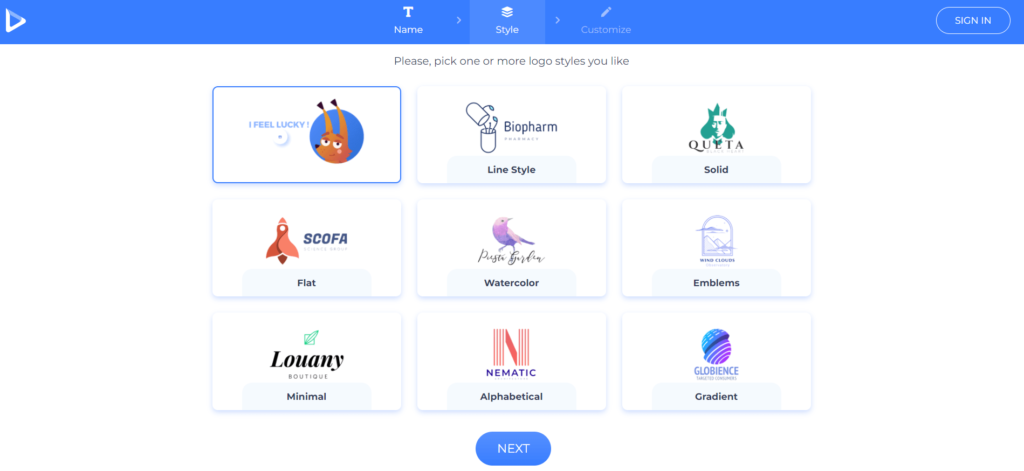 Now, for the fun part. You can decide here which route you want to go down. Don't worry, you can try them all out to see which is best for you. However, here is where you can pick a theme that best suits your company.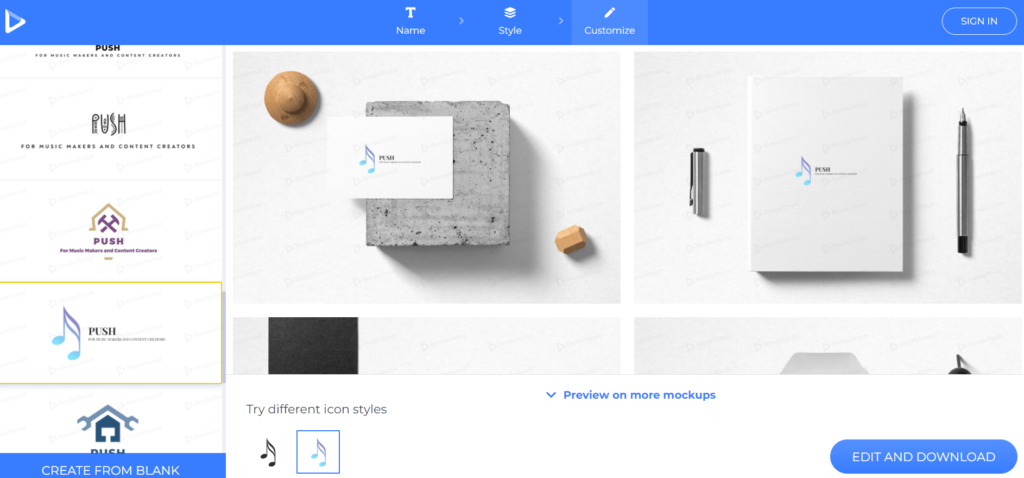 The next step after picking a category, is refining your design. You can scroll through and pick a theme that looks the best for your brand. Then, if you sign up and create yourself a free account, you can customise this even further. Change up the colour scheme or font. Really make this logo tailored to you.
It's as easy as that. Before you know it, you have a strong logo that you can save and use within your branding. It will help you stand out as a business and could attract more potential clients. The logos provided by Renderforest are sleek and professional. You don't need to put a lot of work into creating one, and you can be assured that they are at a professional standard due to the marketing background of the website itself. The company was created to offer high levels of marketing tools.