Sit back, grab a cuppa and prepare yourself for what's about to come… Can you guess who made it to the top spot? Or, do you have no idea? We have the inside scoop on all things Spotify, so we know who's sitting pretty in the big wild world of music. That's not all though, we also have some inside knowledge about podcasts and who to look out for there.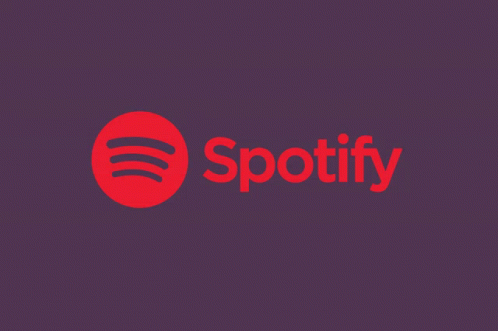 We briefly touched on this within our Spotify Wrapped article, but we didn't go into as much detail as it deserved. Being a Smart Link supplier, a large volume of our users are music based, so music is hugely important to us. That and also with us being partnered with our friends over at RouteNote we love all things music. So, we wanted to delve in deeper into the world of Spotify and see what's been popular this year. We'd love some feedback on the selections. Have you been loving any of the most listened to tracks? Let's dive on in and see what's been streamed over 2021.
Global artist choices
Let's start with the big, wide world and what people across it have been jamming to throughout the year. 2021 has certainly thrown some challenges our way, so it will be interesting to see if this has affected the way we listen to music or if our styles have stayed the same. Just to remind you, this is simply what the overall world population have been streaming. We aren't saying they're right or wrong with their choices, so if you're not a fan of these tracks, that's ok. However, others certainly are.
#1 artist
The biggest baddest artist worldwide? None other than the Puerto Rican rapper Bad Bunny. He has secured himself the top stop when it comes to streams. Officially he has been declared as the most streamed artist on Spotify in 2021. That's seriously impressive as it's the second year running he's held this title. What a wild statistic to achieve. Both in 2020 and 2021 he has found himself being streamed more than anyone else.
Bad Bunny found himself securing more than 9.1 billion streams. In just one year alone, and the year hasn't even finished yet. That's some real dedication there. His fans really have shown their support but also, imagine the amount of fans he must have gained within just one year. You can see Bad Bunny's reaction to hearing this news, and it's quite something.
Runner ups
Beaten to the top spot again, but nonetheless they've all still made it to the leaderboard. In second place we see the household name that is Taylor Swift. Of course, we expected her to score a position somewhere on the top spots. After all, she is a fierce individual with banger after banger. She just keeps them coming. Taylor Swift also found herself being the most streamed female artist of the year. So, while she might have been beaten to the top spot in one category, she did win in another.
After Taylor, we see BTS, then Drake and finally Justin Bieber. Think about it, isn't it strange how things come around almost in full circle. If we were writing this 10+ years ago we'd have expected to see Taylor Swift and Justin Bieber making an appearance. They may have grown since then but so have their fans. Their fans have followed them through. It's important coming from a teenage artist that you grow and develop with your audience. As their tastes change, so do you. That way, you stay relevant for years to come as shown with 2 of the artists here. Does this mean we'll see Bieber Fever make a comeback?
Top global tracks
Drumroll please… What track do you think has been streamed the most? Let us tell you. It's none other than Olivia Rodrigo's track drivers license. It makes sense, many people have listened to that while imagining themselves on set in some kind of music video. It really does make people feel things, doesn't it? This song secured itself more than 1.1 billion streams in 2021. Pretty crazy when you think we haven't known the name Olivia Rodrigo for that long. So, fair play to her, she has done really well.
Other popular tracks
After this, comes in Lil Nas X's track MONTERO (Call Me By Your Name). If you haven't heard any of these, you really need to get yourself over to Spotify, so you can hear them for yourself. Then you'll know exactly what we're talking about. In fact, you might find some new bops to add to your playlists. Shortly following Lil Nas is the man, the myth, the legend that is Justin Bieber. Love him or hate him, he's very much a marmite artist. In the beginning this was purely down to him being one of those teenage heartthrobs that people wanted to dislike. However, since then he did spiral out of control for a while which gave people a genuine reason to be wary.
He's brought this back now and is on track with his love for music again. It's paid off, because at number 3 we find his track with The Kid LAROI which is called STAY. This has been streamed a huge amount of times and found itself being one of the most listened to pieces of the year. We then see another one from Olivia Rodrigo which is good 4 u and last but not least, at number 5 we see Dua Lipa's song Levitating (feat. DaBaby).
Most streamed albums globally
Now, if we're going to compare this to the previous category then the top spot really does make sense. This year's most streamed album on Spotify is indeed from Olivia Rodrigo and the album is called SOUR. If you've never heard it before yourself, you should probably go and listen. After all, it is the most popular album worldwide. That's pretty crazy, more people worldwide have been listening to that on Spotify than anything else.
Next comes Dua Lipa with the album Future Nostalgia. That album name in itself makes us want to listen to it. We all love a bit of nostalgia and if the music is anything like the album title then we're all in for a treat. Then we move to Justin Bieber's album Justice. Of course, Biebs popped up again. He's just so loveable to many.
After this, it's Ed Sheeran with = and what we'd like to know is, what is he going to do once he runs out of mathematical symbols to name his albums after? That however, might be a question for another day. Sitting at number 5 is Doja Cat's album Planet Her. Another one who hasn't been around as long as others in the spotlight but still managed to earn their place within the top 5.
Global podcast favourites
Ok so we're going to take a step away from music for just a second and focus on another one of Spotify's popular features. It's growing rapidly in contributors and listeners. Their podcasts have been a brilliant addition to the world of Spotify. This year we see The Joe Rogan Experience take centre stage. Then following that we have Call Her Daddy at second. Crime Junkie sits at third spot which makes sense because as the years go on, more and more people seem to become interested in all things true crime. It's taken over Twitter countless times with conspiracy theories and girls in their mid-twenties being all over it.
We then move onto number 4 which is TED Talks Daily, possibly a very valuable one, so it's great that so many people are taking an interest and listening to what the platform has to say. Last but not least of course is The Daily. When it comes to podcasts it looks like you need to be consistent. Of course with music it's unrealistic to think you could post one a day or at least multiple tracks a week every single week. However, podcasts don't have to be as polished. After all, it is you talking to anyone who wants to listen. Just like YouTube without the face. That requires character and personality rather than a squeaky clean, edited performance.
UK favourite artists
The main man himself, Drake wins this round. He's the most-streamed artist within the UK for the whole of 2021. Following him is of course Taylor Swift. It looks like she swipes top spot for both the UK and the rest of the world. That's quite some achievement. Taylor Swift has come a long way from being a little country singer who made a big break and started partnering up with companies for perfume deals. She could be classed as one of the most popular artists in the entire world at this date. We've moved far from women not making it as easily as men. She is standing proud for all women out there.
Who's up next?
After Taylor comes the legend that is Ed Sheeran. He's always been a huge favourite within the UK and it's no surpsise. His music is seriously wholesome and he just radiates kind energy. Ed Sheeran seems to have fans from all walks of life. Starting from the younger generations, right on through. His different sounds seem to have everyone hooked. Not only does he release great music himself, but he's also been known to write lyrics for some really well known artists.
Then we have Justin Bieber at number 4. He's come a long way as we've mentioned throughout this entire article. Not only is he smashing the UK market, but also the entire world. His tracks and himself as an artist are fighting their way to top positions. In the final spot, is Juice WRLD. While the UK clearly has an influence over the global positions, along with other countries. It looks like their music habits are exact replicas of the global chart.
UK top songs
The most streamed song within the UK is almost the same as the global choice. Olivia Rodrigo proves herself to be seriously popular within 2021. However drivers license gets beaten to the winners podium. By herself of course, good 4 u wins this round and sits at number 1. However drivers license is then in second place. Looks like the UK really appreciate the sound that is Olivia Rodrigo.
Following on from the top 2 places, comes Ed Sheeran's song Bad Habits. Have you seen the music video to this one? It certainly wasn't something we'd all expect coming from the likes of the A Team track he released many years ago. What a different feel that had to it. Again it shows adaptation from previous albums and tracks. Movement and growth is important for an artist who's been on the scene for many years. You don't want things becoming stale after all.
Then we have Lil Nas X's MONTERO (Call Me By Your Name) which is also popular across the globe. It looks like we all have very similar taste when it comes to talent. Finally there's Glass Animals track Heat Waves. That was certainly a summer track across the whole of the UK which is probably why it's been streamed so many times within Spotify. Looks like it wasn't the same across the world though as it only made it to the UK top 5.
Top albums in the UK
So, no surpirse based upon the UK's favourite tracks but Olivia Rodrigo wins the best album within Spotify. Her album SOUR has been streamed the most during 2021. Then following on is Ed Sheeran with his album = which the UK really have been loving. The next place goes to Dua Lipa with the album Future Nostalgia which again is popular across the world. It looks like either the UK have some huge Spotify fans that listen on repeat and therefore affect the worldwide scores too. Or, that these artists have established themselves across multiple countries. The later one is probably the more likely option and rightly so. Each artist that has worked hard, does deserve the recognition.
We've then got Planet Her, the album by Doja Cat and at number 5 is Justice by Justin Bieber. So again, they follow very closely to the worldwide results. It would be interesting to see if this has anything to do with the platform being Spotify. Would other streaming sites show similar results? That the UK fit in nicely with the rest of the worlds favourites?
Most popular podcasts in the UK
When it comes to podcasts, how do the UK sit compared to the rest of the globe? In top spot we have The Joe Rogan Experience which is also in the same position on the global charts. It seems the podcast can be related to all across the world. Many people have been featured on this podcast. It seems they like a good chat about various topics. That is possibly why it's so popular, all you need is a decent topic and a likeable person talking about it.
Something to listen to on the move
Next up is Times news briefing. This one we understand as well. People live busy lives and are constantly on the go these days. There isn't as much time to sit down and read or watch the news. So, instead, they can listen to it on their commute. Having the news read out to you does make everything simple. You can listen to it no matter where you are and stay updated with whats going on in the world.
At number 3 sits Off Menu with Ed Gamble and James Acaster which is all about comedy. That's what we've all needed after the past few years, so it's no wonder comedy comes up so highly. Followed is JaackMaate's Happy Hour and then Sh**ged Married Annoyed. All of which are comedy based podcasts. It seems people just need a little bit of a laugh and lighthearted humour to get them through the day. Who can blame them?
UK artists who are top performing globally
So, this category is a bit of a mixup. It consists of UK artists that are performing in the top positions globally. The top UK artist to take over the world? That's the Queen Dua Lipa. Again look at that, a female artist at the top spot. It's great to see, especially because Dua Lipa is another one that hasn't been around for a huge amount of time. She's fairly new to the scene compared to others. But, she's fun and full of life so it makes perfect sense why the rest of the world love dancing along to her music.
Next up we have Ed Sheeran, another UK treasure. He's come a long way from his Nandos skank days. If you haven't watched that video, we've attached it because you need to. You're welcome. It's a classic from his pure, innocent, young Ed days. He'll always be loved within the UK because he's just someone that most people can appreciate. His voice can do amazing things and he has pure talent.
Now to the bands
Then we're followed by Coldplay who lets face it are huge. They have been for years, they're a band the UK can be seriously proud of. Even if you claim to dislike their music, which lets face it, is impossible. You'll still know the lyrics to multiple of their songs. Some stick more than others, some are pure classics and others you'll find yourself shouting tune when it's played while you're out and about. Ok, maybe that showed our age a little, do people still say that when they like a song? Who knows, but Coldplay are fantastic and we won't have anyone argue with us there.
One Direction sit at number 4. That's pretty impressive considering they haven't been around for quite a few years now. They took a break and yet they're still thriving. All those fans they have behind them will continue to support them. Also with them all going solo, it gives more of a chance for them to find new fans. While people are listening to their individual tracks, they'll stumble across the band favourites and that's it, they become hooked. Especially with gossip about them constantly flying around TikTok, it gives a huge platform for them to continue to grow.
Finally we have Queen. We could just finish that there with just one sentence. They speak for themselves don't they? For years they've been around taking over the industry and again they're a band that have songs we all know. The tracks get stuck in our heads and they're pretty much impossible to remove. Once they're there, they are stuck for good. Not that you can really complain, they are a gift from the UK.
PUSH Tip: You can find out even more about the world's Spotify listening habits via their For the Record blog.