That's right, you'll be able to undo a tweet before it's gone out to the world. Unfortunately it's not the edit button users have been asking for since the dawn of time. However, you will now be able to undo a tweet for a period of time before anyone sees it. There's a catch though, it's only for subscription based users.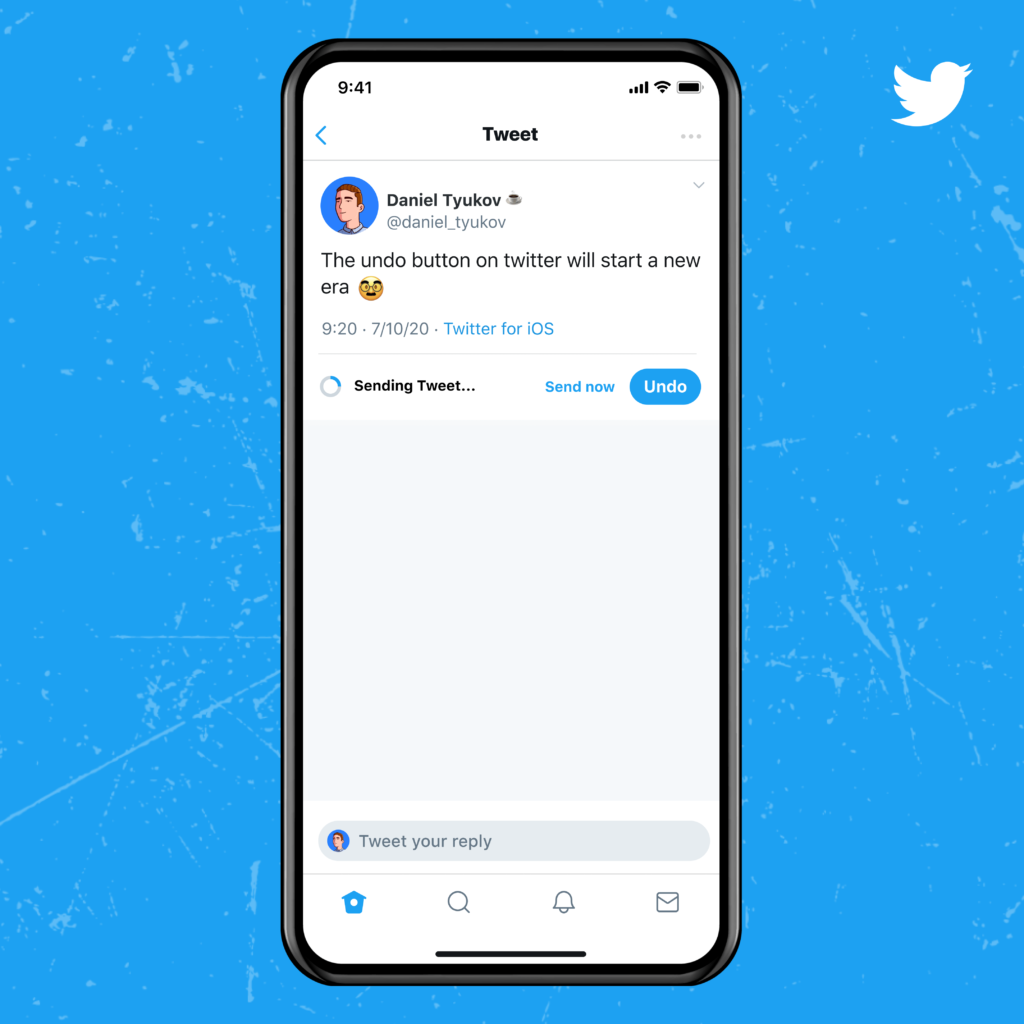 Twitter Blue
It's been a user request for many years. People have simply wanted an option to edit their tweets once they've been sent. Have you ever hit the tweet button and suddenly realised you've made a spelling error or not included the person you intended to tag? Every other social media platform has realised this and over time included an option to alter your caption or post. Unfortunately when it comes to Twitter, we're still waiting.
Twitter have now announced that they'll be including an option to undo your tweet. This doesn't mean you can alter the one that's already live. Instead, once you've hit send, you'll have an allotted amount of time to unsend the tweet. You'll be able to click on the undo button and Twitter will remove your tweet and place you back within the creation stage. That way, if you have made an embarrassing typo, you can correct this before anyone sees it. What about the people who have your tweet notifications turned on though? Will your tweet still go straight through to their phones, or will there be a buffer period? It will be interesting to see.
Unfortunately though, these perks do come at a cost. So, while Twitter may have given a feature we've all been asking for, they have made it exclusive. It will be part of their paid subscription service. Twitter Blue will offer multiple exclusive features. You'll be able to customise the app icon, have access to a dedicated customer service team and have your own bookmark folders. While this is exciting news, it does seem a shame that you have to pay for these new options. Social media is supposed to be a place to bring people together, where businesses can start from scratch. It seems unfair that you need to pay to access perks.