Spotify for Artists allows independent artists and labels to manage their artist profiles; providing in-depth analytics, customisation capabilities and more. But how do you go about gaining access to such a handy tool?
Spotify have made the process of claiming your artist profile easy and straightforward, but here is a quick walkthrough so you can start updating images, write your bio, make your own artist playlist and even more.
🛑 Before completing any of the following steps, you'll need to contact your distributor/label for your artist profile URL. If this is your first release under a new alias, your artist profile URL will be made available once your distributor has sent your music to Spotify.
First, head over to Spotify for Artists and click

Get Access

.

---
2. Next you need to tell Spotify if you're an artist, manager or member of a label team requesting access. This will tell Spotify what sorts of access to give you and your team.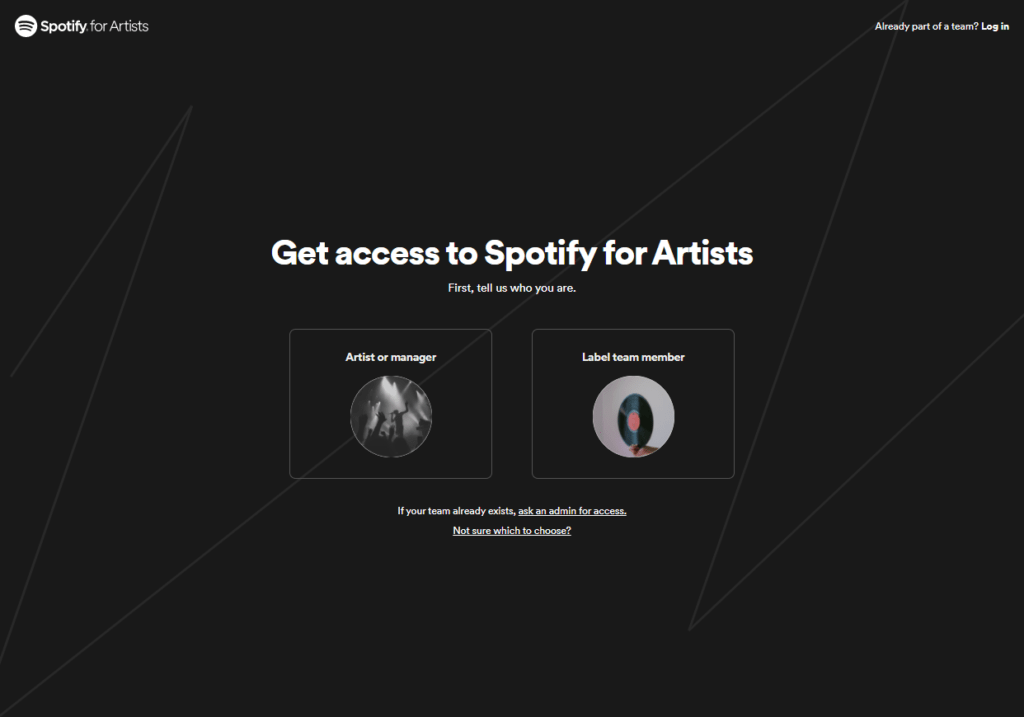 ---
3. Once you have selected Artist or Manager, to progress onwards click Continue.
❗ Please note, you cannot claim a user profile.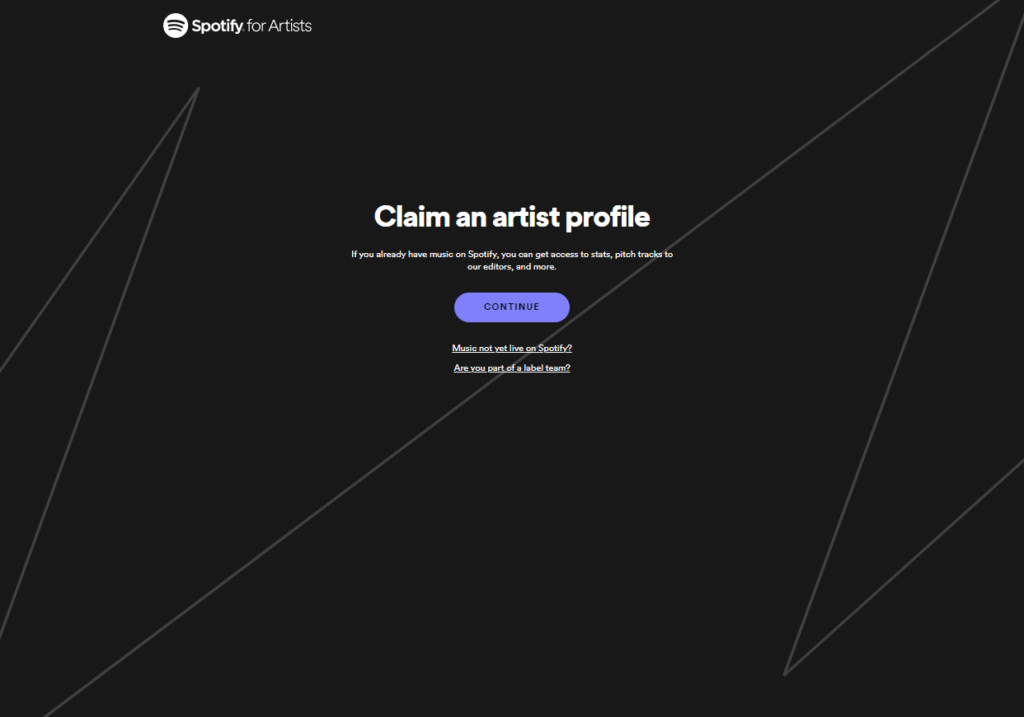 ---
4. Now you'll need to search for the Artist Profile you're wanting to claim. You can either do this by either:
⌨ Typing in your artist name and finding your artist profile.
✂ Copy and paste your profile URL which you can obtain using the Spotify app or the Spotify web player.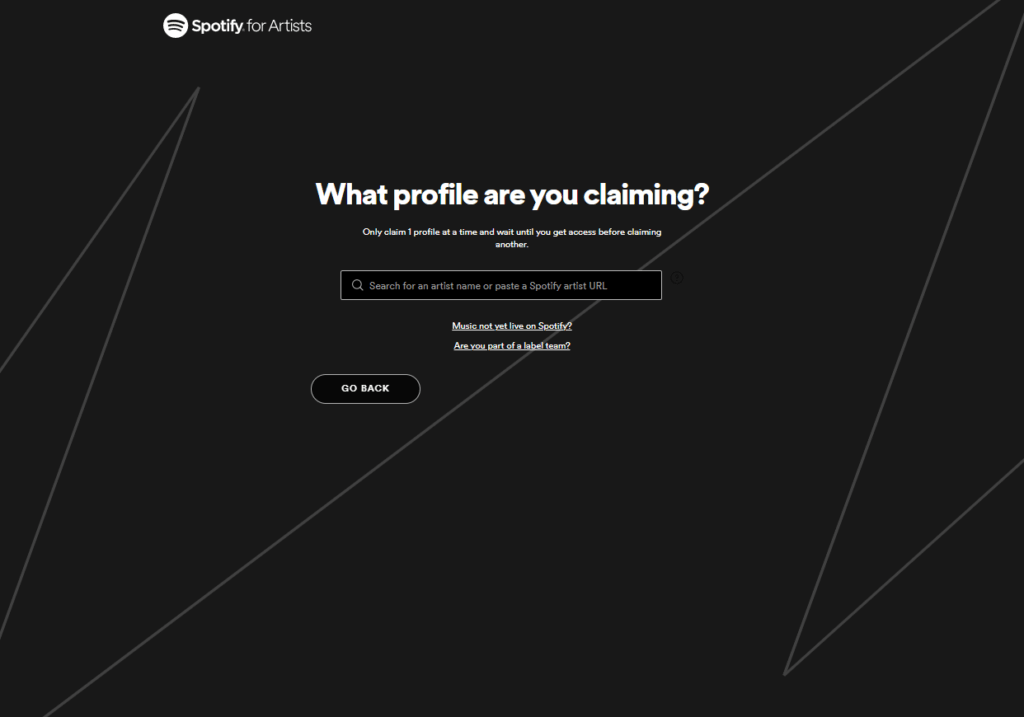 ---
5. Spotify will prompt you to log in to your account. After this, you will need to answer some questions and fill in links to the artists' socials. This helps Spotify establish that you are who you say you are, and have permission from the artist.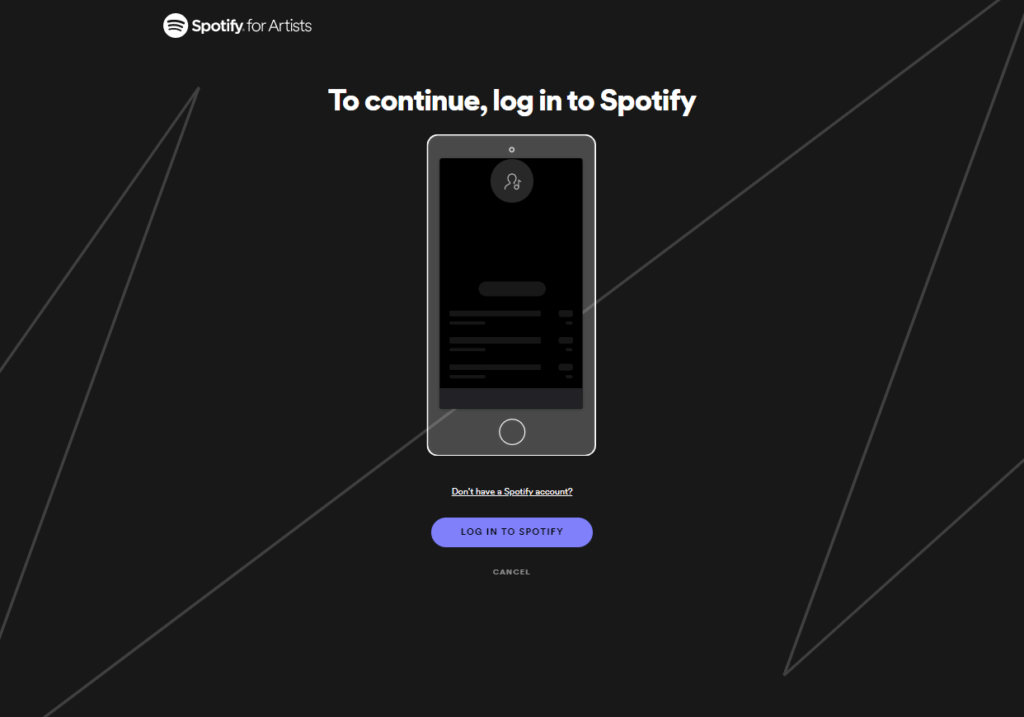 ---
6. After a few days Spotify will review your request and, if successful, a blue tick will appear next to your artist name. Congratulations! You'll now be able to access all the cool features in Spotify for Artists.

---
Verifying your Spotify artist profile is a small part of your music career but it brings some very hefty benefits. By taking advantage of this tool, you can:
💐Keep your audience engaged.
🥇Gain playlisting opportunities.
🎴 Personalise your profile to appeal to new and current fans alike.
To find out what tools and features you can access through Spotify for Artists, either check them out for yourself by requesting access at https://artists.spotify.com/ or read our other articles on our blog.
🎶 Thinking of releasing your first piece of music and want free music distribution to the world's top music platform? Check out our partner site, RouteNote.