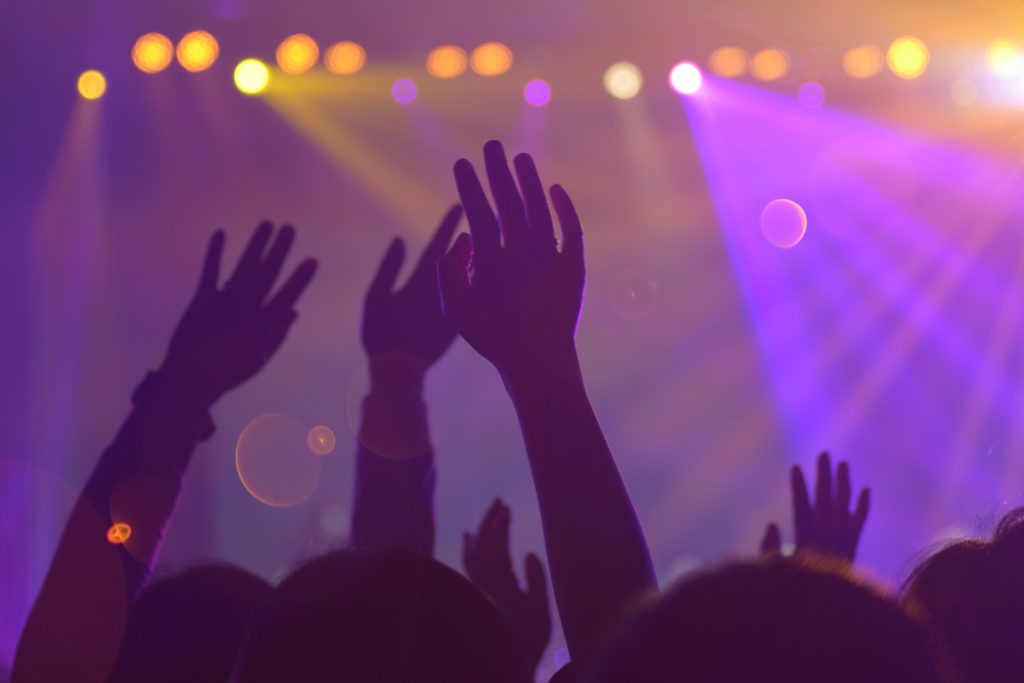 Your fans are your driving force, they are the ones who will support and encourage you. They'll share your music and make others know your name. A good fan base is key to success, but how do you create that following?
Here's 5 ways to capture your fans and followers attention on your social media platforms
Be real, be YOU
Authenticity is more important than you may think. Try to be someone or something you're not, and eventually the mask will slip. People will see straight through it. Why would you want to be someone else anyway, when you do such a good job at being you?
It's important to show the real you to your followers, even if you have a strong brand or artist name that doesn't coincide with the real you. We know it can be scary and the world of social media can be daunting, but it makes you seem more human. After all, they're following you for a reason, they want to support you.
Talk to them, get to know who they are. You're never too big to remember us little people. They're the ones who got you here, don't forget. It will show them you care, which in return will do you nothing but good. Ask them questions, encourage feedback and most importantly, never forget to say thank you – it goes a really long way!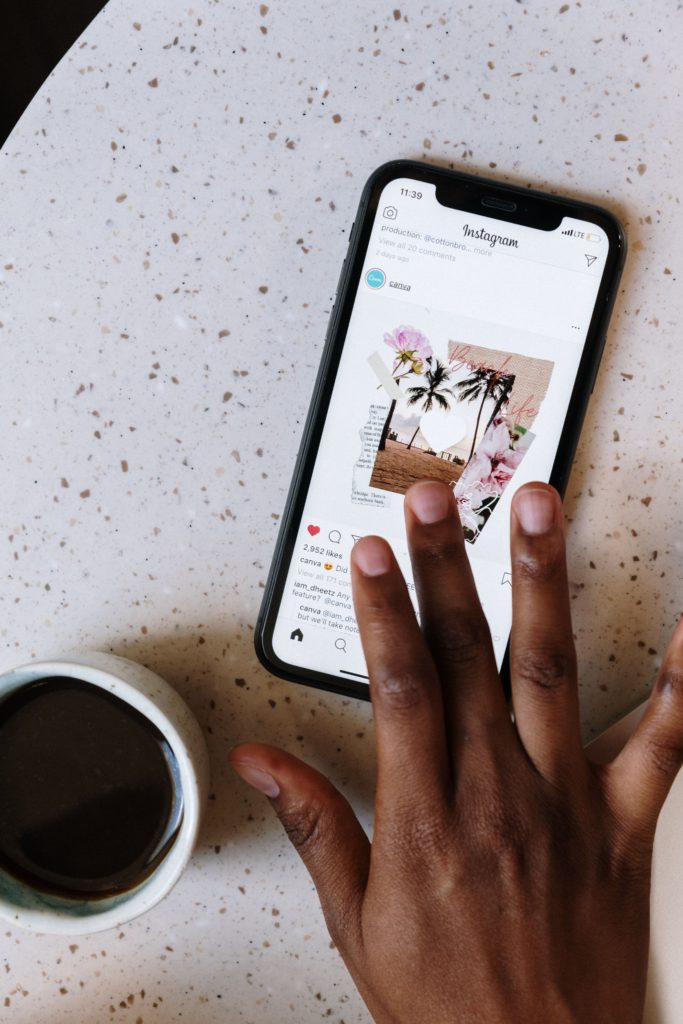 Branding
It takes 1/10th of a second for someone to form an opinion on you. This is both in person and online. Your branding needs to be strong, otherwise that opinion? It's not going to be a great one.
You need to define yourself from the beginning. What is it you're pushing? What are your values? What does this really mean to you? Don't wait around for your fans to shape you. In the beginning, it's going to be hard to gain fans, so you can't just rely on word of mouth. Unfortunately, no matter how strong your music is, without promoting yourself properly, it won't be heard.
Take a look at your competition, what are they offering? How do they present themselves and does it work for them? Give yourself some time to research into your potential audience and find your gap in the market. If you've got a logo or artist image, make sure it is consistent across your social media pages. You don't need to spend a fortune to make your social media pages look professional, but just put a bit of time into them, and you'll start to see the results.
Have a look at our previous blog post: 10 free DIY tools to improve your visual branding
Most importantly, don't try and run before you can walk!
Promote yourself
How will we know you have a new release coming up if you don't tell us? We need to be reminded! Of course, you don't want to over do it because that's when people may unfollow, if they feel like you're just trying to sell to them. Why not try a countdown to your latest release or encourage your fans to share your tracks to their own social media platforms.
When starting out, it can feel like you're a small fish that's been dropped into the never ending ocean, which can be terrifying, but it doesn't need to be! There are so many tools that can help you get started. Remember that the lead up to release day is important, you want your fans to be just as excited as you are. Don't stop there though, your music won't sell itself. Once release day arrives, you need to keep going to avoid people losing interest.
Social media is paramount in today's world, everyone's using it. In fact, I bet you got here to this blog post through some form of social platform, right? You don't need to spend a fortune to advertise through social channels, but you do need to be active. It's more important at the beginning to engage and promote others, who in return will possibly share your work. You scratch my back, I scratch yours? Even knowing when to post, what days and times will suit your account best will help you immensely. To promote yourself successfully, you need to make sure your social media platforms are consistent.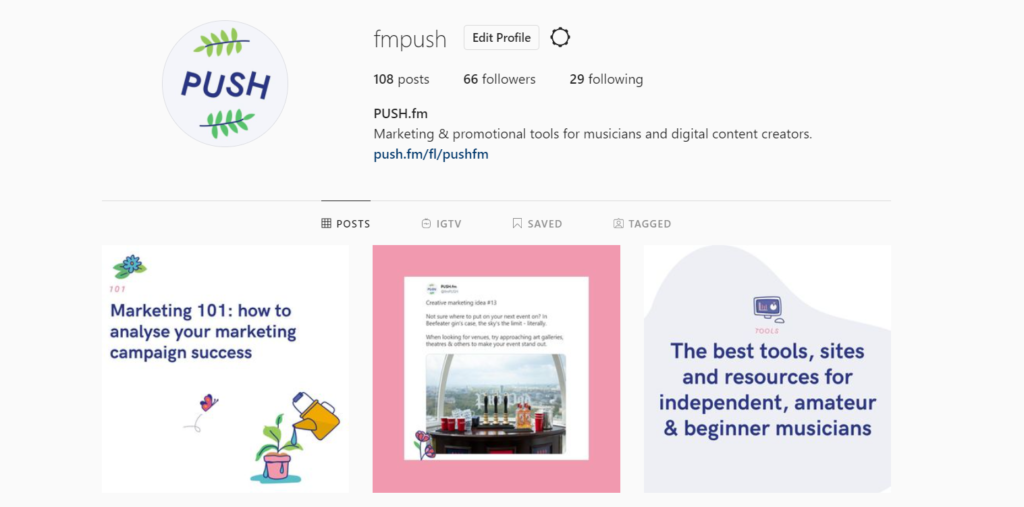 Try new things
Having things go wrong is inevitable. We can't get it right every time, afterall we're human. Trial and error is important, not only so you learn for next time, but also for your personal growth. Getting something not quite right, doesn't have to mean failure. It's all about how to learn from that and change things up for next time.
Don't keep yourself inside that box, break out and think outside of it! We know your comfort zone feels pretty good, but nothing new will grow from there. Trust us! Have a look at your competition or your own idols, why are you interested in them? What keeps you coming back? Do they have really eye-catching visuals? Is there merchandise too good to not buy? Whatever it is, give it a go yourself.
You could try a competition or giveaway! It doesn't need to be anything huge to start off with, but it will get people sharing your content and again leave them feeling like they've been rewarded for their support. If you're thinking about creating your own merchandise, why not let the first one go to the person who can share your music the most?
Encourage fans to use your content unlocks to gain access to behind the scenes images or videos. Let them have an extra track if they share your content across multiple channels. It will end up making you more than you will have spent, once your followers start to rise because of it. Let's be honest, who doesn't love a freebie?
It's not all about the money
Of course, you want to make money, but don't make this all you care about. Concentrate on building relationships and a solid fanbase and then the money will start to show itself.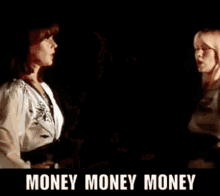 Let that music blog write about you. Allow the person with a huge following use your music for free as a one off. It's all publicity at the end of the day. Use it to your advantage. There's of course a line, don't give everything away and ask for nothing in return. All artists will know the pain of people trying to rinse them and offering nothing back.
Ensure you monitor each situation independently, don't just say no. Think of what they can offer you in return. After all, surely you'd rather do one live gig that may not pay too well if it means you'll gain a room full of new faces to follow your work? Rather than only concentrating on the dollar and moving no further forward than you started.