Our Content Unlock tool allows you to reward your fans in exchange for their engagement with your content. Find out the types of bounty you can offer to your most loyal followers.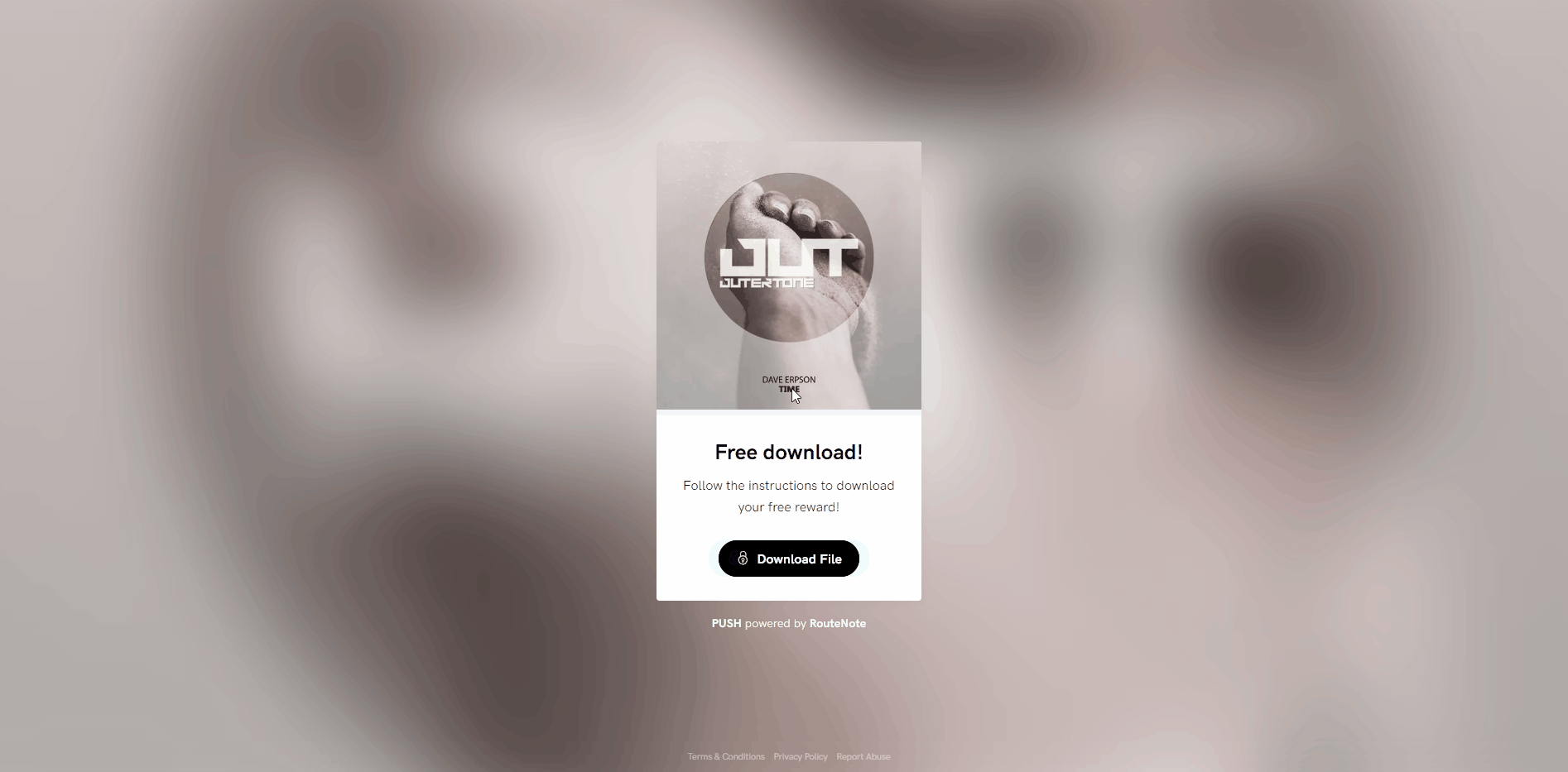 First thing's first, what are Content Unlocks?
Content Unlocks are a digital tool that allow you to exchange social and musical interactions for exclusive downloads, links or messages.
They are made up of a customisable landing page which the actions your fans need to complete (which you can pick and choose yourself). Once completed, your fans will unlock the precious treasure within.

Each Content Unlock is shared via a URL, making them perfect for placement in social media posts and content descriptions.
What types of rewards can I offer to my fans?
Content Unlocks allow you to either offer a downloadable file or a secret message as a thank you to your fans. Sounds simple right? Wrong – there's a multitude of rewards you can offer with these possibilities.
Album ZIPs or unreleased singles
With free users getting up to 1GB of storage space to use, offering musical bounty is perfect for independent musicians and labels using these tools.
Try offering unreleased singles, such as remixes or acoustic versions exclusively or ahead of them being released. If you're feeling generous, try offering whole albums for your fans to unlock; they're likely to complete more actions with a larger reward.
PUSH tips: If offering whole albums, compress them into ZIP files to save on valuable space.
Discount codes
If you're an online shop or e-commerce seller, discount codes can be the perfect incentive. Your fans will complete your set actions and will hopefully go on to purchase your goods using your discount code. It's a win-win!
Exclusive photos or prints
If you have some visual work lying around that you're prepared to give away for free, trade it for a handful of actions in your Content Unlock.
Pictures from photoshoots, digital prints or downloadable wallpapers are perfect treasures for your fans to unlock; all whilst you grow your social following and push your content further.
Digital vouchers
You could offer digital voucher codes as a reward, perfect for redeeming anything you want to offer for free; music downloads, free tickets, cheap merchandise such as stickers & badges, and more!
PUSH tips: Offering small merchandise items for free such as badges or stickers are perfect as they act as an advertisement for your brand and business at the same time as giving your fans free goodies!
Secret links
Live streams – if you're a musician or a live streamer, offer your fans exclusive access to secret live streams in exchange for them completing your set social actions. Why not get them to share the Content Unlock with their friends to gain access to the live stream?
Early shop drops – online sellers and e-commerce stores; treat people who complete your Content Unlock with links to new product drops and launches.
Exclusive pre-sale access – secret links are perfect for upcoming events, gigs or tours; exchange social and/or musical interactions for exclusive pre-sale ticket access.

No matter what sort of brand, business or creator you are, try offering pre-sale links in exchange for subscribes on YouTube or shares of your event pages – perfect for getting the word out beyond your existing audience.
---
With PUSH, you can make up to 10 Content Unlocks completely free, with a total of 1GB of storage for whatever you want to offer.
What have you offered your fans in your Content Unlock? Let us know in the comments