As a creative, it can be difficult and draining when it comes to promoting your creations. By using digital marketing tools in your promotional plans, it doesn't have to be.
The more time you spend learning how to use digital marketing tools and using them to PUSH your content, the more time you'll have to spend creating what you love. The best part? You don't need years of experience or a pile of money to access and utilize this marketing toolbox.

Fan Links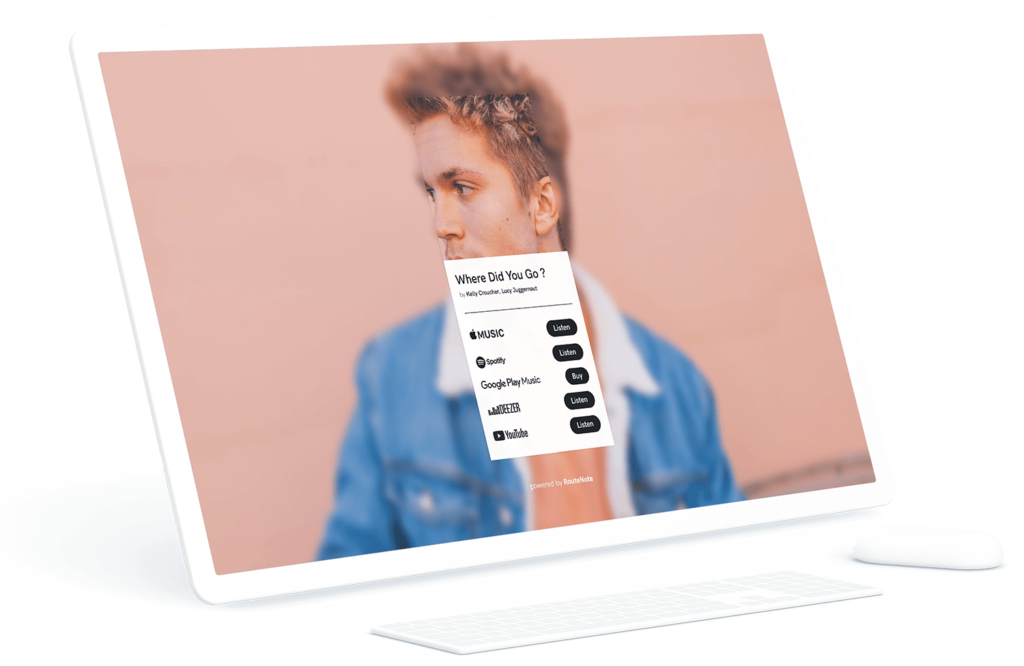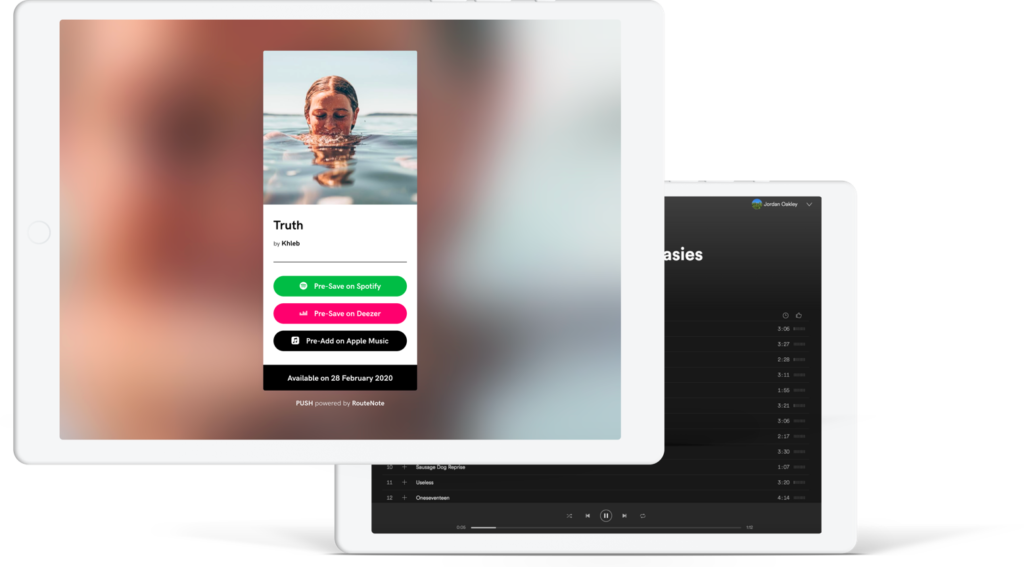 Bundle up multiple links into one with a Fan Link. Also known as smart links, they are perfect for sharing links to your content, pages, websites and more across your socials.
They are completely customisable so you can tailor them to suit your aesthetic and the links contained within.
Whenever anyone interacts with your Fan Link, you'll also collect valuable analytics about how and when they've interacted with it.

Pre-saves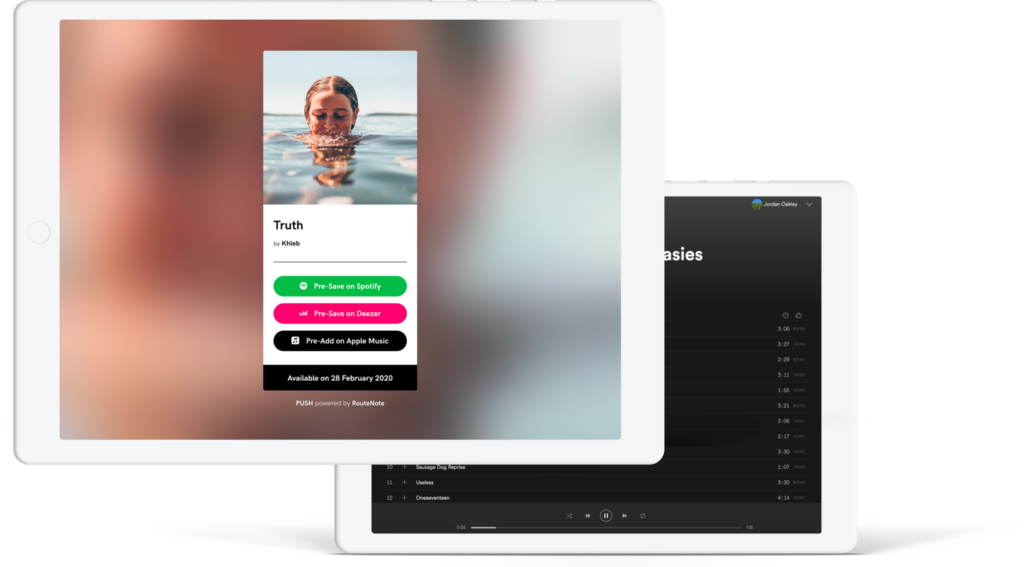 Pre-saves are a music marketing tool for independent musicians and labels.
They allow listeners to digitally save releases ahead of release day, so when they finally drop they are automatically added to their libraries.
The more pre-saves artists get, the more guaranteed listeners and engagement will get with their new music.

Content Unlocks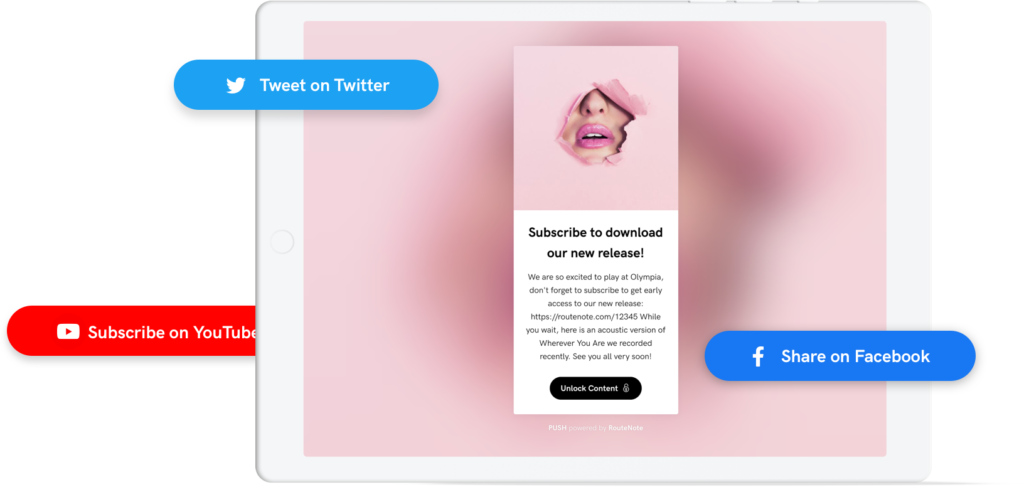 Content Unlocks are a tool that allow you to exchange social interactions for exclusive rewards, such as downloads or secret messages.
By completing social (and musical) interactions, such as re-tweets, follows and streams fans can unlock precious bounty.
Creators can pick and choose which social actions they want their audience to complete, and which rewards to offer in return. Reward examples include album downloads, free wallpapers, unlockable secret URLs, discount codes and more.

Cost
Each of these tools are available without spending a penny. Free PUSH.fm users can access up to:
30 active Fan Links.
1 active Pre-save (this is increased to 5 when a RouteNote account is connected).
10 Content Unlocks with up to 1GB of storage.
If at any time you find yourself needing more, you can subscribe to our premium plan costing £4.99/month and unlock unlimited campaigns with 50GB of Content Unlock storage
.
---
Stop spending valuable money and time on inefficient marketing campaigns and companies and start independently promoting your content your way and challenge what's possible.