Discover indoor skydiving packages available for a different range of budgets. Learn about iFly's safety features to reassure you before you take the leap. iFly have an advanced Smart Link containing everything you need to know.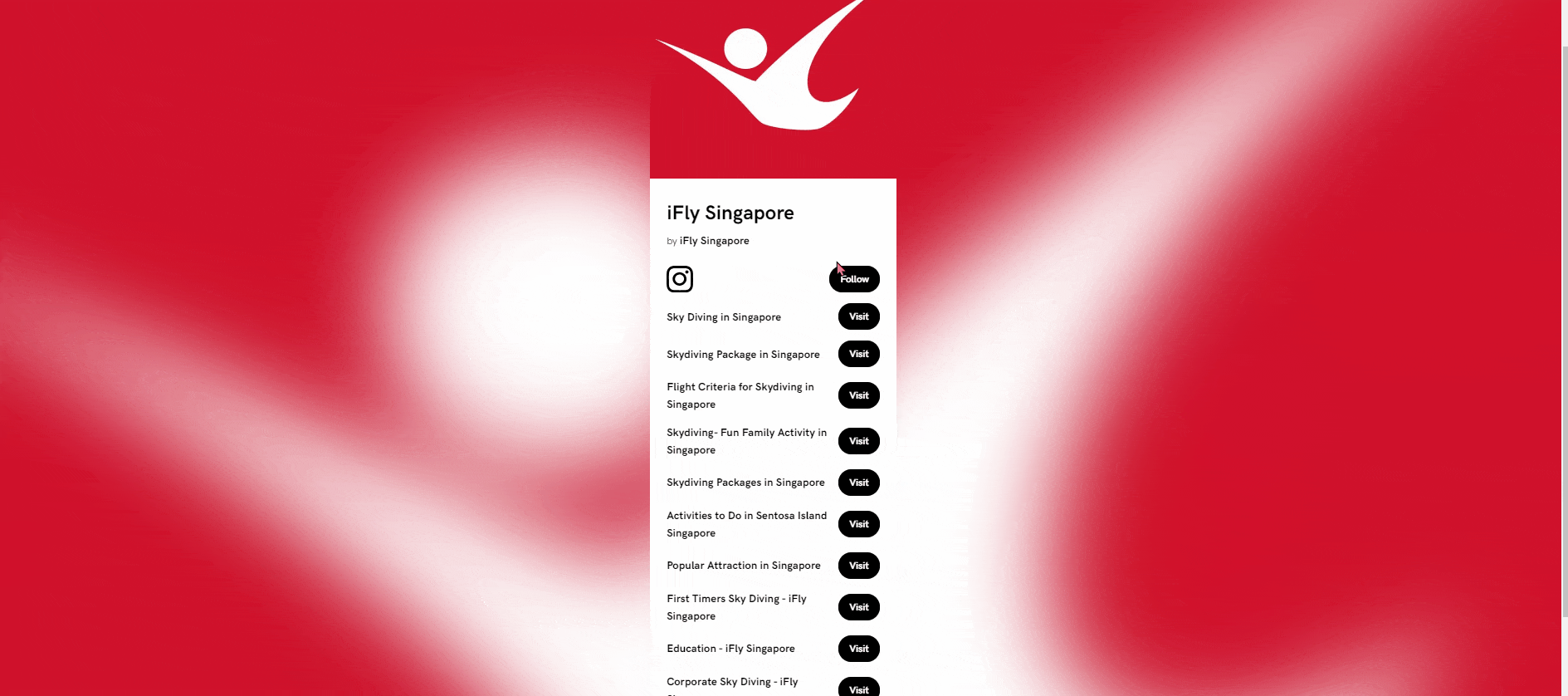 iFly is an indoor skydiving company, offering adults and children the experience to be flown into the air, and feel the loss of gravity as they would if they'd jumped out of a plane. Indoor skydiving is becoming more and more popular because it's deemed as a safer option.
While normal skydiving where you hurl yourself out of a plane is of course as safe as it can be, the indoor version is much more family friendly. There are less age restrictions because there is someone in the room with you, holding on as gravity disappears.
Despite going from the ground up, it still feels as though you are flying because the sensations are the same. iFly are a respected company that offer this experience. They've carefully created a Smart Link. Within it, is everything you could need.
iFly's unique Smart Link
From terms and conditions, to offers and booking details. Their unique Smart Link shows perspective visitors the ins and outs. It's important to carefully consider what your Smart Link needs. Leaving URLs out could mean you miss out on sales.
Customers want everything to be done for them. Especially, if they're planning on parting with money. To bring people in, your link must stand out. Adding multiple URLs means they don't have to navigate their way through your website.
iFly have also included their Instagram account. People can be directed straight to the social platform, allowing them to get an idea of the experience. Those who are able to view the set-up are far more likely to book an experience.
People like to know what to expect. The more you can provide, the more likely you are to sell your product. When it comes to indoor skydiving, your audience want to know what is included and seeing it in person adds a value of trust.
Customisation is key
As you can see in the link below, iFly have added their logo as their Feature Image. This keeps inline with the business and its marketing. Having a strong company image only adds to the value of the company. Again putting more trust in them.
When clicking on the Smart Link you instantly know the brand. You can see who they are and what they offer. This is important, as keeping it in line with their branding allows an audience to know they're in the right place with just a click.
You can even change your logos. In iFly's example you'll see they've opted to not have store or website logos. Instead, they've written what the link is for. Helping their audience find the right button. You could instead create a custom logo and put call-to-actions on the buttons.
Take some time to look at this example. As you can see, it's not a generic Smart Link. In fact, the service they're advertising is quite niche. This shows just how versatile our tools can be, and they can be created for no cost making it even easier to promote your business.