Adam Mosseri, Instagram CEO has said for a long time that user feedback is always considered. It seems he might be right with the new Threads platform adding a reposting option. What's next though?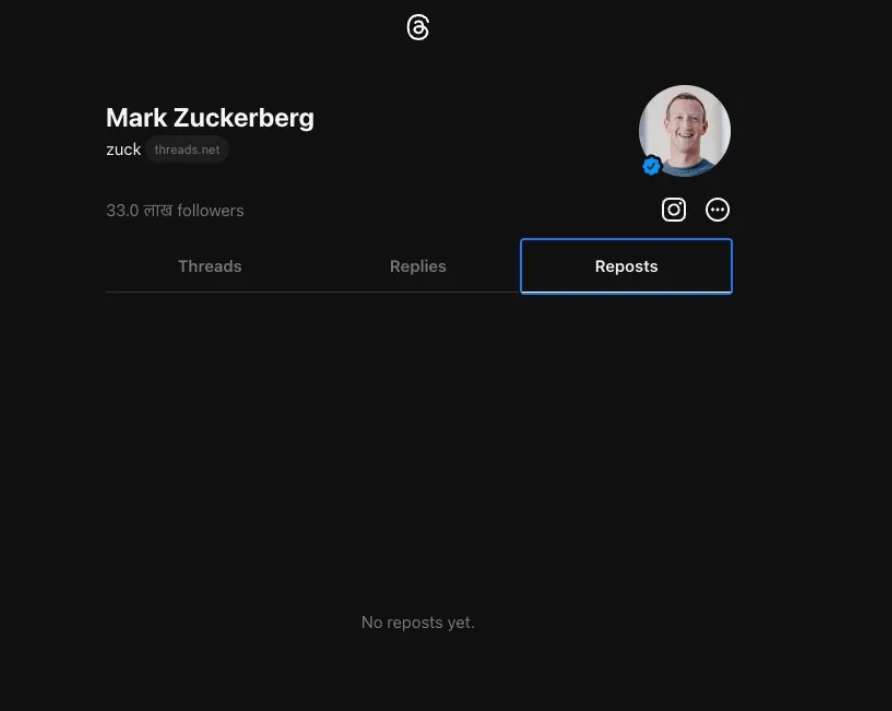 Threads promised they'd update their app to appeal to a wider audience. Yes, when they first launched they were extremely popular but that soon depleted due to their lack of expansion. Users were frustrated that they couldn't easily see the Threads created by those they followed. Although you could follow users, you wouldn't typically see their content on your homepage.
Users asked for a following feed. Allowing them to see the recent updates from those they've chosen to follow, rather than those who they aren't interested in. Threads have now added this feature and along with seeing suggested posts, you'll also be able to see posts from just those that you follow. This makes networking easier than before.
We're still waiting for a web version though. This doesn't look like it will be any time soon. However, these things do take their time. Alongside this update, Threads have made another change. They've added a Reposts tab within each user's profile page. This allows users to scan through any post that has been reshared.
Allowing people to easily tell reposted content apart from original posts. Having a clear divide between the two options is something users of the platform are appreciating. Is it enough to bring people back to the app though? Many decided to turn their backs once they realised the platform couldn't offer everything they wanted from it.
Threads are trying to pull it all back by expanding what they offer. Perhaps with Twitter (X) changing rapidly, Threads can accumulate all users who have turned their back on Elon Musk's platform. The more updates they add, the more it seems they're trying to replace Twitter, or even create something to mimic the much loved platform.