That's right, with PUSH.fm you can now add an audio preview to any Pay Link. When you're trying to sell a digital download of your latest track, why not add in an audio preview? Let your listeners have a sneak peek into what they're buying before they hit the pay button.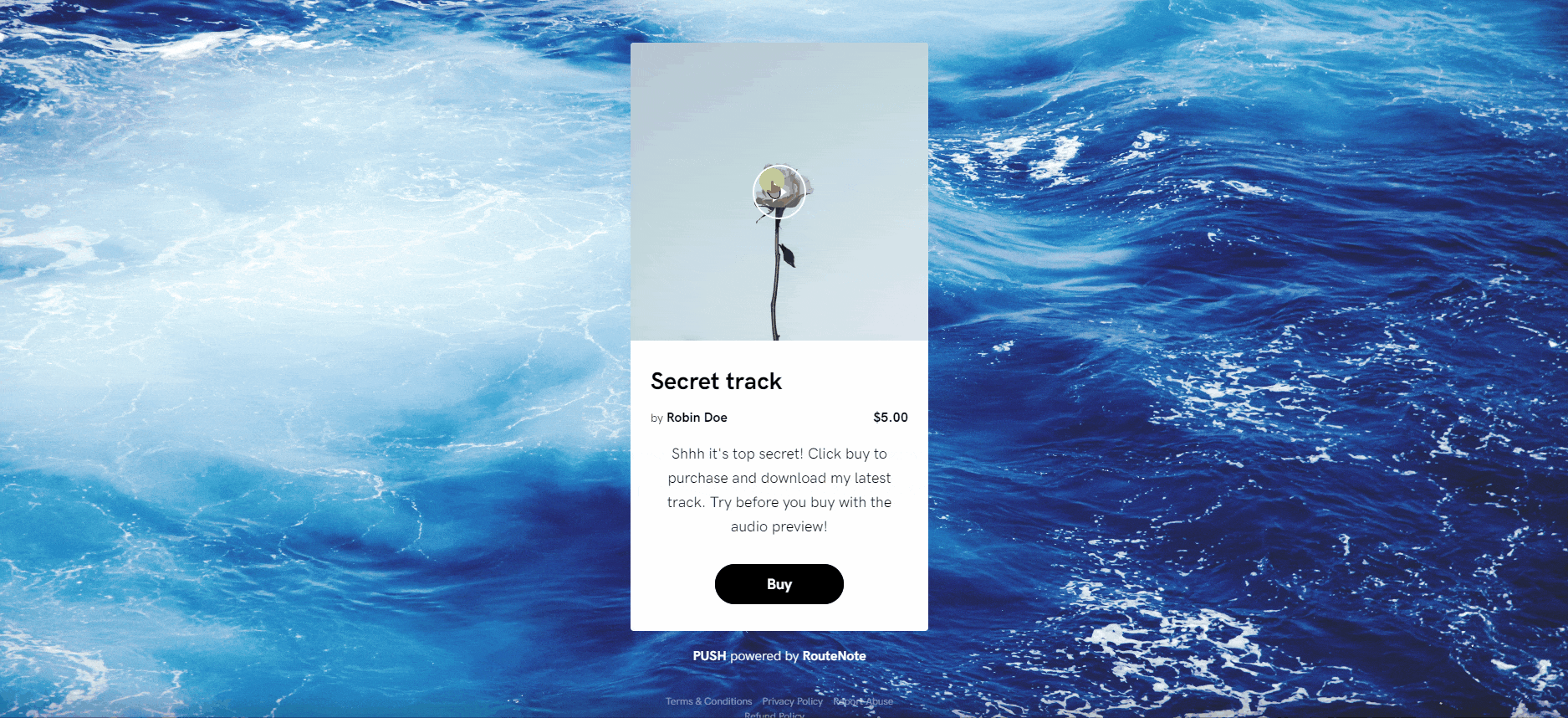 Try before you buy is a much loved feature of many consumers. It allows them the peace of mind knowing if the product isn't for them, they can be refunded no questions asked. It adds reassurance that they aren't investing money in something they don't want or need. Also, it often eliminates the risk of buying something that isn't quite what it says it is.
Music is extremely personal. One person might love something that another cannot understand. There will always be differing opinions on what makes good music, vs what doesn't. But that's why genres are so versatile. Many overlapping with each other. There's something for every type of music listener.
But, what if, you just had to buy a track, without hearing it, without knowing what it sounded like? That used to be the way with records and CDs. However, now, we live in a world where everything is accessible via streaming platforms. Meaning, we no longer have to trust in our favourite artists as such. We can buy their music if it suits our taste.
Pay Links for musicians
Pay Links are a PUSH.fm product which allow you to sell anything digital. If it can be downloaded instantly, you can sell it. This allows your consumers to purchase items they can keep, but without the need for shipping labels and relying on couriers. Our tools are open to any type of creator or business.
However, in this case, our Pay Links would be most beneficial for those within the music world. If you're a musician with tracks to sell, and you're not earning enough through streaming platforms, Pay Links could be for you. Equally, you might be a music artist who wants to keep one track off streaming stores and have it as an added bonus for those who purchase it.
By creating a Pay Link, you can attach your track within your URL. Your fans can head to your link, and purchase your music. They'll then be able to download it and start listening straight away. It's theirs to keep. You can also zip your music tracks together and sell an entire album if you want to. It's a great way of earning some extra money.
Audio preview within Pay Links
A brand-new feature introduced by PUSH – audio preview. It is exactly what it sounds like it is. Your audience get a sneak preview of your music. You as the artist get to attach the preview. Instead of adding your entire track, you can select a short clip and upload it. It's up to you to clip your music into a short preview of the song.
This preview will be able to be played by your fans. They can play it as many times as they like, but they will only ever be able to hear the short clip you have added. That is, unless they purchase your song. If they like what they hear, they can purchase your track and download it to keep. From there, they'll have access to the full song.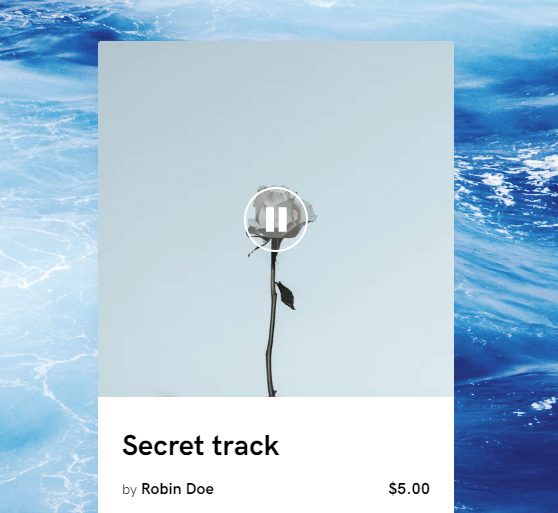 Your Pay Link will appear as it normally would. You'll have the chance to design your landing page before publishing it. Once it's live, anyone with your URL can access your Pay Link and audio preview. As you can see in the image above, they'll be able to click the play button and hear the music preview. They can pause and play as often as they want.
The play symbol won't affect the view of your Feature Image. It will be a simple play button placed on top of your image. You don't have to add an audio preview, but it will likely secure you more sales. After all, if someone is new to your music, how will they know you fit their taste? You can choose how long the preview is, so you don't have to give too much away.
How much does PUSH.fm cost?
PUSH.fm is free. We're a free marketing platform, offering you the tools you need to promote and sell your products, and/or content. Anyone can use PUSH and the products we offer. You don't have to be a musician. Equally, businesses of all size can use our free tools. From small businesses in the very early stages, to large corporate companies – everyone is welcome.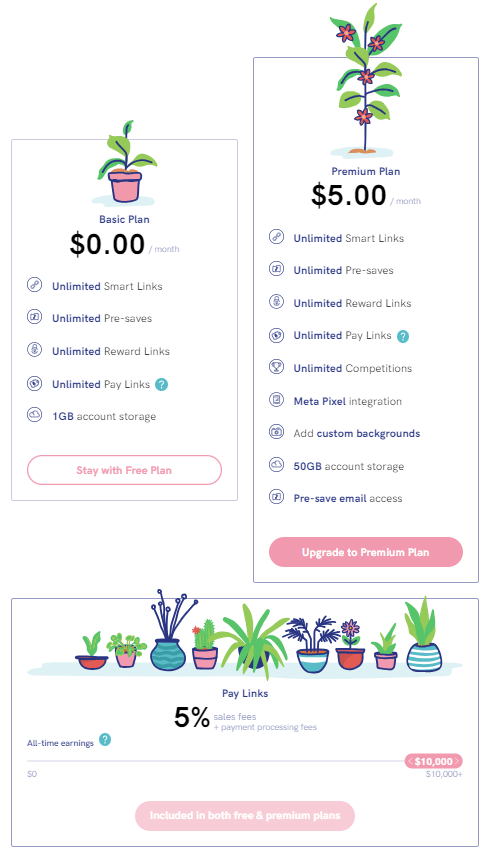 We do have a Premium tier which is just $5 a month. However, this doesn't include our Pay Links, they are in our free plan. Our Premium option includes extra bonus features like Custom Backgrounds and Competitions. You can upgrade and downgrade at any time that suits you. There is no contract to be tied into if you choose to upgrade.
Pay Links are free to create
To create a Pay Link, it won't cost you anything. The only time fees come in with Pay Links is when you start to earn money. These fees are related to costs that occur to us when we're processing payments. Card companies and PayPal all charge to transfer money from one place to another, and therefore we add these fees.

The fees are taken before the money reaches your account however, so you won't have to physically pay out of your pocket. You'll have a piggy bank within your account, and you can track how much you're earning there. When you're ready for a payout, you can request this, and we will ensure your earnings are sent to your connected bank account.
Try creating one for yourself. If you're a musician trying to reach new audiences, adding an audio preview is the way to go. They might hear a short clip of your track and want to hear more. Depending on the price set, you might find a lot of people will happily pay for it to listen to the rest of the track. They're free to create, you can't go wrong!

Updated with new pricing tier on 14th September 2023. No other information has been altered.