Try saying that 5 times, really fast… After your tongue is in a twist, you can relax knowing we'll now be accepting PayPal as another payment method. For all of you artists, creators, brands and businesses that want to be a part of what our Premium Plan has to offer – you'll now be able to subscribe with your PayPal information!
We've made a lot of changes over recent months. Our aim is to make PUSH the best service there is. We want all creators, small businesses, and artists to be able to market their products or service without having to spend a fortune. That's why we work hard to give as much as we can on both our free and Premium Plan.
Our Premium Plan now includes Facebook Pixel which can be added into your links. Offering our users more of a view over who is using their links and what their audience is like overall. We also offer a higher storage capacity for those who decide to upgrade their accounts. This isn't something we try to push (hope you enjoyed the pun). We give our free and Premium users the same level of service.
However, now, if you choose to upgrade, you have more choice than ever! You can now use PayPal to upgrade your account. You'll be able to select it as an option during the upgrade process. To change your account to Premium, you'll just need to head to the section on your homepage where you see the option to upgrade. We'll attached a GIF below showing where to find this.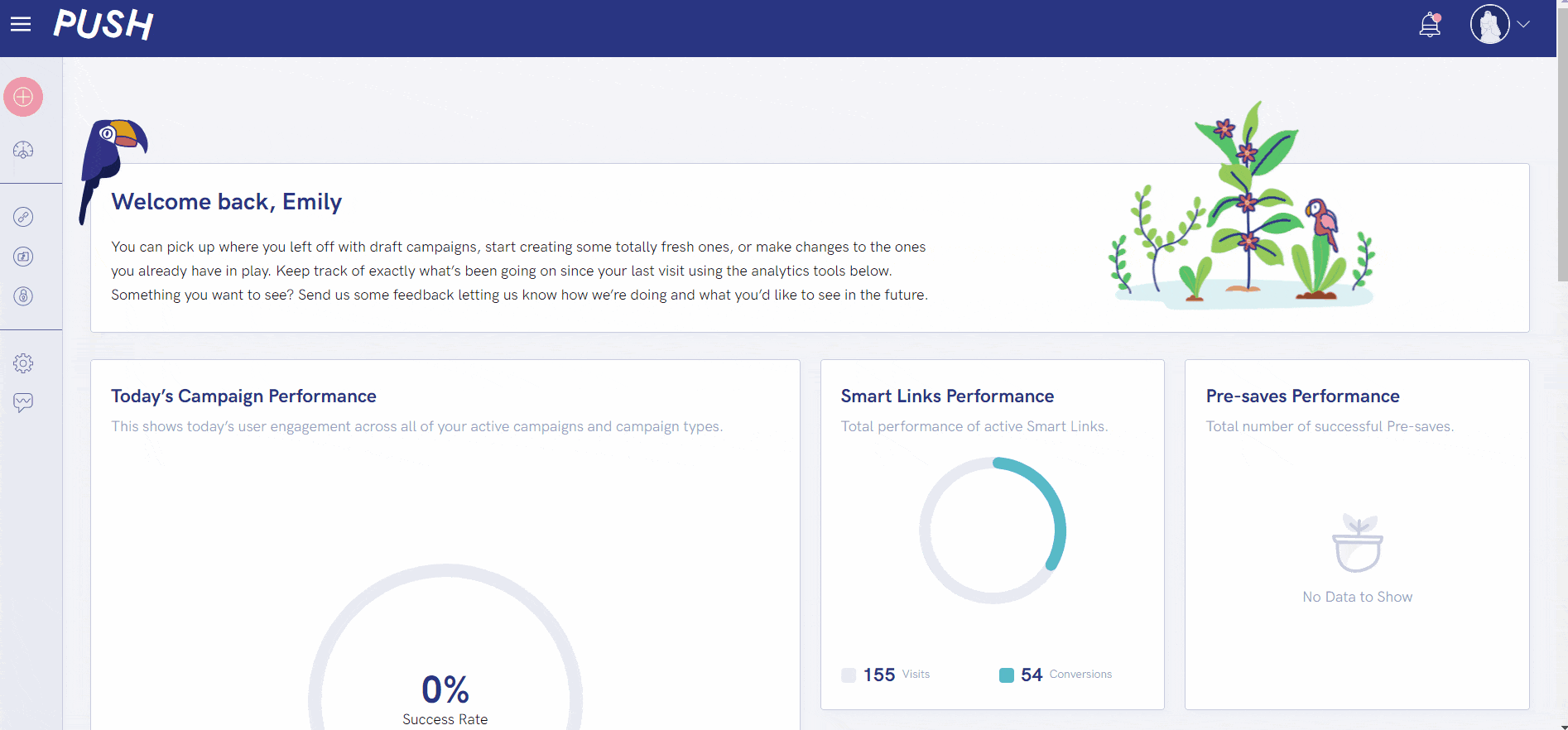 When you go through the process of upgrading, you will have two options. You can still upgrade as normal through your bank account. However, adding PayPal opens new doors for many users. PayPal is a safe way to transfer funds throughout multiple currencies. This could be a great option for those who want to upgrade, but don't want to use their normal bank card. Or, perhaps they aren't able to use that card for a number of reasons.
We're always wanting to make any changes we can that will make your experience with PUSH better. Updates are constantly being made, and we alter things as we go where we see fit. PUSH are always happy to receive feedback and suggestions. After all, our site really is designed for all the creatives that use it. So, it is only right that they have a say in what they see on our website. If you do have any concerns or ideas, please reach out to us at [email protected].