Smart links package up your content into a sharable, fully customisable, and tidy landing page. We've rounded up the best free smart link suppliers and what we love, and loath about their offerings.

PUSH offers a variety of marketing tools for independent musicians, content creators and brands. They currently offer 3 promotional tools with plenty more in the works.
They are also partnered with RouteNote, who offer free music distribution to the world's biggest streaming and download platforms.
Pros
✔ Extensive and generous customisation – add images, custom metadata, logos & button text
✔ Add custom links – no limit to which and what links you want to include
✔ Tailor your URL i.e. push.fm/fl/artistname
✔ Access to other free music marketing tools as standard
✔ Clean, tidy and accessible interface
Cons
❌ No retargeting pixels offered – feature is coming soon
❌ Free plan is limited to 30 active Fan Links – unlimited numbers of links unlocked with paid plan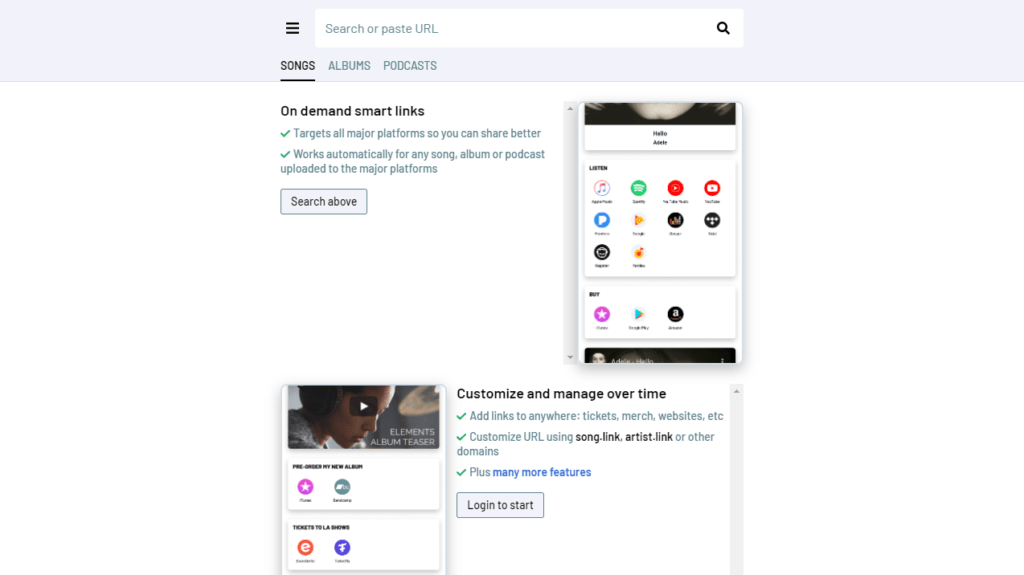 Odesli, formerly known as Songlink, offers smart links for musicians, labels and podcasters. They are unique in that they offer an option to create a smart link without needing to log in, however this option offers no customisation or insights.
Pros
✔ Supports all major platforms
✔ Ability to make a link without logging in
Cons
❌ Limited number of custom URLs – you can only add up to 3 custom stores
❌ Only 30 days of insights available
❌ Not the cleanest or coolest looking landing page
❌Can't customise link URL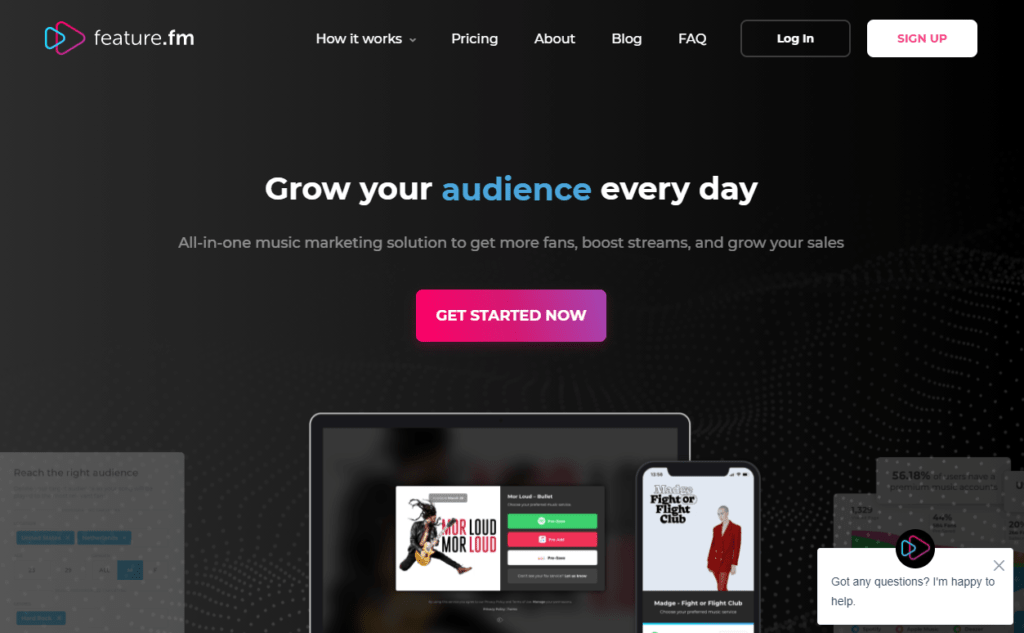 Feature.fm is a music marketing platform that offers a variety of promotional tools such as smart links, Pre-saves and email collection. However, a lot of these powerful features are only available to paying subscribers. Luckily, smart links are available on their free plan.
Pros
✔ Clean layout compared to other services
✔ Add/remove specific streaming and download stores
✔ Can include links to social media
Cons
❌ Can't add custom links – limited to pre-determined platforms
❌ No custom URL – you can't personalise your URL at all i.e. artistname.ffm.to
❌ Analytic time periods limited – only the last 7 days of insight data is supplied
❌ Managers or labels can't use free plan – if you represent an artist(s) you have to pay to build smart links
Linkfire is one of the bigger smart link suppliers, which they offer alongside Pre-save campaigns. However, their popularity doesn't correlate with the features offered in their rather limited free plan.
Pros
✔ Customise your link URL
✔ Can add/remove services – although only services from their list of supported platforms
Cons
❌ Can't add your own custom links i.e. no links to your websites or social media 🙁
❌ Limited insights – free plan only offers data for 200 visits per month per link
❌ Free plan contains adverts – you have to pay to remove them
❌ No customer support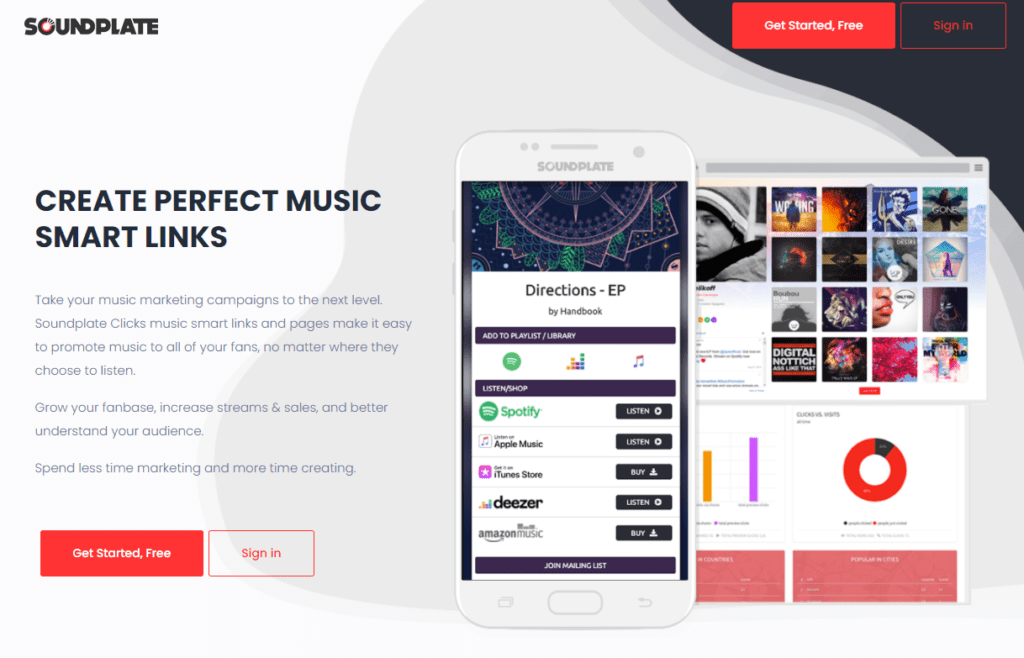 Soundplate Clicks is a smart link service created by Soundplate; a record label and music technology company. Soundplate offers a variety of smart link features however their free plan is arguably quite limited in comparison to other competitors.
Pros
✔ Clean interface – looks great and easy to navigate
✔ 'Add to Playlist' buttons
Cons
❌ Free plan only offers 2 smart links
❌ Basic insights
❌ No customisation options – personalisation only available on paid plans
❌ Retargeting pixels not available on free plan