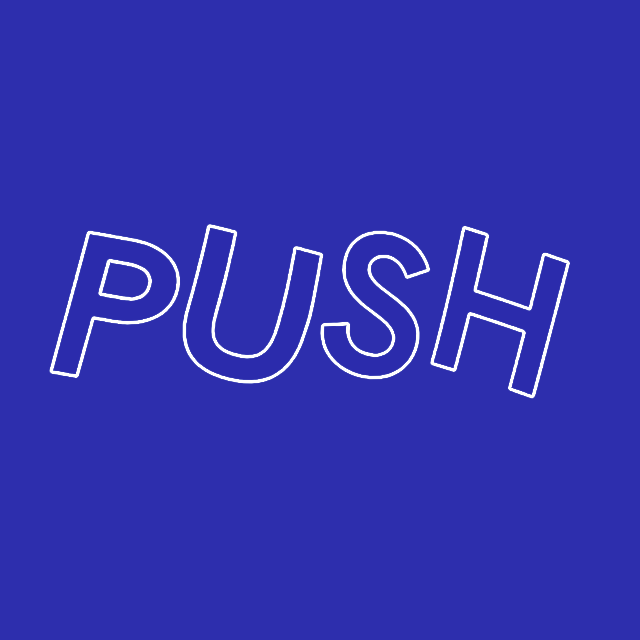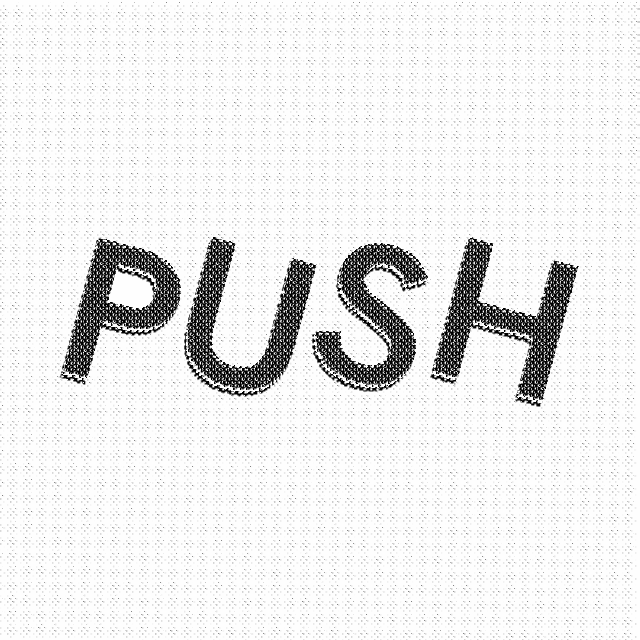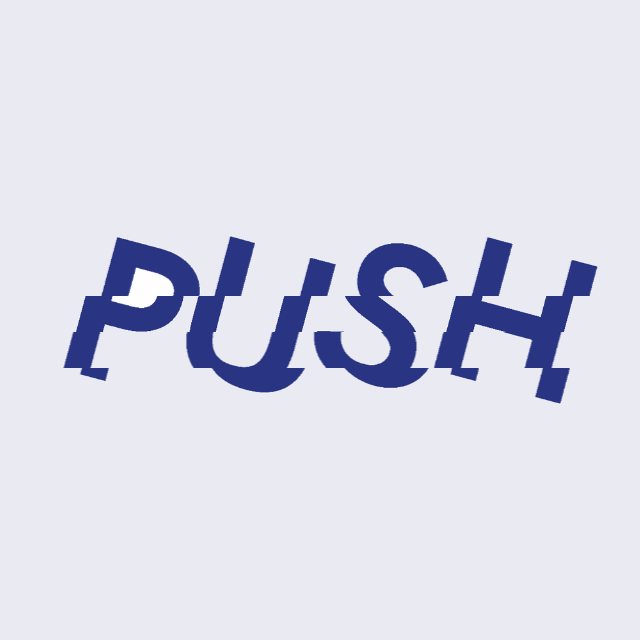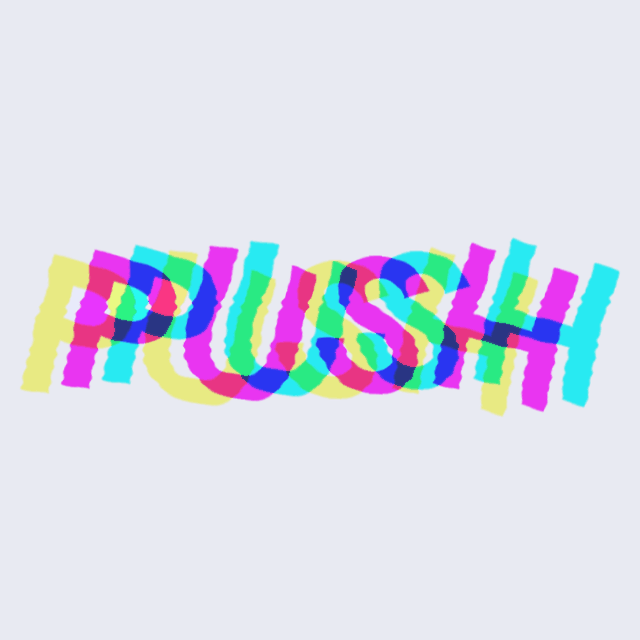 Original, eye-catching visual content is difficult to create. PhotoMosh allows you to turn your still images into beautiful, animated GIFs that hold your audience's attention.
Animated images and GIFs are perfect visuals for expressing your brand aesthetic. If pictures speak a thousand words, then moving GIFs will tell your brand story 10 times over. You don't need to carve out a budget for this either as PhotoMosh is free to use.
Supported files
PhotoMosh supports all the most common image file types, including JPG, PNG and SVG. The higher the quality the better; this keeps your GIFs looking professional and slick.
You can also choose to take photos from your webcam if you're just wanting to experiment or don't have any photos you want to use to hand.
FX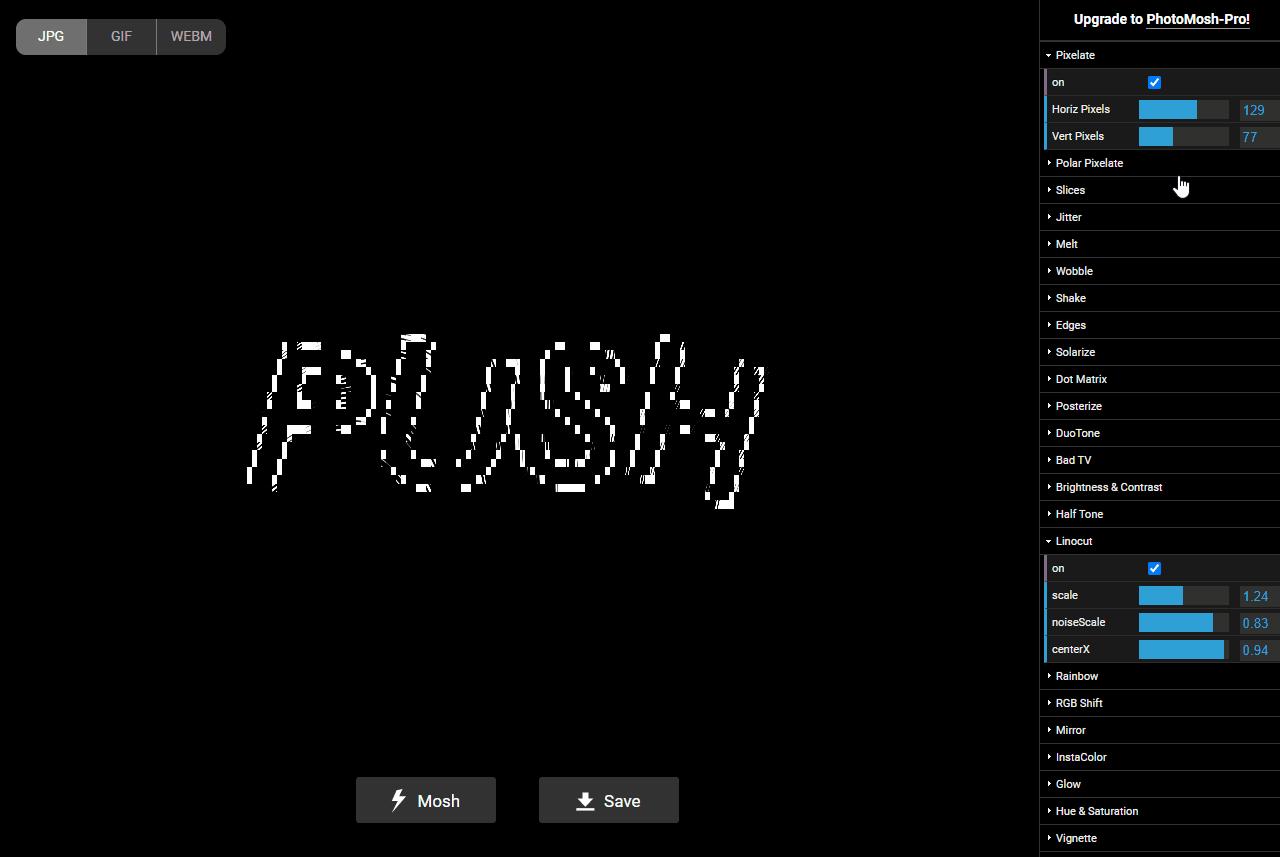 There is a monumental number of visual FX that you can pick and choose from, each with powerful changeable parameters. You don't have to choose just one FX either, you can apply multiple FX to your image until it's completely unrecognisable.
Saving options
The site allows you to export in either:
JPG – 2048 x 2048 px max size.
GIF – 640 x 640 px max size. 4 seconds max duration. 20 FPS.
WEBM – 1280 x 1280 px max size. 4 seconds max duration. 10 Mbps data rate.
You can easily turn WEBM files into video files using free online converters.
MOSH
Our favourite part of the site is the 'MOSH' button; this randomizes the FX and creates totally crazy results. Perfect if you're not sure what to go for, or if your goal is glitch-crazy.
Uses
Images that have been PhotoMoshed into GIFs (or still images if you prefer) are perfect for:
Using in your socials to promote a new release, product or launch.

Turning into a music visualiser using video-editing software.

Employing as your profile picture (if your preferred social platforms support GIFs)
What are you waiting for? Head over to PhotoMosh and get moshing!
If you want to find out more about PhotoMosh, including their paid app PhotoMosh Pro, head over to their help section.