Synchedin offers it's subscribers unlimited access to their huge catalogue of songs for only $4.99 a month. And, users never have to worry about monetizing issues or Content ID claims.
The sync-licensing site offers an affordable answer to content creators, brands and businesses requiring licensed music. Rather than paying per individual track used, a reoccurring monthly payment gives you unparalleled access to a huge variety of royalty-free tracks.
Royalty-free music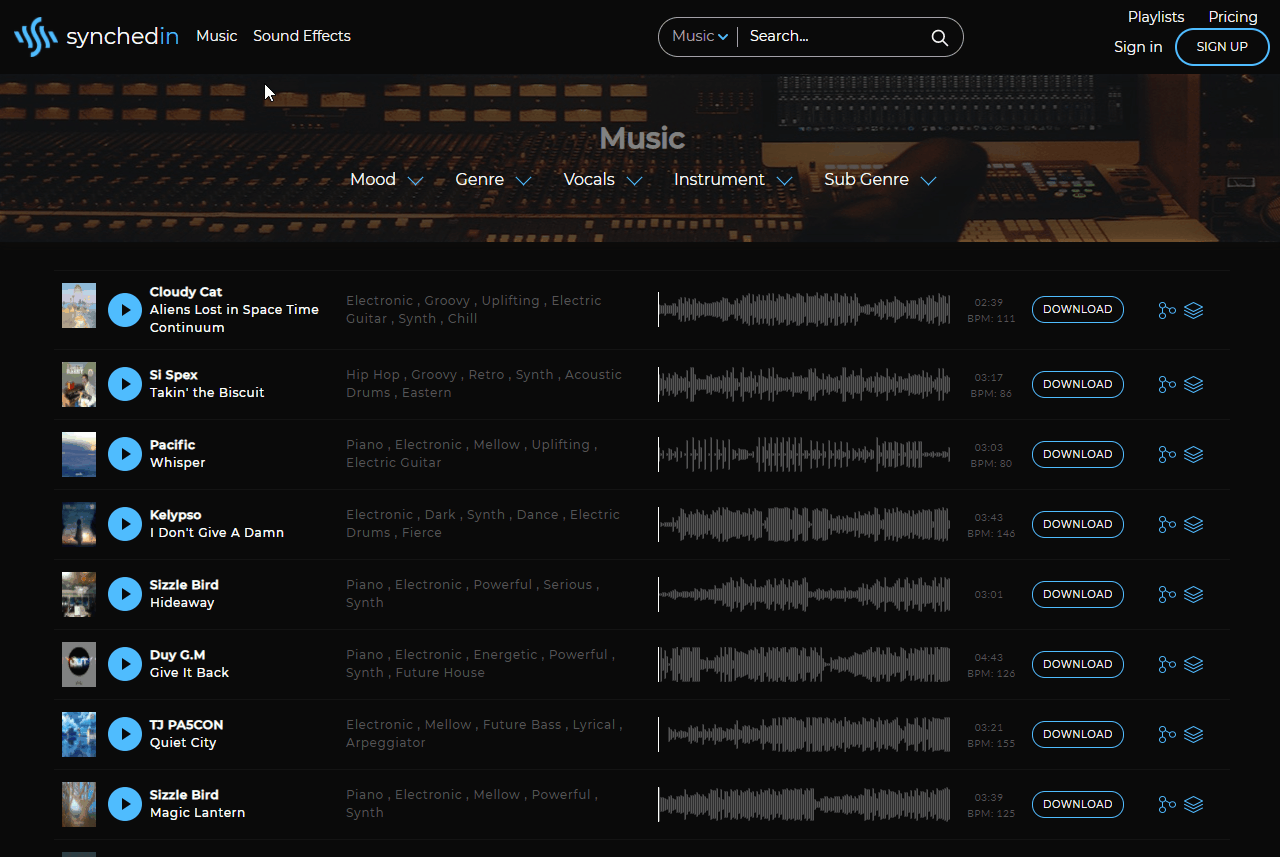 You can choose from thousands of tracks, with more and more being added everyday. There's no limit to genre either, from melodic EDM to loud, fuzzy rock, there'll be something to suit every project.
All tracks are categorised by track name, artist name, genre and sub genre, instruments, vocals and BPM meaning you can find what you want quickly and efficiently. You can also search via mood to help you match the vibe of your content and brand.
Sound effects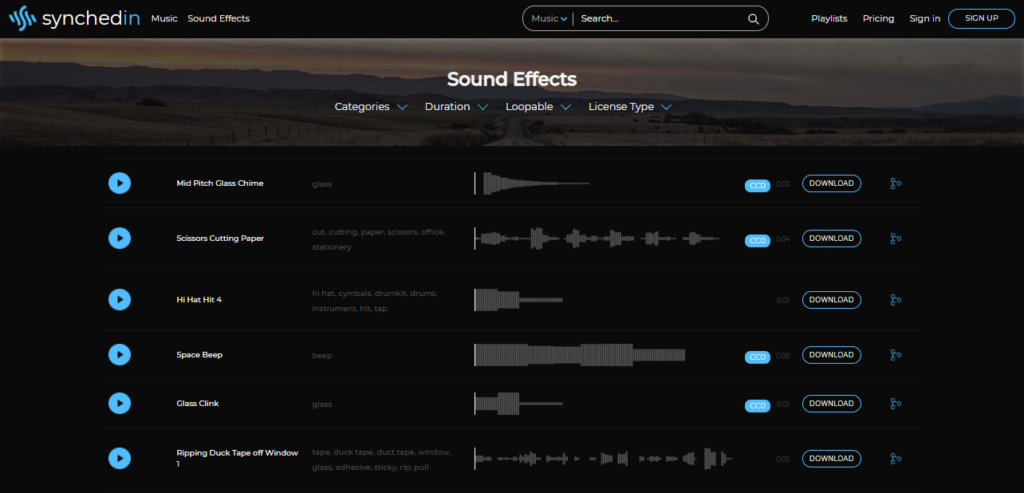 Synchedin also offers a separate subscription for unlimited sound effects, as well as some being accessible for free. This is perfect for content creators and video makers wanting to source affordable, high quality audio effects to use in their projects.
All sound effects are searchable by name, category, duration, license type and if they're loopable or not.
Claims & monetization
Synchedin are partnered with music distribution company RouteNote, any and all claims that occur can be cleared quickly and efficiently. Any claims can be disputed using Synchedin's License ID and the claims will be removed. This means users can focus on making the content their fans love, rather than dealing with lengthy claim dispute processes or issues.
Subscriptions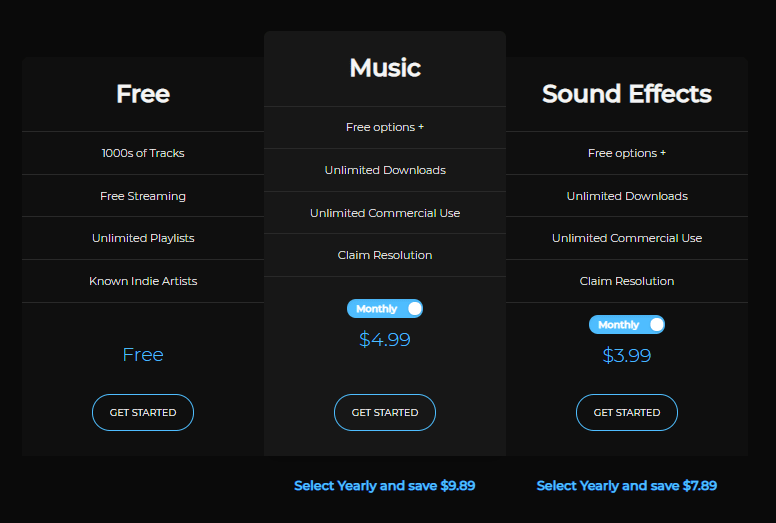 Synchedin offers either a monthly or yearly subscription, which you can view here. The ability to pay monthly means you can stay flexible with your subscription and cancel whenever you want. Or, if you're got the coins hanging around, buy a year subscription and save money in the process!
To get started, have a peruse or simply find out more, head to synchedin.com now.