Spotify have added a new play mode called Smart Shuffle with the aim to keep user experiences fresh. Filled with personalised recommendations that match the listener's vibe.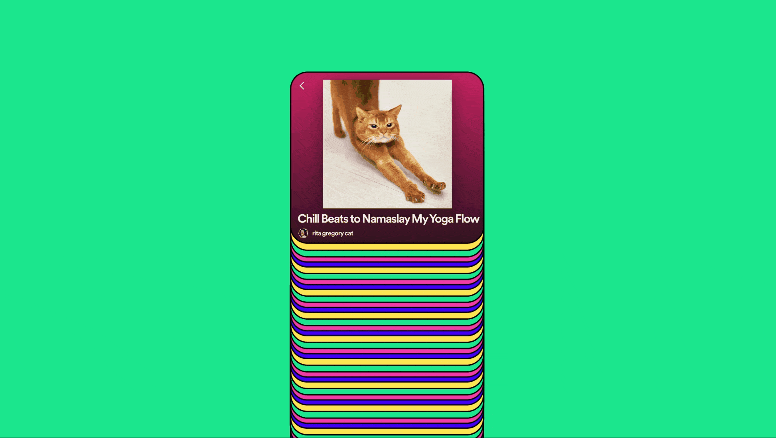 Spotify have said "Our users love creating playlists to reflect key moments in their lives or soundtrack moments that matter." Therefore, they decided to make some changes to their shuffle option within the platform. It's typical that once a listener finds a song or a set of tracks that capture how they're feeling, or a certain time in their life – they'll keep streaming it.
Typically, they'll place these tracks into a playlist and have the playlist on repeat. However, over time, they either get bored, or they move onto something new. Meaning the playlist is still there taking up space, but it isn't being used. Smart Shuffle was created to fit the listener's taste, but also mould with it as it changes.
Playlists will have a refresh of their own. Using the shuffle option, listeners will be able to activate the new changes. You'll instantly be able to hear new suggestions based upon your listening habits. It means you'll be in control over your Spotify choices. Every time you hit the Smart Shuffle button, you'll have a brand new refreshed mix of songs prepared for you.
The tracks recommended for you by Spotify will have a sparkle symbol next to them. When you have a playlist of 15 songs, Spotify will recommend one song for every three tracks you have. This means so much more choice, but also, the options are closely related to your preferences. Meaning, you're far more likely to find new songs through this method.
Smart Shuffle is now available on all iOS and Android devices, for those who are on the Premium version of the platform. Spotify are constantly trying to discover new ways to enhance the user experience. They appear to be paving the way for streaming stores at the moment. What are your thoughts?