Get your music heard by industry professionals with DropTrack. From global DJs, to record labels and radio stations. Upload your music, and watch it reach a whole new audience all based around your own goals.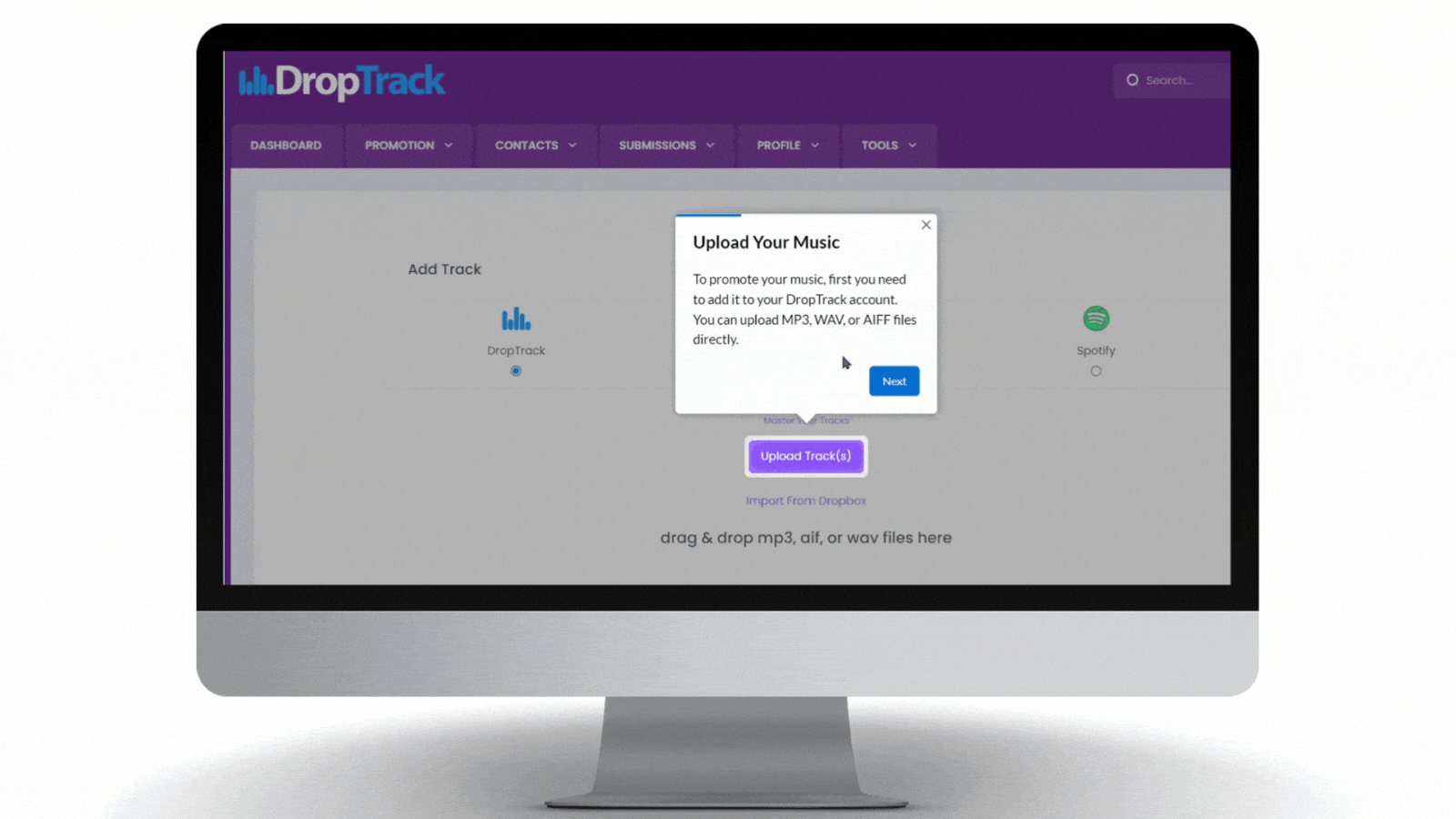 DropTrack is an online platform designed for getting your music heard. If you're an independent musician, you'll know just how hard it can be to be discovered by the right people. This is where DropTrack comes in. Their aim is to spread your content across multiple industry professionals. This could completely change the game, and get your music played across various platforms, all with minimal effort from you as an artist. They take the stress away from you.
What is DropTrack?
DropTrack is a paid service that aims to help independent musicians promote their tracks. They understand the struggles faced by those who are solo within the music world. It's hard to get your music heard by the right people? Who are the right people? Well, those who will help take your tracks to the next level. Industry professionals; well known DJs, playlist curators, record labels and radio stations.

The more places sharing your tracks, the larger your audience and artist name become. You'll be provided with real-time analytics and feedback for your music. This will help you discover where you might be going wrong, or what improvements you can make. Taking away the pressure of promoting your tracks single-handedly means you have more time to focus on the music itself. Plus, you have an industry known name behind you.
You'll have access to a whole toolset of sharing methods that will help you market your music online. You will need to set your goals, and then DropTrack can help you work towards them. Store your music on their website. This will make it easier to locate it all in one place. Upload your tracks using either DropTrack, SoundCloud or Spotify. From there, your tracks can be stored in your library.
How does DropTrack work?
It's super easy to sign up. Once you've created your account, you'll have 30 days of a free trial before you'll need to upgrade your account. This gives you a chance to get to know the platform and decide if it's for you, before being billed. Once you start being billed, it will cost you $29 a month, or $289 per year if you pay for the entire year upfront. With that option, you'll save $59 overall.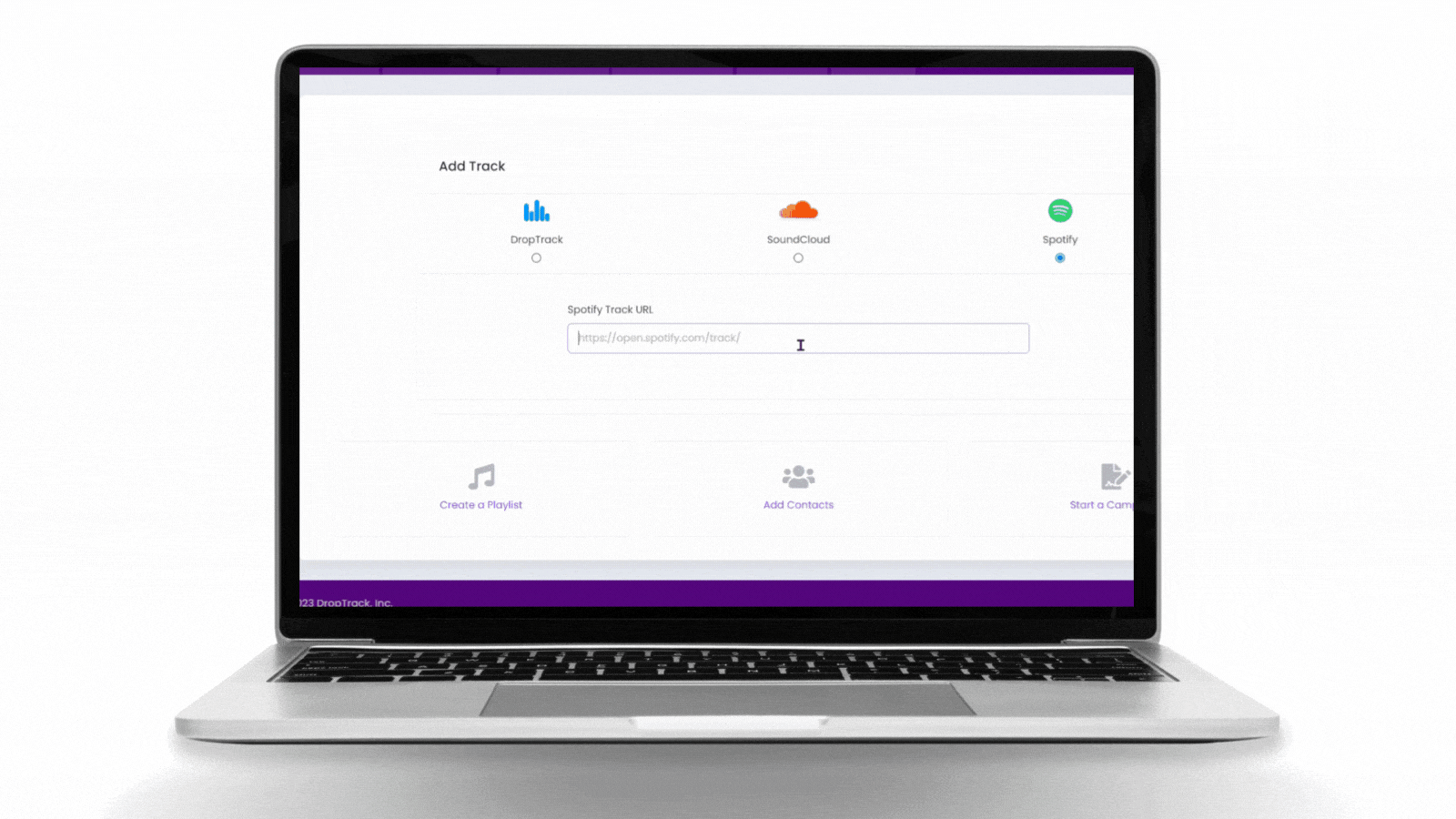 With an upgraded account you'll have unlimited uploads. This means you can continue uploading your music with no limitations. The same goes for your contacts, these are unlimited too. You'll be able to integrate your Dropbox, and your SoundCloud which will make it much easier for you to access your tracks without having to download them and reupload to DropTrack. Avoid any queues as your submissions will be sent to the top of the list.
Create campaigns in minutes
They even aim to respond to all emails within 3 hours. Meaning, you won't have to wait around to resolve any issues. You're able to create campaigns which will allow you to design an email to send across to as many individuals, brands, companies etc as you like. They provide templates for you to choose from and walk you through each step. With DropTrack there are many tools you can use to reach the right people.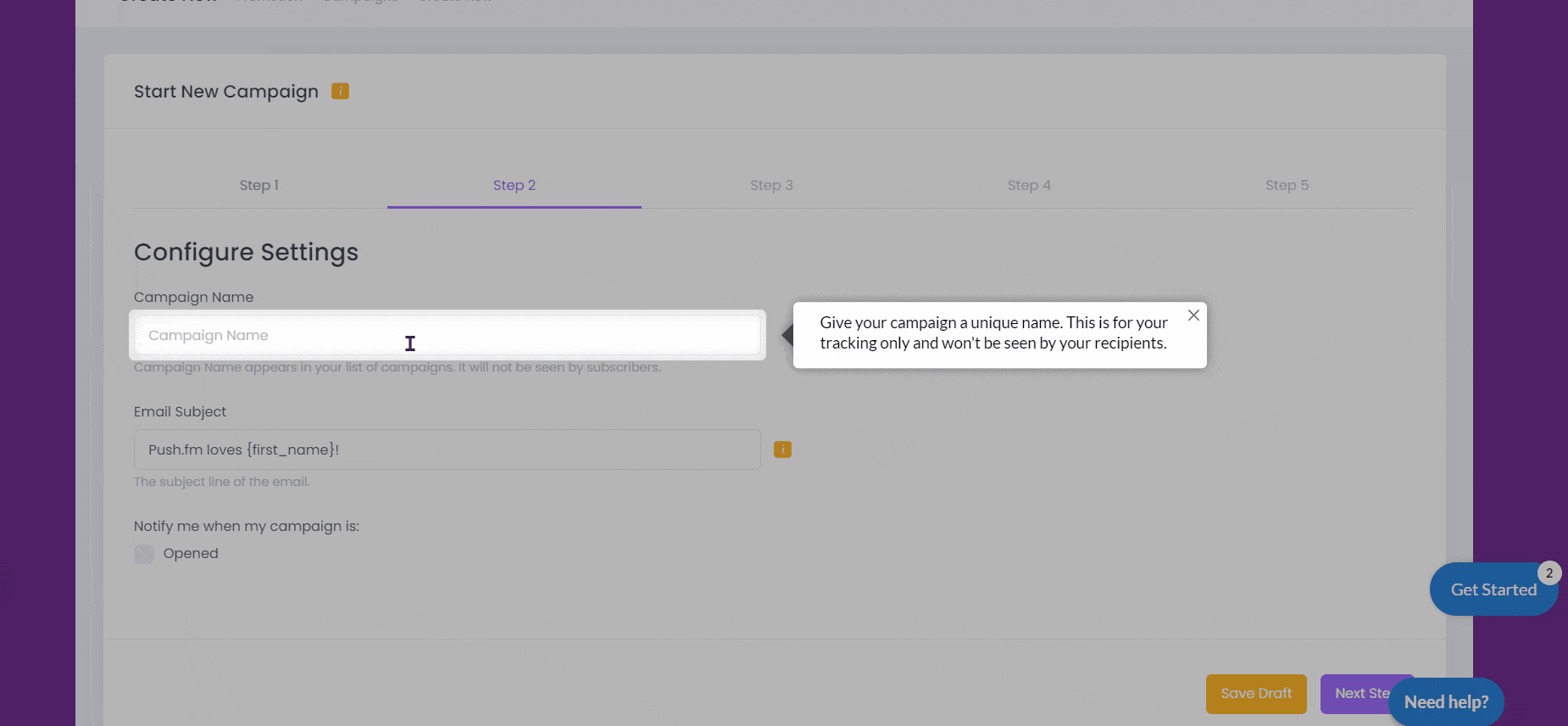 Keep track of those you have made submissions too through your DropTrack account. You can upload your current contacts and add to it as you make more. Then, any music you have submitted, you can store under your submissions section. It's a clear way to keep on top of your work. Your contacts will be able to download a copy of your work and this will allow them to find where you fit within their company.
DropTrack could make promoting your music much easier as it's all kept in one place. When it comes to reaching out to industry professionals, it's best to keep all communications together. That way, you can continue to refer back to your marketing tactics. Not only that, but you're approaching brands with a named company behind you. Sometimes this is exactly what you need because those higher up are more inclined to listen.