In 2021 Apple bought Primephonic and shortly after closed it down. Since then, they've been promising a standalone classical music app. It seems they've finally pulled through with their promise.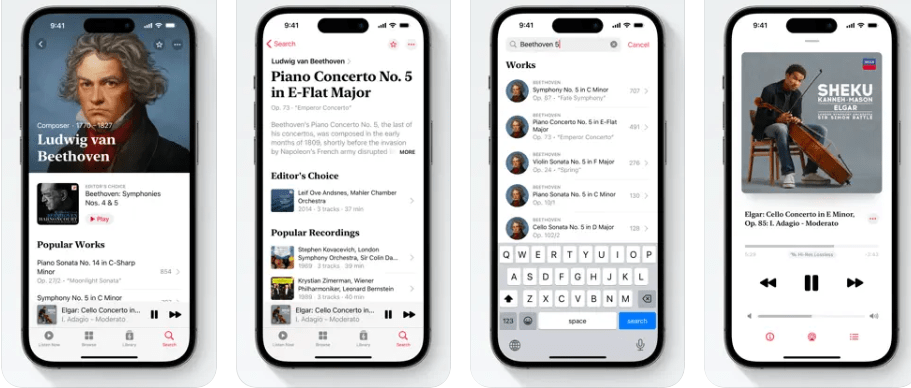 Apple have promised for a while that they'd deliver a classical service. This was going to be an app separate from the official Apple Music app. The idea came when Apple bought Primephonic and later shut it down. This was back in 2021, and we haven't really heard anything about it since. Until now.
The company have now announced that Apple Music Classical will be available on App Stores from March 28th 2023. Apple Music subscribers under the following plans will be able to access this for free: individual, student, family, or Apple One. However, those using the Apple Music Voice Plan won't be able to access the new app.

Devices able to access it are any smartphones running iOS 15.4 or later. Of course, with it being an Apple product, it won't be available on Android devices just yet. They have said it will be coming soon, however there is no indication as to when this will be. Apple have stated that music will be able to be streamed up to 192 kHz/24 bit high-resolution lossless audio.
It's also been said that there will be thousands of pieces of music available on the app. It makes sense with it being an app in its own rights that it has a lot to offer. Otherwise, they'd just add it as a feature to their current platform. Alongside the music, you'll be able to access composer biographies, descriptions of key works and guides that allow you to dive deeper.
The app itself will be similar to Apple Music in the way it's been designed. A lot of the software will be the same. However, the fonts within both apps will be different. This is possibly one of the key visual changes. Within the classical app there will be four buttons available; Listen Now, Browse, Library and Search.
Apple are so behind their new launch that they've allowed listeners to pre-order the app. This is quite unusual. Listeners will be able to pre-order Apple Music Classical through the App Store, and once the app launches, it will automatically download to their devices. This is providing you have Auto Update selected within your iPhone settings.