Spotify and FC Barcelona partnered up in 2022, and since then they seem to have become quite the pair. The Barcelona stadium was even renamed as Spotify Camp Nou due to the partnership. Now, they've taken things to the streaming platform.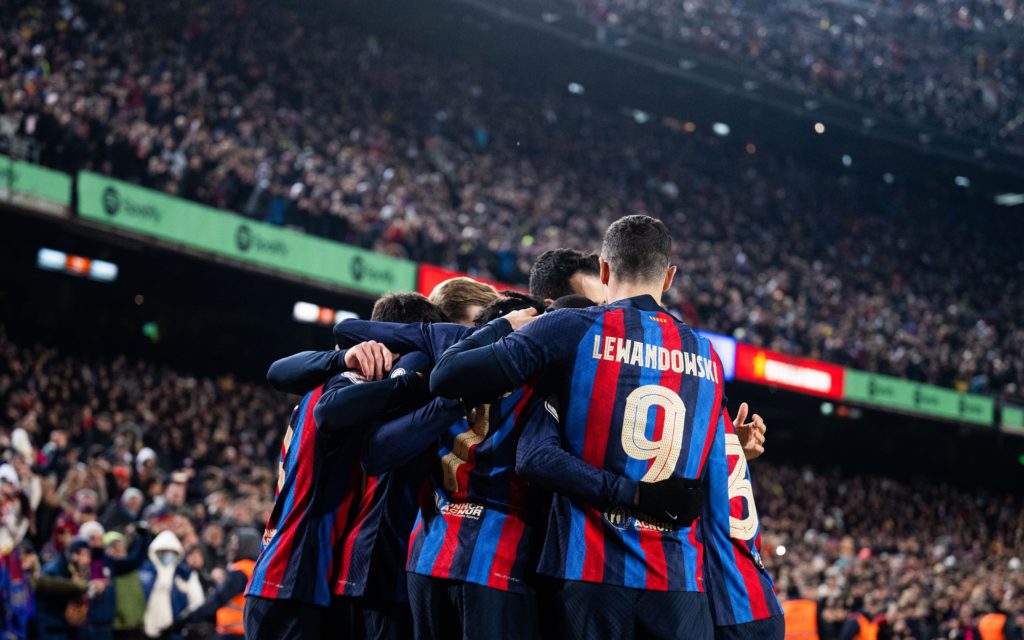 Spotify are creating a direct link between themselves and their partners at FC Barcelona. Their previous link has been advertising artists through the football stadium, along with half time shows displaying tracks and videos from various music artists.
However, now Spotify are bringing the partnership to their product. The platform will see various playlists based upon the love of the game. Fans will be able to tune into Matchday playlists from both the men's and the women's games.
"We can't wait for fans to immerse themselves in the music selections of the FC Barcelona players, kicking off with Pedri and Alexia. Music has always been a huge part of football culture and this next stage in our partnership is a fantastic way for fans to feel closer to the players through their track selections on matchday and beyond."

Marc Hazan, VP Partnerships, Spotify.
The selection of songs will be chosen based upon the player's choices. These songs will be ones that are said to motivate and inspire the teams before games. It will be interesting to see their song choice, and nice for fans to get this extra insight.
Playlists from Pedri and Alexia
Both Pedri and Alexia have created playlists containing songs they listen to ahead of matches. These playlists can be found on FC Barcelona's official Spotify page. The playlists will be labelled Barça Matchday by Pedri & Barça Femení Matchday by Alexia.
Pedri a player on the men's team has said "I'm really happy to take over the Matchday playlist and share my favourite tracks. Music is all around us as football players from training to the changing room before and after matches. I hope you enjoy my selections – Visca El Barça!"
Alexia who is the women's team captain went on to say "We are all so passionate about our music in the team, and I am proud to be the first Barça Femení player to curate the Matchday playlist. I hope fans will enjoy the music and feel what it's like to be among the players as we get pumped up for a match!"
This is the first time anyone has seen this kind of partnership. It's a way of connecting and inspiring listeners. Spotify users of all ages can get excited listening in to their favourite player's top tracks. It brings the fans closer to their idols.