Pre-saves are ever-growing in popularity, and they're perfect tools for increasing your chances of making it onto Spotify's editorial playlists.
❓
What are Pre-saves?
Essentially, Pre-saves are the digital equivalent of a pre-order.
💿 When you Pre-order a physical release, you'll receive your CD/vinyl/tape on release day so you can listen to it to your heart's content.
💻 When you Pre-save an upcoming digital release, it'll automatically be added to your library on release day, ready for you to stream and add to your playlists.
Spotify is one of a handful of stores that offer this Pre-save feature to it's users; PUSH currently offers Pre-saves on Spotify, Deezer and Apple Music.
🤔
Why do they increase your playlisting chances?
Pre-saves campaigns are invaluable for independent artists and labels. They drive streams, build momentum and guarantee engagement before the release has even gone live. A well-run Pre-save campaign will ensure your music performs well on release day; both in terms of streaming numbers and engagement (i.e. fans queueing, playlisting and savings songs).
Music that delivers a strong performance on release day shows Spotify that your release might be worth sharing with their users. And, in turn, will increase your chances of your music appearing in their editorial or algorithmic playlists.
🔧 How do I make a Spotify Pre-save?
You can make a Pre-save campaign totally free of charge on PUSH.fm. And, if you're a RouteNote user, you can make 5 active Pre-save campaigns without spending a penny.
Check out our step-by-step guide to making a Pre-save.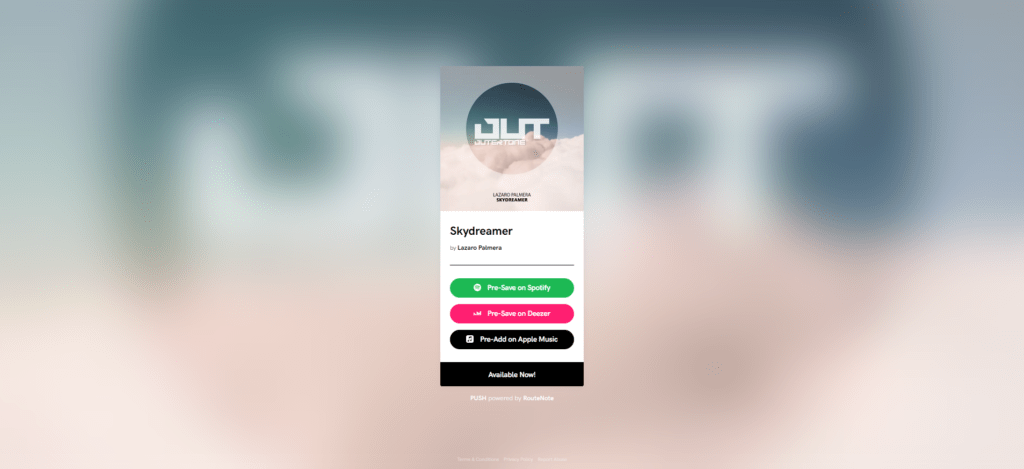 💐 How to run an effective Pre-save campaign
Obviously building a Pre-save won't guarantee success; you've got to make sure you share your campaign far and wide. The better you do this, the more Pre-saves you'll get and the higher your chances of appearing on those valuable playlists 😻.
Plan
Allow plenty of time to run your Pre-save campaign. Try and allow (at the very least) 4 weeks from when you send your release to your distributor, to release date. This allows for any delays associated with your music distributor, obtaining your Pre-save URLs and adequate time to run your campaign.
Share
Once you've made your Pre-save, share it on your socials! Remember, visuals perform amazingly well on socials so try and include a photo or video whenever sharing your Pre-save link.
Each and every time you post about your upcoming release, make sure you include your Pre-save link. This will ensure your campaign is seen by as many people as possible.
Incentivise
If you want to soup-up your campaign, you can create a Content Unlock and start rewarding anyone who Pre-saves your release. You can choose to offer either a secret message, or a downloadable file as an incentive. Check out how to create a Content Unlock here.
---
Free PUSH users can make 1 active Pre-save campaign for free. If you're a RouteNote, you can boost this number to 5 active Pre-save campaigns 🤯.
Head over to PUSH to get started creating, sharing and running your Pre-save campaign and moving closer to landing on Spotify playlists.