When people first click on your Twitter account, they'll be met with your bio. This is why it's important to ensure it represents you in the best light. What are you about, and what can you offer?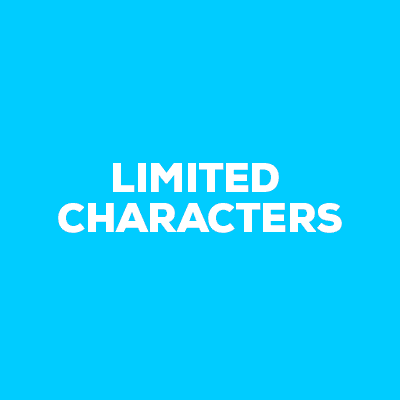 Twitter has a character limit of 160 for each bio. It sounds like a lot, but in reality it's only a few sentences. So, you need to keep all rambling short and sweet. A Twitter bio is the perfect place to set your tone of voice. Letting those who visit your profile know who you are, what you're about and how you approach your audience. It might give them an idea on whether to continue down your page, to read your tweets.
Within your Twitter bio, there are a few things you should look at including. This is relevant for anyone, not just certain accounts. If your account is just for fun, and nothing serious, perhaps you don't need to pay attention to all of these features. However, if you're either an individual representing themselves professionally, or a business – you should take note. It might depend on your tone of voice as to how many of these ideas you include, but here are our suggestions:
Name – either your full name, stage name or your brand's name
Location – this could be town/city or just simply the country you/your business are based in
Mission – your mission statement, or brand motto
Related accounts – perhaps you're a specific branch, from a particular country, but your brand has a master account
Website – include either a Bio Link or your direct website
Personal branding
You might be an individual that wants to create a personal account for your profession. No matter what your industry, you may decide you want to represent yourself through a serious, business-minded account. Perhaps you work for a corporate company or in a specific career but want to share your views and opinions on the current climate, economy, or just the field you work within. You'd therefore have a serious, to the point bio, rather than something humorous that you may share with friends.
Emojis
Use emojis to separate words/information you want to bullet point. It may make you seem more approachable and less serious
Current job title
Previous companies that are worth noting
Big achievements within your industry
Example @cluckmuckcook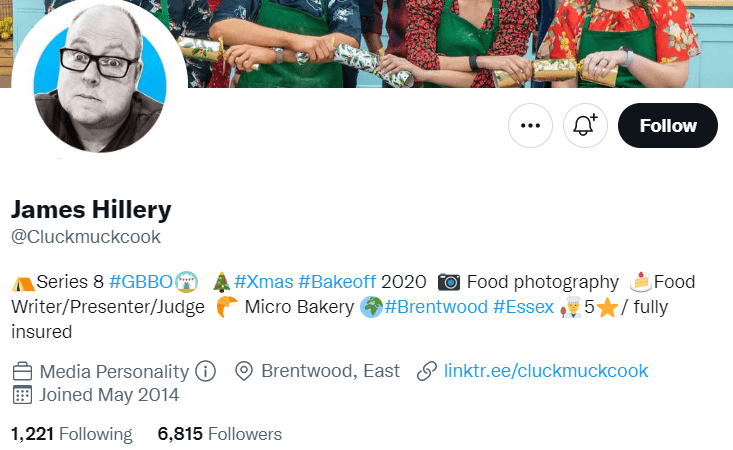 Spacing between sentences
Example @LaraJade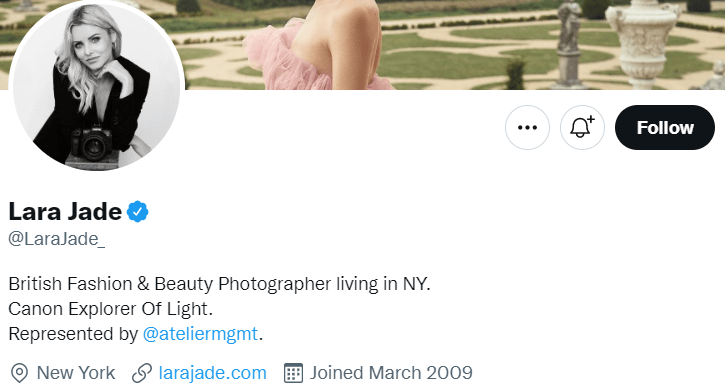 Businesses/brands
Businesses need to have a more professional approach than an individual can get away with. You can still show some personality through your tone of voice. However, you need to aim to remain unbiased towards variety categories such as; politics, religion, large world issues. Unless of course, this is what your business is about, in which case – go ahead! But, as a brand or business usually, you'll need to avoid being too opinionated. Otherwise, you may put off potential clients simply because you're offending their beliefs.
Motto or tagline
Brand motto – show what you're about and what your values are
Hashtags – start some brand hashtags you can share in your tweets
Website
Example @biobean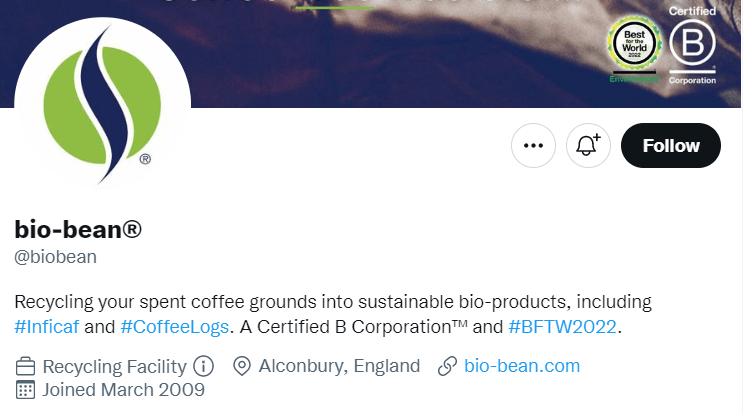 Customer support
Brand motto/statement
Offering of support
Contact details
Opening hours
Website
Example @AldiUK