Spotify are making changes to the way we see our feed. The new layout will have a Music section separate from a podcasts section. This will make it easier to jump back in to the playlists you've recently been listening to without getting the various products muddled.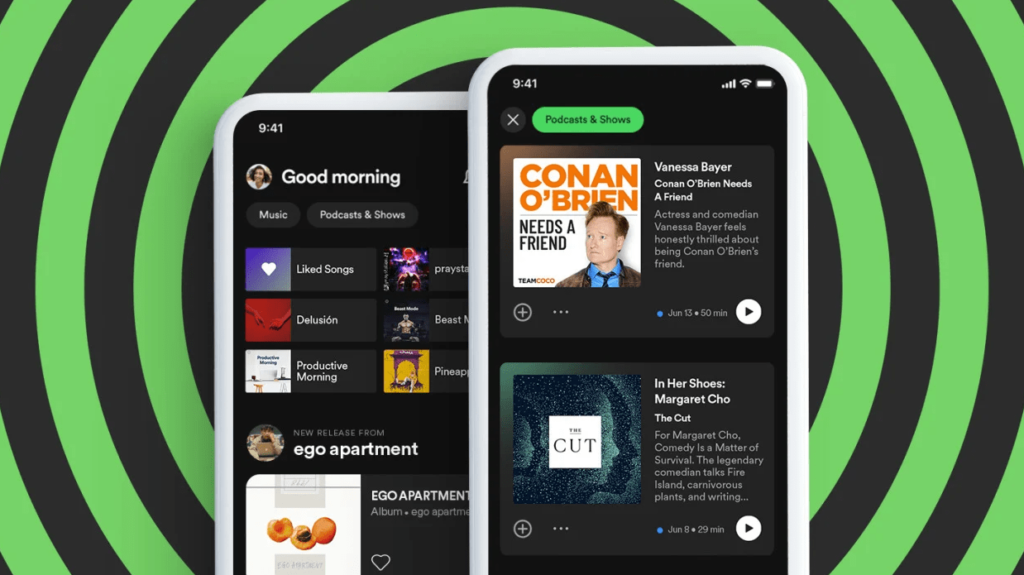 The Spotify home page is about to change. Instead of everything being in one place, you'll now find a Music section separate from a Podcast & Shows area. The idea is that it will be easier to locate what you're looking for. Currently, when searching for the next playlist you want to try, you also have podcasts appearing.
They want to split the two which seems like a great idea. If you're someone who likes listening to both of these categories, it can be annoying returning to the app to try and locate that playlist you loved. Only to find it's been knocked out of the recently listened to section because you went on a Podcast spree.
Having two different areas within the app means you'll be able to jump straight back into whatever you're feeling that day. There will be two tabs in the top-left corner of your homepage. You'll see one labelled Music and the other called Podcasts & Shows. The feeds will place everything relevant into its own category. Hopefully making the user experience even better.
Now you'll be able to have playlists and songs suggested based upon your music preference. This is without having various episodes suggested in the same area. If you're looking for podcasts, you can head over to that section and take a look at Spotify's suggestions for you there. It will take your tastes into account without merging the two. Currently, this has been updated on Androids and soon iOS users will also be able to see these changes.