Being an independent artist comes with its own set of challenges, but distributing your music shouldn't be one. Despite the music industry being an expensive place to be, not all distribution companies charge the earth. We're going to dive into the best companies for all budgets.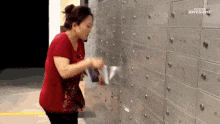 RouteNote
RouteNote is a distribution company that offers artists the opportunity to release their music for free. They have two different pricing tiers. Their free version, allows users to take home 85% of their revenue, and RouteNote will keep 15%. Alternatively, they have a paid tier which costs $9.99 for storage costs per year, and then you pay different prices depending on your release amount. Both of these tiers offer independent artists the chance to get their music live on stores regardless of their budget. You can switch between the pricing plans if one suits you more at one time than it does another.
Would we recommend RouteNote? Yes, we certainly would. Their team is great, and they work with a huge amount of stores. It's a platform for both beginners and experienced artists. They make streaming stores accessible for everyone. Their interface is easy to use, so you can sign up and just get started with no hassle. Having a platform that allows you to upload content for free is extremely beneficial. Another big tick for RouteNote is they allow you to update your artist pages within the stores. They can guide you through changing your artist image and adding a description for all platforms.
Label Worx
Label Worx is a slightly different distribution company. They specialise in dance music, working with labels like DIRTYBIRD, NONSTOP and Bambossa. Having a certain niche means they could stand out to certain musicians. If you're interested in releasing that type of content, you might find they're what you're looking for. It's a great option for independent artists who know they won't stray from their set genre. Being in a set niche, they're likely to have lots of relevant contacts and information to help artists in this genre grow and succeed.
Along with this, they offer extras on top of distribution. They have mixing and mastering services, along with royalty accounting. So, if you're someone who could need help with these things, they could be perfect for you. LabelWorx isn't free. In fact, one of the reasons their company didn't stand out to us is because they do not make their costs obvious. You cannot easily find a pricing tier or an estimate of cost. Instead, it seems they take commission, but how much is based upon how much revenue you earn.
Landr
Landr are known for mastering. They originally were a professional mastering company only, and later moved into distribution. Now, if you're a customer with them, you can release tracks to multiple popular streaming stores. This could be a great company for an independent artist who needs help mastering also. Two in one essentially. Their aim is to help artists start their career, so it seems they are more likely to be suitable for beginners. This is because they want musicians to be able to focus on the creation of their tracks, rather than the distributing element.
They don't however offer a free option. Which, for many beginner artists could be an issue. While their prices could be considered competitive, not having a free version does mean independent artists will have to find the money from somewhere. It would be great if they had an option to pay through your revenue, because that way, you pay once you start earning and not before. If you want to pay monthly, without any commitment, meaning you can cancel at any stage – then you'll be paying £18/mo. If you want to pay monthly but be in a 12-month contract, it will cost £11.25/mo and if you want to pay upfront for the year, it's £108 which works out as £9/mo.
These are just three of the many distribution companies out there. While there are many others, when it comes to independent artists, you want a company to have your best interests at heart. Sometimes, larger companies offering huge payment plans can be off-putting because you're not getting more for your money. They're equally distributing your content to music platforms without any extra marketing or promotional material, and yet they're charging a fortune. As an independent artist, you need to try and keep the costs down before you really start making revenue.