The TikTok shop is thriving. Everyone's using it to buy and sell. Products are being sold at reduced prices for new users and there are products from every category imaginable. It's a great place to start pitching your products.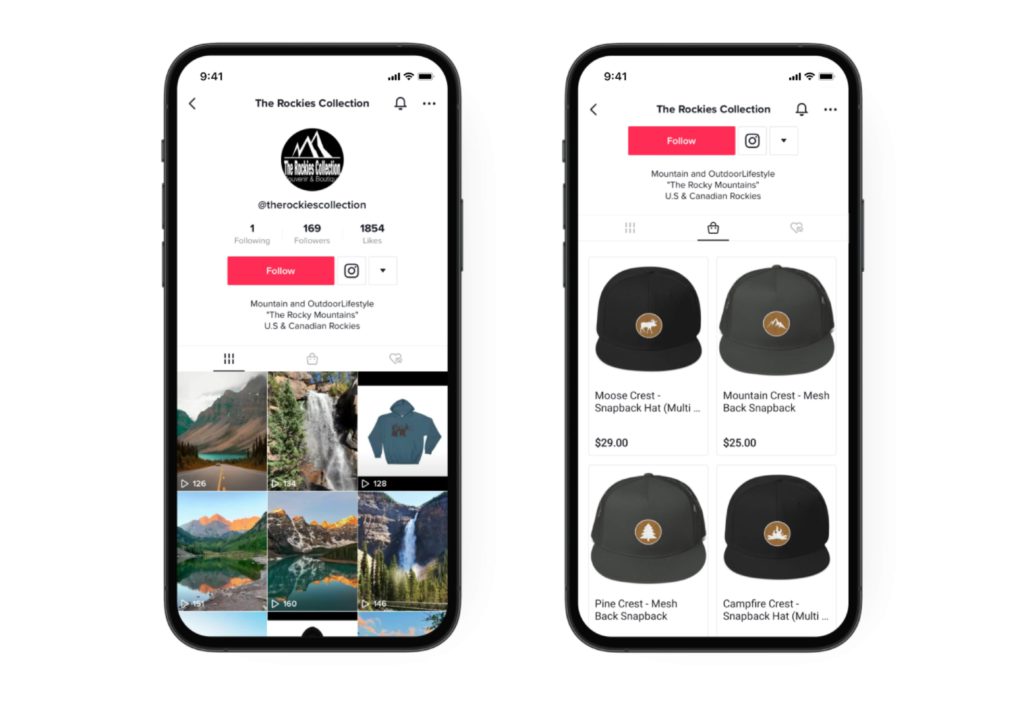 In August 2021 TikTok introduced a shopping feature to the platform. Before this, selling was a little more organic. Creators weren't paid by companies to advertise their products with direct links to purchase. Instead, they'd recommend products they were enjoying, and their viewers would head out to the shop to buy them. Now, creatives are doing live after live tagging each product as they go. Viewers are able to add the products to their basket along the way. However, now TikTok have joined up with Shopify to introduce TikTok Shopping.
A TikTok shop is simply a feature within the app that allows brands and creators to advertise and sell products directly. All sellers can promote and sell their products through videos and lives. They also have the option of collabing with other TikTok stars to get their products featured on their account. Linking up with the right people could bring in a huge amount of sales to your store. If you have viral TikTok creators promoting your products with links to buy, you'll be far more likely to sell.
Who can use the TikTok shops?
Sellers
Creators
Partners
Affiliates
To sell you must be located within the UK, Chinese mainland, Hong Kong or Indonesia. This must be proved with a phone number linking back to that region, or a certificate showing your company is registered there.
As a creator you will need to have; 1,000+ followers, 50+ video views in the last 28 days, be 18 years old, have posted a video within the last 28 days.
Being a partner means you must have a business registered in one of the following countries; China, Indonesia, Italy, Malaysia, Philippines, Singapore, Thailand, Turkey, UK or Vietnam.
An affiliate needs to be a registered TikTok shop selling from the following; UK, China, Indonesia, Malaysia, Thailand, Vietnam, Philippines or Singapore.
How to set up your own TikTok shop
As a seller wanting to set up a TikTok shop, you need to head here to sign up. Once you've uploaded any necessary documents, you can move on to uploading your products. This is where you'll input any required information about what you're selling. It can be altered at any time, so, if you run out of a product, you can take it off your store. Then link your bank account, which is the most important part, of course. From here you're ready to go!
Any promotions you want to run can be dealt with via the Seller Center. This will allow you to do flash sales or discounts to draw people in. If you have exciting partnerships you want to set up, this can be accessed via this tab too. Viewers can buy from your store without even leaving your video. Live streams are more popular than ever, so they're the perfect place to put in links to your products. By either going live yourself, or, getting creators who do to promote your products, you're far more likely to get sales.
Viewers can click on the product while watching your video and complete the purchase without being directed elsewhere. You can promote multiple products within one video. For example, a lot of beauty gurus will apply their makeup during a live video and within that video products will continue to pop up, depending on who they're partnered with. This is a chance to get multiple items featured under one creator's content. Viewers can easily be persuaded, if their favourite creators are using it, they want to.