VEED is an online platform that allows you to edit your video footage for free. Using a range of tools, you can alter your video clips to create exciting new content. Create videos fit for YouTube and add subtitles in. Or, make yourself a shiny new promo video.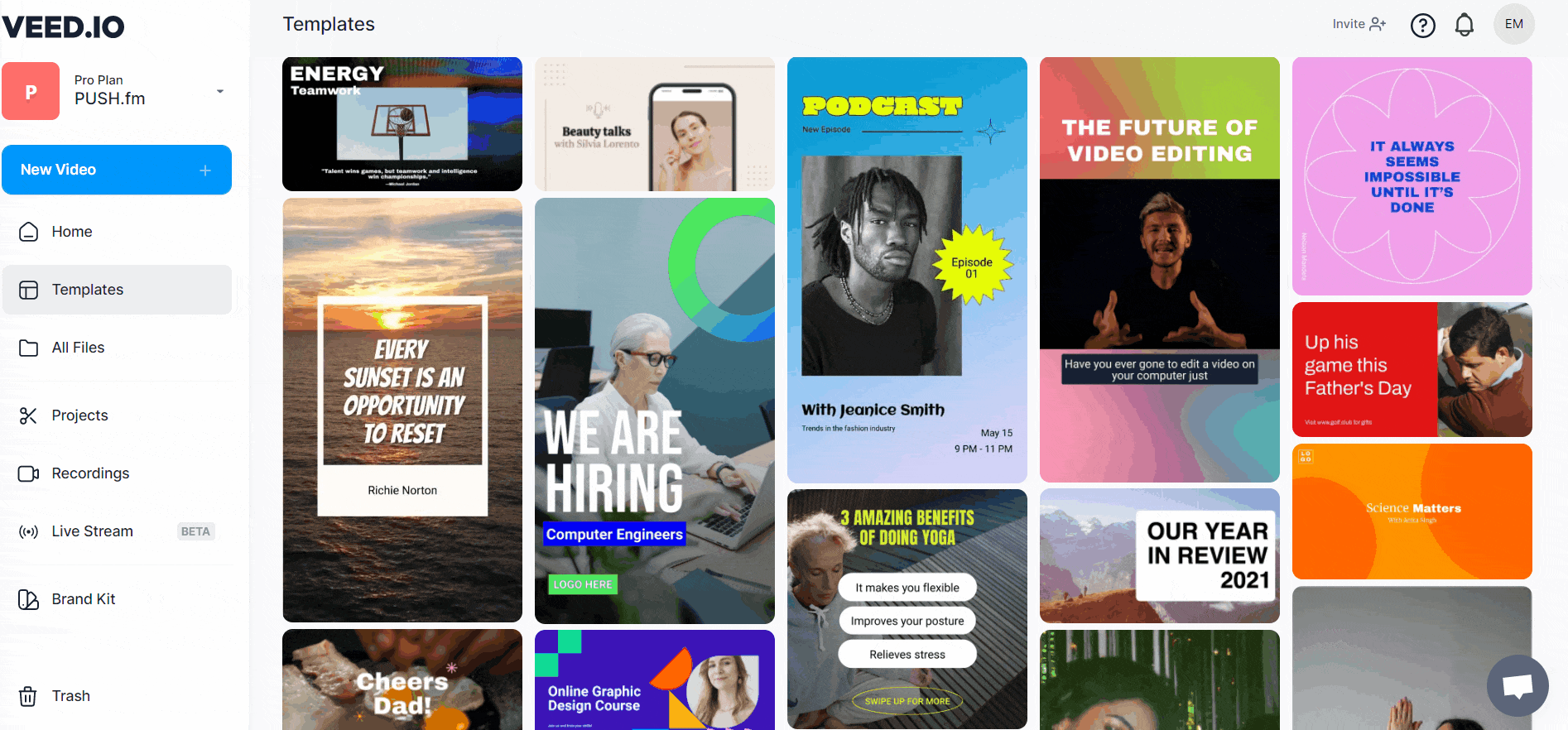 What is VEED?
VEED is an online platform designed for creatives to edit their videos. When you look on various search engines you will see endless photo editing software products, but there isn't always as much option for moving image. The digital world is favouring moving image. Video is more important than ever. It captures life in a way that still images can't. You can learn more about a person through a couple of seconds of footage than you could in several stills. By using VEED you can edit your videos to create something unique.
You can change up your videos and create something new from scratch. Or, you can use one of their endless templates to design content. VEED is perfect for everyone. YouTubers can access it to polish up their latest content. They have the ability to add in subtitles, sound, and effects. Meaning they can have a professional channel without having the hefty price tag a lot of companies charge. It opens up doors to new creatives that otherwise wouldn't be able to access editing software. Content creators should take note too, because this platform is perfect for them.
If you're needing to create exciting and engaging videos for your social media accounts, you can do so with VEED. Choose a template and add your own video to it. Within minutes, you'll have something worthy of being shared online. You can create videos to suit all formats. So, whether you're trying something new on Instagram, or want new content for Twitter, you can have both. VEED doesn't limit your choices. Having creator block is a thing of the past because there are so many templates to look at. Even if you want to create your own content, you can be inspired by the template options.
Various ways I can use VEED
As mentioned before VEED can suit anyone from any background. How you use the platform is completely up to you. With VEED you won't need any other video editing software because it's a one-stop shop. From beginners to those who are more advanced, VEED has options for every skill level. They even talk you through various steps via their blog so be sure to take a look at that before you get started. Below are a few creators that will benefit from using the platform
Influencers
Choosing a template from the extensive list, you can create something exciting for your followers. Perhaps you've been paid by a company or client to advertise a product. Record yourself using it, and upload it to one of the many templates. Before you know it, you've created an insta worthy video in minutes. If you want to create something yourself, ensure your canvas is set to Instagram's format.
YouTubers
Take your bulky raw video and clip it down to make it fit for YouTube. Remove those bloopers, or parts that didn't quite go to plan. Change up your content by adding in transitions or effects. You can easily create a professional style video. Why not even create your intro through VEED? Then, you can add that into any of your future content as it will save to your projects on the platform. There's even an option to add subtitles, so everyone can enjoy your videos.
Livestreamers
A feature that is currently in Beta is an option to livestream. Make your live content just as powerful as other videos you've created by learning how before you get going. VEED have created a tutorial on how to livestream which could benefit anyone wanting to give it a go. Even those who have gone live before. It's always a good idea to keep expanding your knowledge.
Music artists
Create your music videos through VEED. Upload your sound and your recorded footage and clip your content to create something YouTube worthy. Beginner artists have enough costs mounting up without having to pay someone to create them a shiny music video. Instead, make it yourself by using an online platform that has everything you need. You can create a music video and a lyric video through one profile.
How much does VEED cost?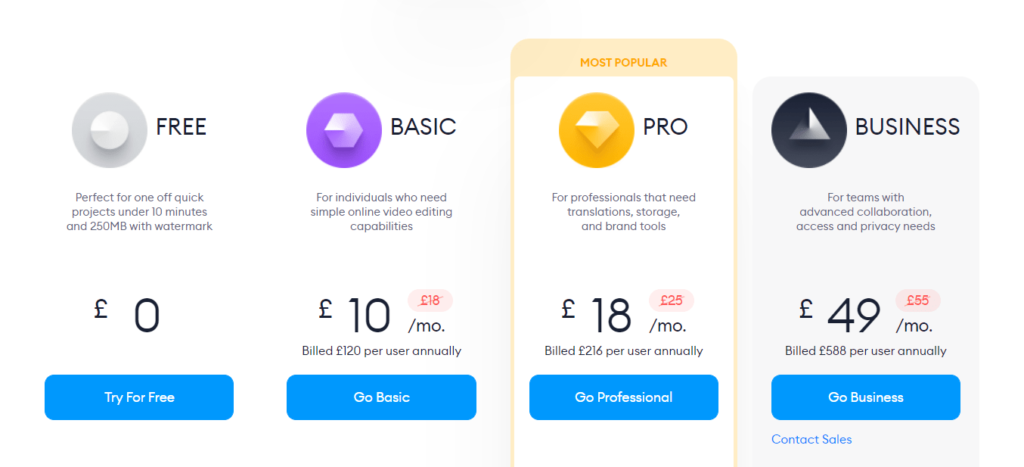 There are multiple options for VEED depending on what you need and what your budget is. As with anything we always recommend starting with the free version and then progressing from there. When you begin to grow, you might find your budget allows for upgrades. This is when you'll be able to start accessing more features. You'll step up from using the platform every once in a while, to using it daily to create content. The more you upgrade, the more storage you'll be able to access. Meaning, you'll never have to delete projects to start new ones. If you're enjoying the platform, it's certainly worth upgrading.
Free
Watermark
Video Export Length – 10 mins
Upload File Size – 250MB
Projects – Unlimited
Storage – 2GB
Downloads – Unlimited
Export Quality – 720p
Text Animations – Limited
Stock Audio – Limited
Stock Video – Limited
Templates – Limited
Clean Audio
Support – None
Auto Subtitles – Up to 30 min/mo
Pro
Video Export Length – 2 hours
Upload File Size – Unlimited
Projects – Unlimited
Storage – 100GB
Downloads – Unlimited
Export Quality – 4k
Text Animations – Unlimited
Stock Audio – Unlimited
Stock Video – Unlimited
Templates – Unlimited
Clean Audio
Support – Chat
Auto Subtitles – Up to 1,440 min/yr
Sign up for VEED's video editor to try it out!