Custom Links, what are they? They're not an obvious one like Fan Links or Podcast Links. Instead, they leave you to make the decisions. But, the short answer is, you can use Custom Links for anything. They're a blank canvas for you to decide. Portfolio, recipes, even real estate? The list is endless.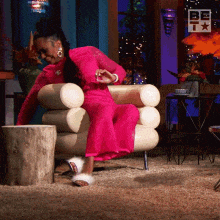 1. A digital CV
Perhaps you want to express your interest in a job. However, you want to do it in a way that will make you stand out. Maybe the job requirements request you have experience in a certain field, and you want to show yourself in action. You might have completed projects before related to this task and have photographic evidence.
This could just be one of the links added under your URL. Another might be links to references. Finally, you might include a digital link to your CV. That way the company will be able to see all of your talents, along with your relevant experience. It will make you stand out from all other candidates because they will remember you as the one that had a shiny link showcasing their talents. Especially if it's a job that involves technology.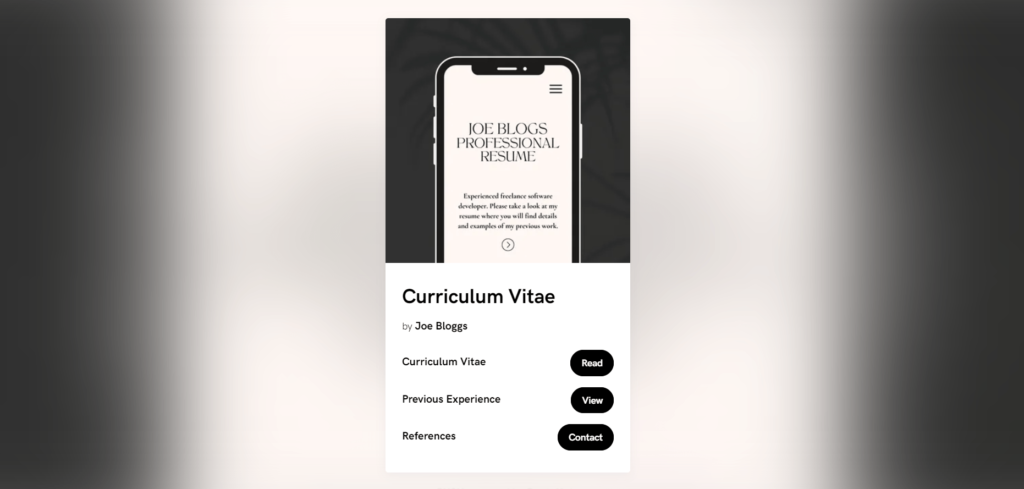 2. Showcasing apps
Developing an app is a huge achievement, but then you've got to get people downloading it. The more people downloading, the more your app will spread, right? Or, maybe it's a case of needing to spread the word about an app you're keen on. Whatever the reason, a Custom Link is the perfect way of tying in all your links into one. You could provide your audience with multiple links to places they can download your app.
You might want to provide an IOS and an Android link within one URL. Perhaps you have a trailer of the game or a video of someone playing it. Why not add a link to that? Then people can see an example of the game before they decide to download it. It might not even be a game, our example below shows a food delivery app. Again this is something you could be able to download on multiple devices, so why not put each option under one customised URL? Even throw in the menu as a link, or a link to your social media accounts showing your reviews.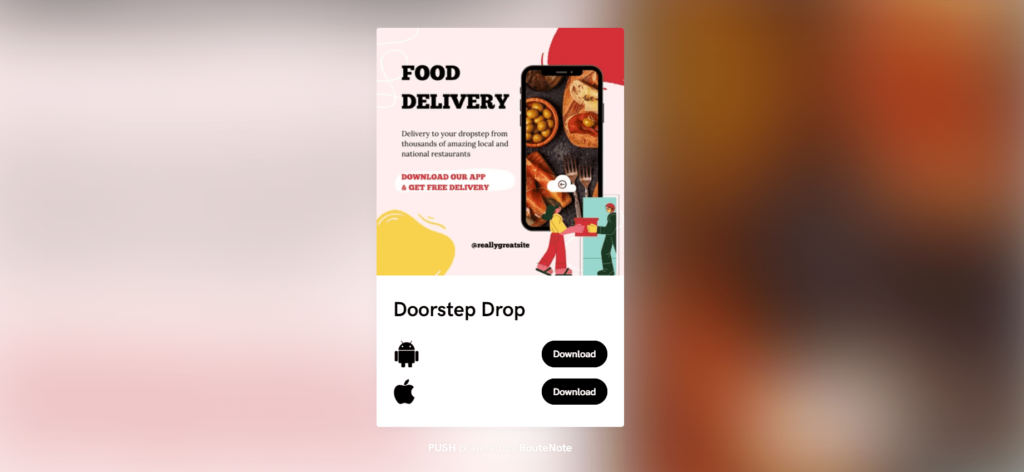 3. Real Estate
You might be an agency that juggles multiple sales and also rentals. Perhaps you want an easy section of your website that displays rentals and then another for property sales. Why not add these links separately under one URL so people looking will be able to find the one they're looking for easily? You could also add in a link to your contact details, or details of your estate agents. This way, people can find all the information needed without having to search through a website for it.
Not only that, but you can also add your social media accounts into your Custom Link. This could be beneficial because you can showcase on there all of your top clients or top sales. Potential clients can visit your social platforms and see what you've achieved previously. You might even consider having some testimonials linked within your Custom Link. Anything that could make your company stand out from competitors should be linked. This wouldn't just work for an agency. Perhaps you're a solo agent and want to showcase everything you've done without creating a website for yourself. You might be trying to stand out to clients, or secure house sales.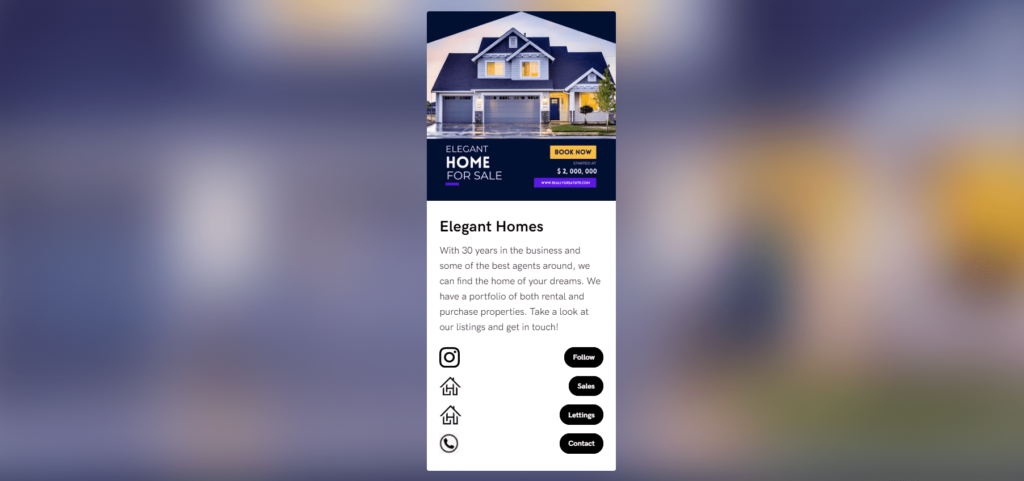 4. Chef
Any budding chef needs a place to put all their recipes. Somewhere that you can share them with anyone who wants to give them a go themselves. Add in links to your social media accounts showing how you've created them and all the delicious dishes you've been working on. A Custom Link will allow you to put your blog, social media accounts and anything else you require into one URL.
It will allow your followers to find your recipes and give them a go. Perhaps you've wanted to start a YouTube channel where you show yourself cooking the different recipes. You can combine everything under one Custom Link, so it can be easily found. It saves your audience searching for your links online. Use your social media page as a place to increase your fans. Then place your Custom Link within your bio, so they can easily find everything they need.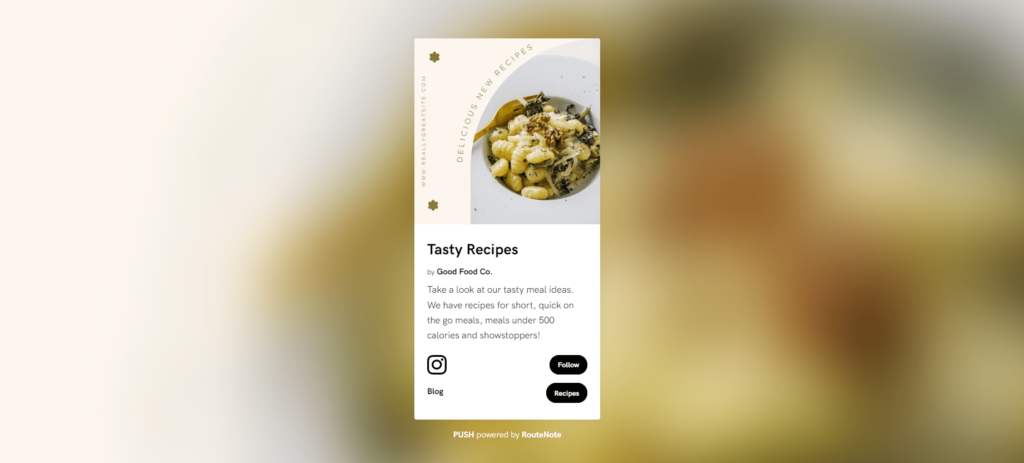 5. Kickstarter
If you're a company, brand or business trying to get yourself up and running, you might decide to start a Kickstarter campaign. This is a platform where you can pitch your ideas, show mock-ups or real designs and then allow others to contribute to your start-up company. The idea is, you encourage people to donate money to your business that you will then go on to use within the creation process. It allows you to avoid jumping through hoops with banks and lenders. You don't have the scary interest rates, or anyone telling you how to change your ideas.
Once you've created a Kickstarter campaign, you need to advertise it. Otherwise, you can't expect anyone to contribute money. How will they discover your ideas? Advertising is one of the key processes within your Kickstarter. So, you need to be sharing it on your social media accounts. Ensure you have a brand or business account set up. This is where a Custom Link comes in. Add both your Kickstarter link and your social media accounts under one URL. Then, anyone viewing one link, will also have access to the others. They'll see how you intend to grow your brand, and also, your brand in action.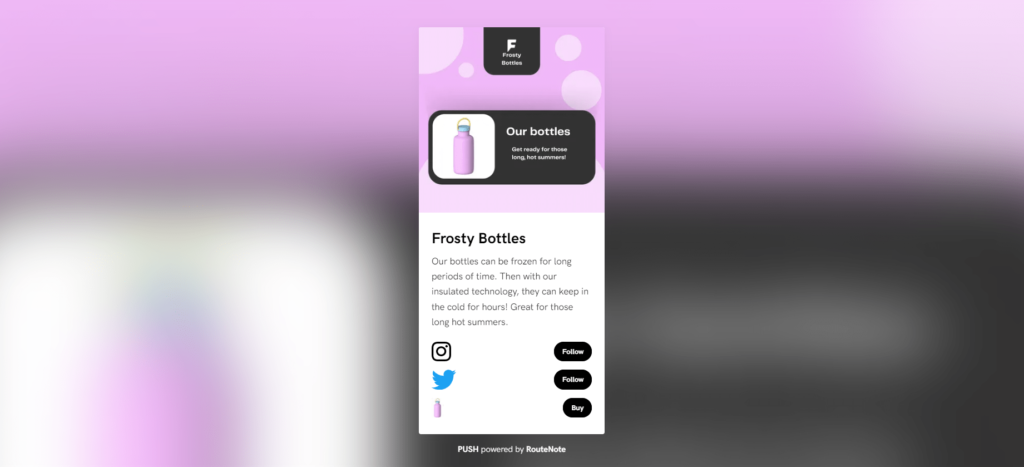 6. Publisher
Being a book publisher means you're juggling clients, authors, agents etc. The list continues… However, an easy way to manage everything is by combining all your links into one URL. You could have a section for new book releases, hot releases that are flying off the shelves, you could even organise it by genre if you wish. Also, you could have a list of your authors within a link, perhaps even connecting their name to a page about them.
Of course, an important link to include would be where you can buy these books. Make sure you've linked in retailers where they can be purchased, or, if you're a publisher that also sells, link your own store in. You might decide to include interviews with authors, especially for those who are highly popular. Include YouTube videos of children's books being read in parts, so they can get an idea of the book before buying. There are so many options you could include. The best part is, it can all be under one URL.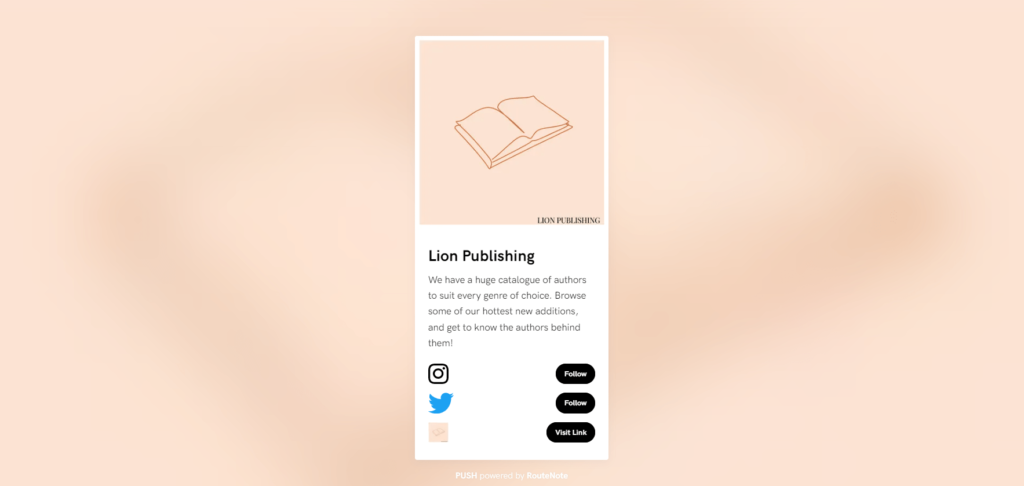 7. Portfolio
Create yourself a fantastic portfolio that could wow all potential clients and employers. When it comes to being a creative, you have so many files, images and documents to display. As we move into more of a digital world, you may see less of the physical portfolios and more and more people moving online. This is where you need to make sure you can wow everyone with yours. Get ahead of the game and make yours stand out. This can easily be done with a Custom Link.
Add your portfolio, your social media accounts and anything else that makes you stand out. You might want to add a link to a contact section, so potential employers can reach out to you. Even include your CV as a link. That way, when you're applying for jobs, you don't need to send across your CV, wait and hope to hear from them before then sending across examples of your previous work. Instead, you can wow them from the very start. Make them know you're serious. Don't wait until you're asked for previous projects, send them from the start with a Custom Link.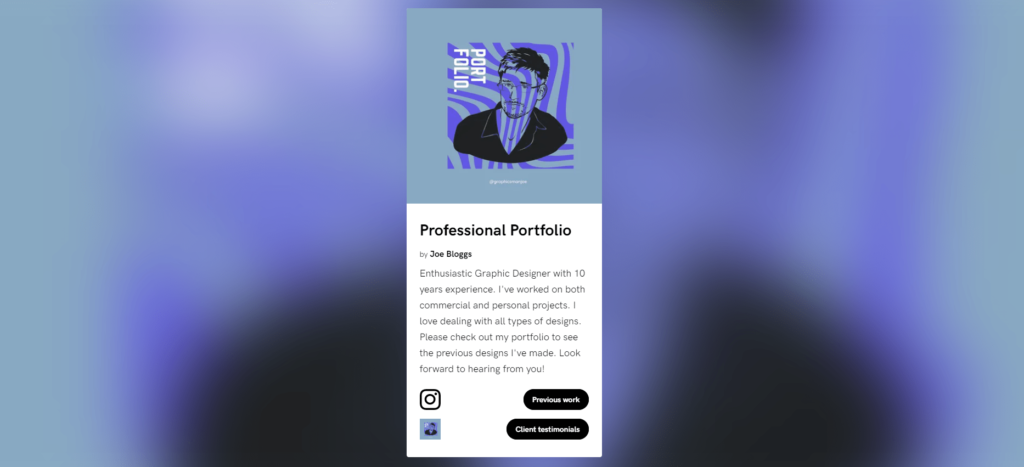 8. Beauty services
As a beauty therapist, getting your name out there can be really tricky. Yes, word of mouth is fantastic, but that won't get you all the clients you need to keep going. You need to be on social media. Across all of it, advertising and showing off your previous designs. This way, anyone looking for a service you offer within your area, will find you and be more likely to book. If you're posting regularly people will trust you more and if they like what they see, they'll pick you. Once you have a customer, it's easier to keep them on your books than it is finding them in the first place.
Add all of your social media accounts to a Custom Link. Personalise it to make it unique to your business. You can place this link within your bio on each social platform. Then, anyone wanting to see more of your work can do so. Often people will find someone through platforms like Facebook as this is where companies can easily advertise. But then, to see more images of their work, they'll head to their Instagram. Giving people that information rather than them having to search for it will make you stand out. If you have a booking system, add that into your URL.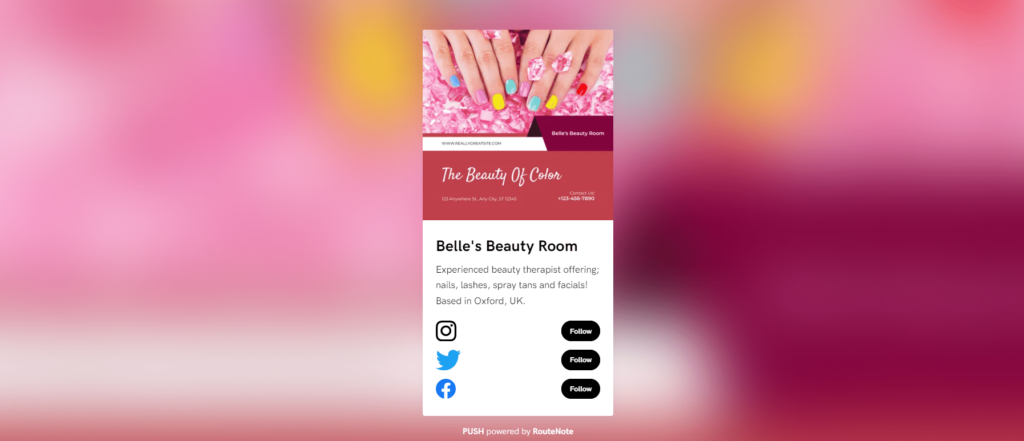 9. College or University establishments
Do you have open days coming up? Are you looking to encourage potential students to choose you? Create a Custom Link showing what you have to offer. Include a link to your website. Perhaps a link to the courses you offer, so they don't have to look around your website to find this. Then, also include a video link showing what campus life is like. You could get current students to put this together, showing all the best parts about University or College and why they chose you.
Add a link to open day information. Make all the information so clear that you set yourself apart from other competition. Having everything needed within one place will help encourage potential students to consider your establishment. Making things simple will take away a lot of the stress that comes with applying to study. Add in your logo, and your school motto. Make them know why they should choose you from just your Custom Link alone.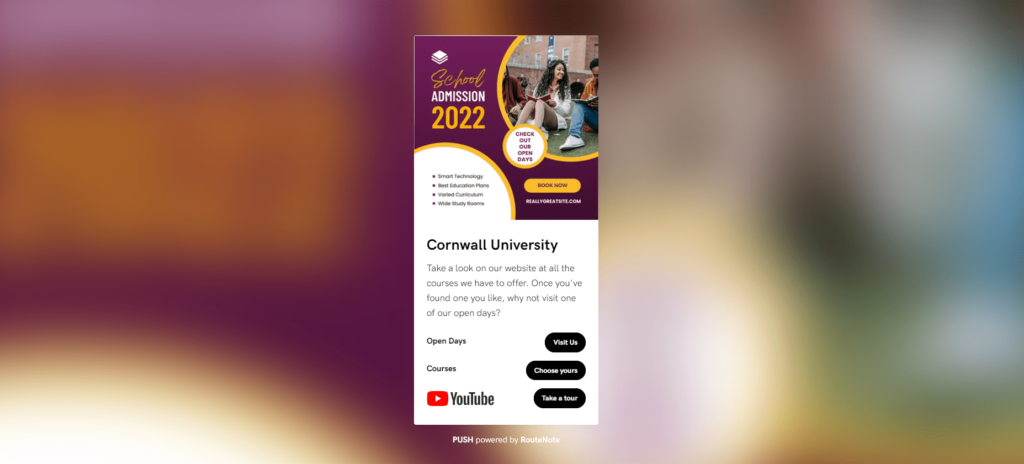 10. Childcare
If you're a nursery, childminder or daycare service, you need to advertise what you do. You might want to create a Custom Link stating your terms and conditions. Then maybe a sneak peek into what your location looks like, so parents can see where their child will be attending. If you have a video of what a day in the life looks like, it could help parents understand the options their children will have. It could really help get people to sign their children up because they'll feel safe in knowing what a day within your nursery looks like.
If you have a sign-up form, or a way of parents registering their child, this should be a link within your Custom Link. It could be an ongoing URL, however. It doesn't just have to be for new parents. That could be one section, but you could also have a link that contains your timetable. For those who only drop their child off for half of the day, it could prove really useful to have timetables provided. Especially if you're closed on certain days throughout the year.