Are you getting a little bored with listening to the same tracks over and over? Perhaps you struggle to find new artists that you love. Maybe you just don't know where to start. Let's face it, streaming stores have so many songs, it's impossible to listen to a bit of everything.
This is a music website that collects the top albums throughout the decades. It has access to the top 100 or 200 albums of each decade. All you need to do is try out different tracks they have on offer. Saying this, there is a whole heap to go through, so it might take you some time. But, at least then you know you're getting the best from each decade, right? They have music from the 60s, 70s, 80s, 90s, 2000s and 2010.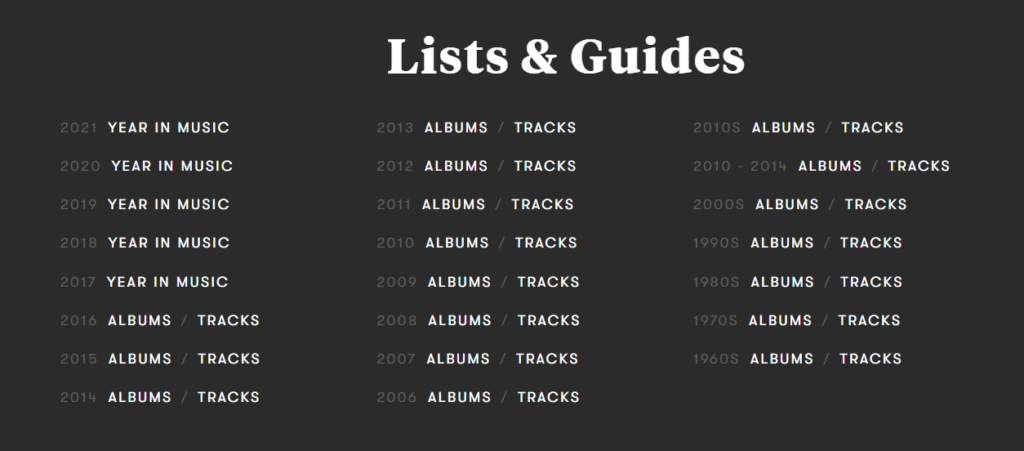 This music website is forever delving into artists and music stories. You can discover anything you need to know about the music industry through their articles. They have one written about the 500 Greatest Albums of All Time. If you're looking for some new music, this is a great place to head to. It's likely there will be so many tracks on here you'll have never heard of. The music isn't from one particular time either, it's throughout the years. So, it's likely they have something for everyone.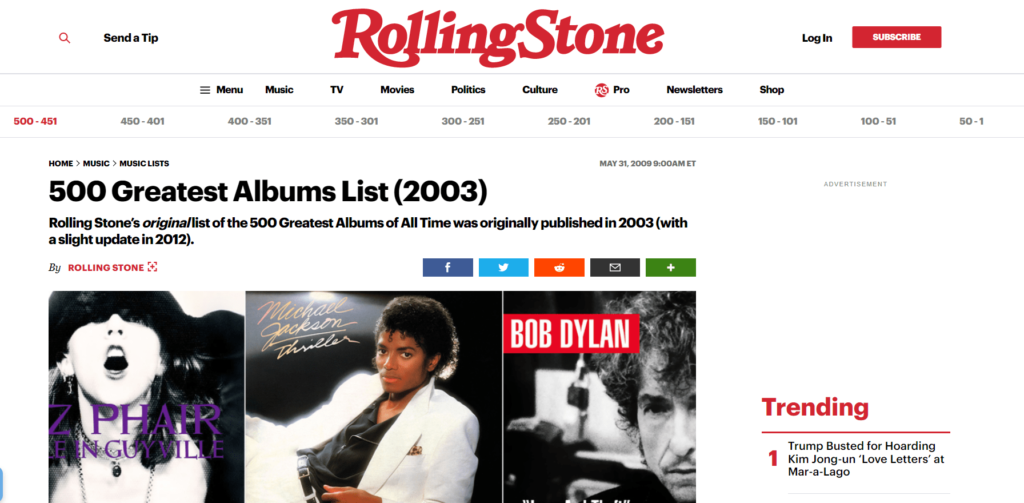 This is a feature on the website The Stranger. It's a blog called The Slog, and it informs you of where other music businesses seem to be going wrong. Anything they feel their competitors have missed, they're not shy to tell you about. They've written one article just dedicated to Pitchfork and the music they have missed. If you enjoy Pitchfork's work, it might be worth checking out The Slog to see what else they suggest. They're quite to the point though. Warning, the content isn't for the sensitive, because rude language seems to be in their nature.
Rate Your Music has over 40,000 users-created lists. These lists can be organised by popularity. The idea behind the website is simple, people upload their music, and it gets rated. With this type of website where people upload their own content, it's a great place to discover unknown artists. You are more likely to come across smaller artists that perhaps haven't made it big yet.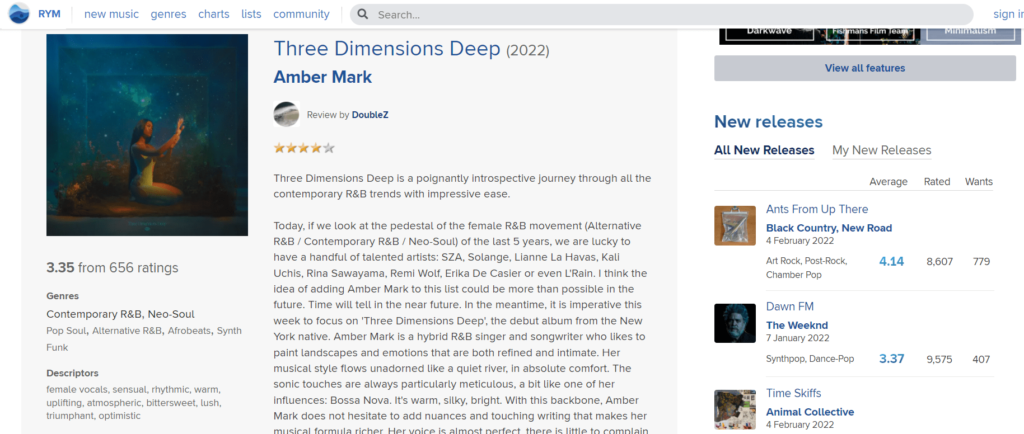 These are just a few different websites where you can discover new music that most of your friends haven't even heard of. Think about how huge the music industry is. It's impossible to listen to even half of the artists out there, even if you're listening to new artists all day, every day. Sometimes the unknown artists completely get overlooked because streaming stores favour the big names. Even when you're looking for smaller names throughout the streaming platforms, you're unlikely to find really new creatives. They tend to need some backing before they'll be recommended or appear as a suggestion (thanks algorithms). Trying out various websites like these could open new doors and help you discover some of your new favourite artists.