You might be a budding musician that wants to turn it from a hobby into a career. It's tricky knowing how, especially as it comes with some risks. However, if you never try, you'll never know. So, bite the bullet and give it a go!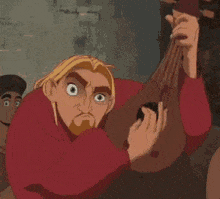 Practise, practise, practise
This is possibly the most important one. You need to get your practise in all the time. Eat, sleep, drink music. Of course, don't overwhelm yourself to a point where you're not enjoying it, but make sure you can practise as much as possible if you want to improve. Being a professional musician takes time and practise. Spending as much time as you have improving your skills and making sure you've perfected your sound is really important. After all, the better you are, the more confidence you'll have. Also, the more you learn, the more equipped you'll be for any challenges that might come your way.
If you're handy on the guitar, don't take it as you're set, and you don't need to keep going. There's always room for improvement. Work on your speed or your accuracy. Even expand your song knowledge. Learn new songs, especially those with tricky chords. You never know what you'll be expected to play once you're fully in the music scene. Try new things and see if you can make yourself stand out from other guitarists out there. Think, why should they pick me? Then make it your mission to show everyone exactly why.
Build a network
You don't need to find people to work with straight away. In fact, you might want to be solo, and therefore you may never work with the people you meet. But, it's important to know people within the industry. After all, these are the individuals you're going to learn from. They might be able to give you tips and tricks, tell you who and what to avoid in the industry. You never know what you're going to learn. Not only that but it can get stressful, so you want people on your side. It's important you can talk through your concerns and worries with people who will understand.
Perhaps you are looking to join up with another artist or musician. This is where a network comes into it. Whether you team up with someone you have connected with yourself, or you use your contacts to find someone who would be your perfect pairing. Networking is a fantastic way of learning more about the industry and expanding your horizons. If you're a musician wanting to be in a band, you need an opening. That's where your network can help you as they might know a band looking for a new mate.
Get yourself online
Online presence is everything. It's important you show the real, authentic you. People want to know who you are as a person. Show your day-to-day life but also you practising hard. It will show those following you that you really care about your work. If you want your name to get out there, you need to be online. In 2022 people turn to the internet for everything. If they're looking for a musician to join their band, or if they're just looking for new talent, they'll go to the internet and see what they can find.
It's where you'll find contacts, learn and gain experience. You need to be online to promote your work and what you can do as a musician. Unfortunately you're unlikely to make it if you don't get yourself onto social media platforms. Set up a YouTube while you're practising, and use it as a place to accept constructive criticism. Use your platforms to talk with other musicians and see what experiences they've had within the industry. Try sharing content across social media and see what people have to say about it.
Do what makes you happy as a musician. So, if you want to start and go straight in looking for work then do this. Or, if you want to take your time and learn about the ins and outs of the industry before taking the plunge, this is fine too. There are no rules on starting up your career. You can choose to take it as fast or slow as you like. Just be prepared for anything that can be thrown your way. After all, it's not as easy as some people may think.