Recently it's come to light that Spotify's free users are growing at a much faster rate than Spotify's premium users. Why is that? Is it that they offer such a great deal for free users that there's no real point in upgrading to premium? Or perhaps there's just a surge in interest and therefore people are trying before they buy?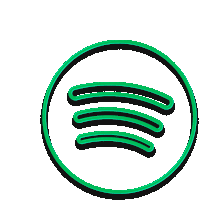 eMarketer have produced a report that shows Spotify is due to hit 41.5 million free users in the US. Since 2020 this has increased by 9.7%. It seems that a large portion of this growth comes from free subscribers. Based upon the US market, it seems Spotify are expected to have 52 million free users by 2025. By the looks of things, ad-supported users are far more common than those paying for the premium subscription.
By 2022, Spotify will have 30% of the internet market, or at least that is their aim. The total number of users overall is due to increase by 10.1% by the end of 2021. They aim to achieve 83.1 million monthly users, which makes it the most popular audio streaming platform in America.
This comes after Spotify have started to really push their podcasts. It seems their podcast feature is driving more and more users their way. Due to this, Spotify are focusing more attention on this. That's where Spotify have an advantage over other streaming stores because they can offer more than other platforms can.
It's suggested that more and more people are relying on Spotify's ad-based subscription. Unfortunately this doesn't help artists out. With a free subscription the ad companies need to see some benefits. This means that premium subscriptions pay far higher for artists. Streamed music contributes to 83% of recorded music in America alone.
A single stream within the platform creates about $0.005, this is coming from a premium account. So, a free account which reduces the payout amount even further, really means the artists see almost nothing from their music. With all the contributors to the store, the majority of artists still won't be able to earn even $1,000 from their tracks.
So what does the free service mean for independent artists? Although it seems like a great idea because it's more inclusive to the listeners. Unfortunately the artists themselves do lose out overall. In an industry that is already heavily unfunded, it's difficult to imagine how artists are going to earn a living at all. It is also quite surprising that listeners are choosing the free service, as the ads that pop up randomly are rather irritating. However, with 2020 being such a financially tough year for everyone, it is understandable that free subscriptions are rising.