Claiming your Spotify Artist profile doesn't seem very significant in your music priority list, but don't be fooled, it's much more than getting a blue tick next to your name.
Once you've verified your Spotify Artist profile you can access Spotify for Artists; a tool developed by Spotify which you can access via web or app on your mobile device. This tool gives you a wealth of opportunities and features that you'd previously struggle to access, such as the ability to:
🧩
Add your own images
You can personalise your Spotify artist profile with imagery that helps represent your music and you as an artist. Adding your own header image and profile picture helps make your profile look more professional and adds aesthetic uniformity across your social media too.
Keep these images updated to keep your profile looking fresh and to keep your audience engaged. Why not promote a new release in your header by updating it with the new releases' artwork?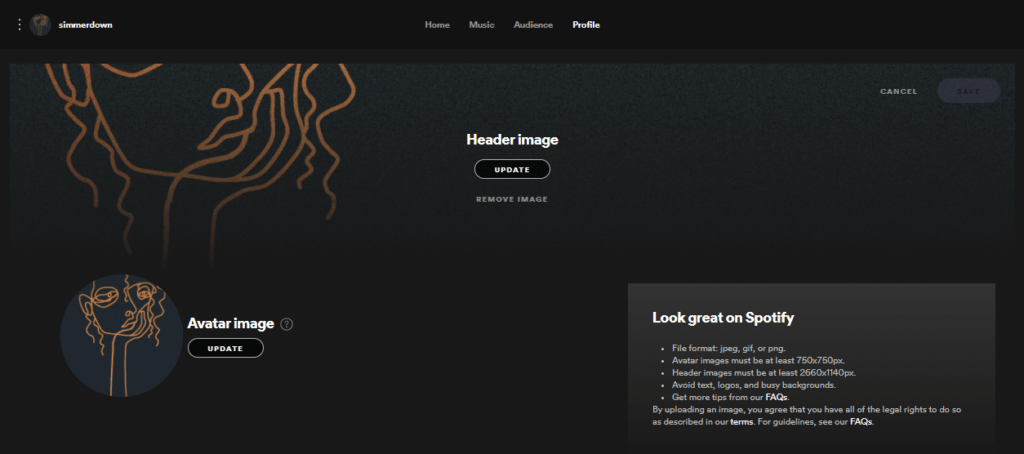 📖
Edit your biography
Tell your fans more about yourself, your music and your story. This helps fans connect with your music, stay engaged and find out what you're all about. You can also link your socials within your bio, helping fans direct themselves to more of your content and encourage interaction.

📊
View in-depth analytics
Spotify for Artists provides you with some incredibly robust analytics along with togglable time ranges which you can use to your benefit. Use these to find out how well your new release is performing, where your listeners are based globally, how old your main listener base is and more. Maybe use your geographical data to plan a tour around your most listened cities?
🍬
Use 'Artist Pick

'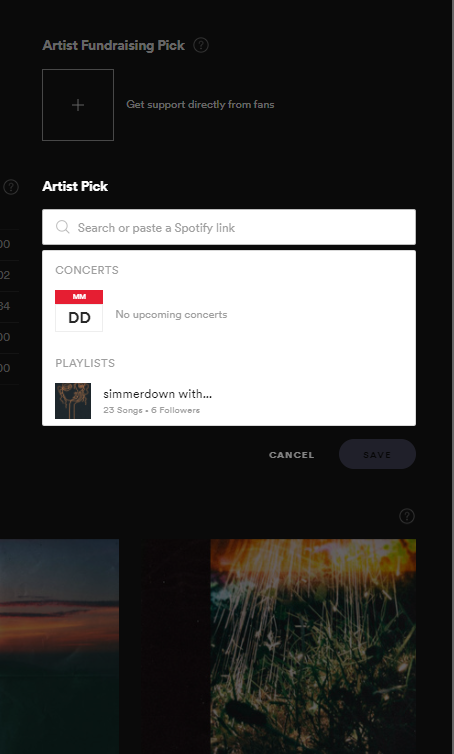 Show your fans what other music you can't get enough of in the form of a playlist or a new release by your favourite artist, or even use Artist's Pick to promote your new release or artist playlist. As of recent you can also choose to promote events too; a perfect place to put your album launch show ahead of release day.
🌱
Submit to playlists
Using Spotify for Artists, you can pitch unreleased material in the chance of making the cut and being included in editorial playlists. Pitching doesn't guarantee success but it means you've given your music the best chance of doing well. Even if you are included on your fans release radar as a minimum, that's a great start.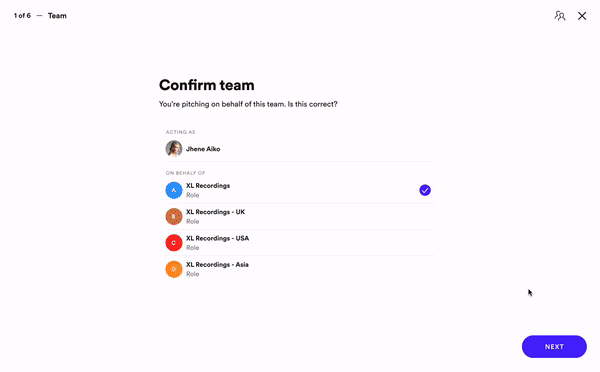 ---
If you've not yet taken advantage of what you can do using Spotify for Artists, then what are you waiting for? Head over to Spotify for Artists to claim your profile now.