If you want people to listen to your music, the promotion is key. Start as early as possible and allow yourself extra time. The more you promote your work, the more listeners you'll get. Creating a Pre-save campaign guarantees you listeners when your music drops.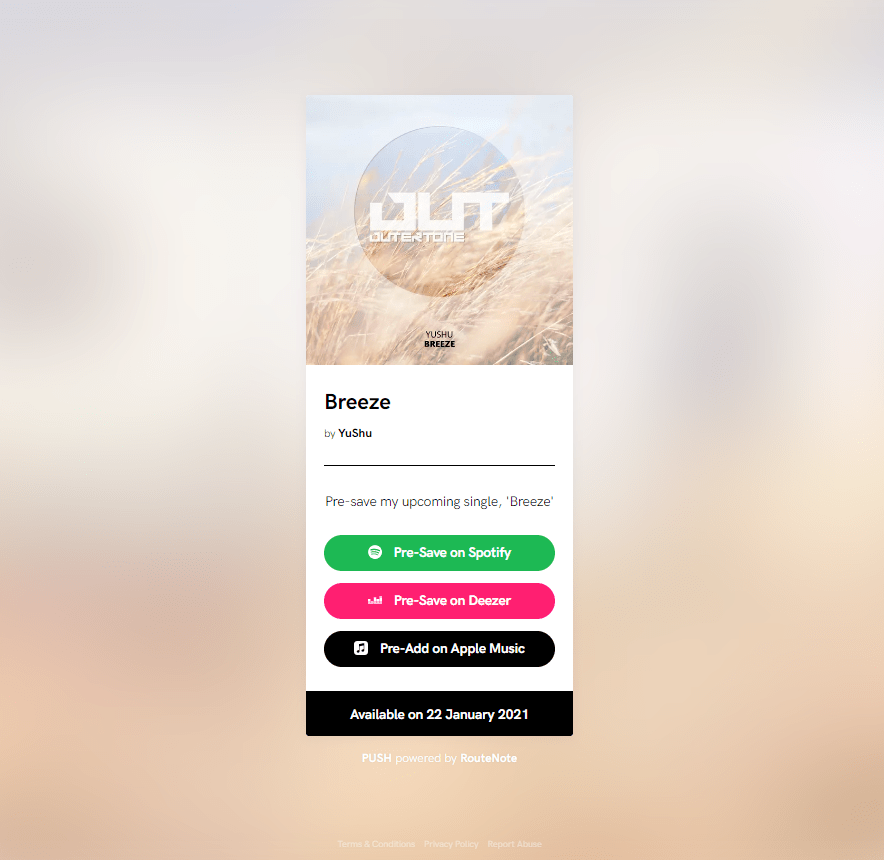 What stores can you add to a Pre-save campaign?
Unfortunately you can't add every store to a campaign but 3 of the major ones are on board with the feature. Spotify, Deezer and Apple Music can all be added to your Pre-save campaign. This allows your fanbase to choose their preferred store and save your release ahead of time.
When they click on the Pre-save button for their selected store, it will open up a separate page within the streaming platform. That way your fans don't have to worry about rushing to the streaming stores on release day. Of course, they're going to want to listen as soon as it drops, but now they'll be able to find it easily.
How can Pre-saves help?
They take out the pressure for you and your fans. You can focus on promoting your release ahead of launch day and your fans can rest easy knowing they'll be able to find it without needing to look for it. It will save straight to their albums so all they'll need to do is head there, and they'll find it.
It guarantees you streams on the launch day because while you're enjoying the buzz, you don't have to focus as heavily on the promotion. You've already promoted it. Sure, it's a never-ending thing promoting your work, but it just means that a large part of this work has already been done.
Driving the momentum ahead of the release day encourages people to listen to it. They'll feel part of something bigger. It will increase the likelihood of them listening to it on the day it becomes available rather than waiting. It builds awareness and is likely to get people listening to your previous work. They're waiting for the new music, so why not take a listen to other things you've recorded?