With apps like TikTok completely taking over the internet, it's clear that video footage is a powerful tool to gain a larger audience. Images are strong within your branding, but videos capture your followers in a completely different way. Don't worry, you don't need a videographer to do this. There are plenty of websites that offer video footage for free!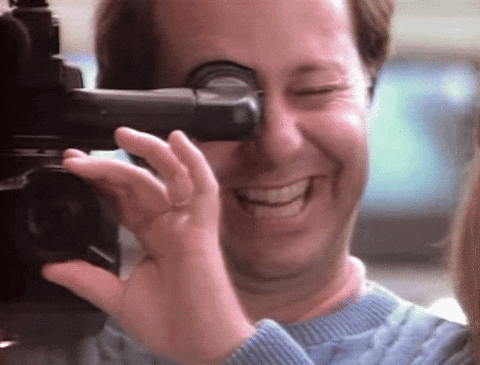 If it's not TikTok at the moment then it's other features like Instagram Reels. Everyone's obsessed with videos because they're a strong way of expressing yourself. A moving image is far more likely to grab someone's attention as they scroll down their timeline. As an artist, you can add your music to the video, and suddenly it promotes your work in a whole other light. It makes your work stand out amongst all the still images. Here are some great stock video sites where you can get content for no cost at all.

From Videvo you can get your hands on thousands of stock footage, motion graphics and sounds effects for absolutely no cost. Depending on the content you download, it will be licensed in a certain way. These videos are created and uploaded by their users. Each of their individual users will state within the information of their video the usage rights.
Here are the types of licences:
PUSH tip: Make sure you check the rights before uploading it to your channels.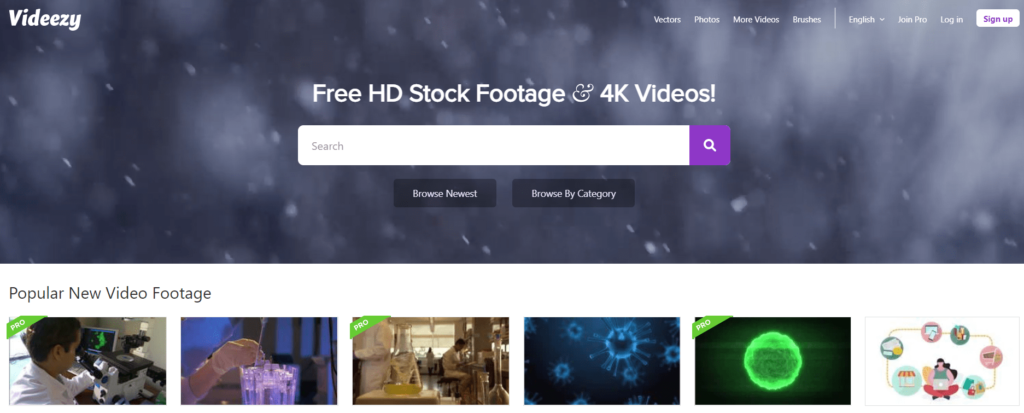 Videezy is another free stock video site that have a huge library of footage. Their videos can be used for personal and commercial use, however you must check the licensing of the specific clip you want to use as they can vary. Some of their clips may vary with how and where you can use them.
The majority of the clips on the website require you to credit the site within your work. If you don't want to do this, you can buy credits that allow you to bypass this. So essentially you are paying to drop the credits.
They offer HD and 4K resolution on their video clips, so you don't have to miss out on the quality just because they're free.
PUSH tip: Any marked with PRO require credits being purchased to use them.

Coverr is a website that was first formed by filmmakers alongside entrepreneurs. They needed videos for their products that were high quality. Since their success, they decided they'd carry it on for other people in various industries that need the same quality content.
All of their videos are available in HD and MP4 format. The website has thousands of free videos that anyone can use. You don't need to sign up or credit the site in any way. They're quite literally free to use as you wish.
PUSH tip: You can edit these videos in any way you like and use them for both personal and commercial use.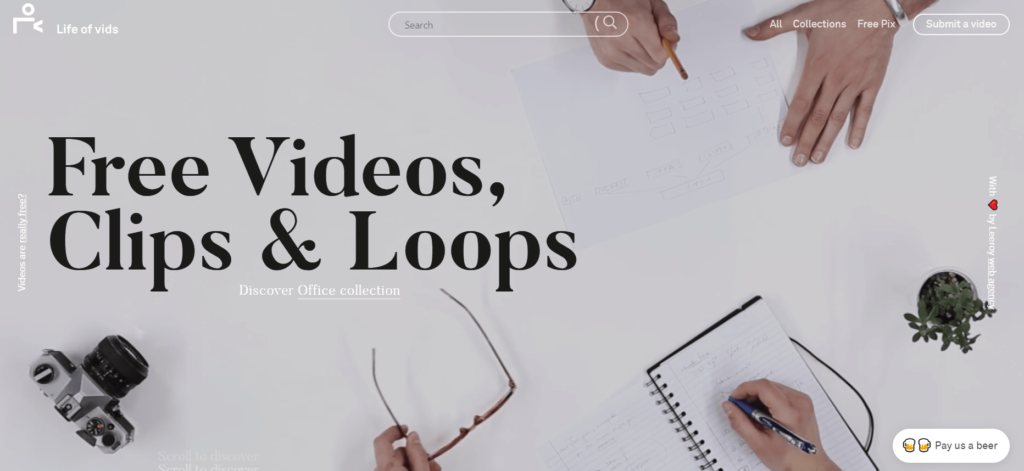 Life of Vids came about from Leeroy which is an advertising agency in Canada. They have a large collection of free stock videos and loops. There is no payment required to use the videos and the content doesn't hold any copyright restrictions.
You can however, only redistribute 10 videos in total to different websites. So if you want to use their work on your Instagram, you need to choose wisely. You'll see new videos added every week so make sure you check them out.
PUSH tip: You can buy them a beer by clicking the button in the bottom right corner and sending them some money.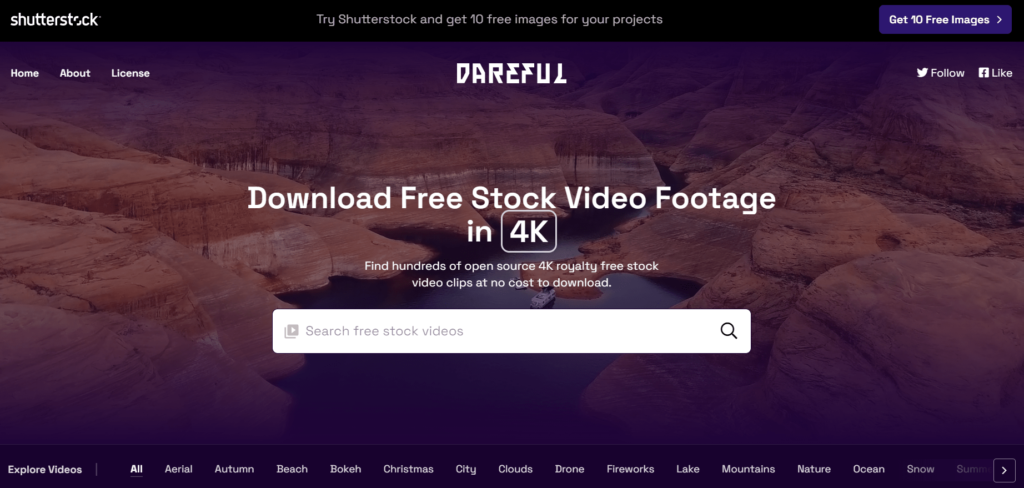 So Dareful don't have quite the huge library that the other sites have, however what they do have is still high quality. They have hundreds of royalty-free stock videos that are available to download in 4K.
They were once known as Stock Footage for Free, but Dareful is much more exciting. Their content is licensed under Creative Commons 4.0. You can share and adapt it as long as you credit your source. It's also required that you state if any changes were made to the original. So it's a little more restricted than other websites, but they're still giving you their work for free so who can complain?
PUSH tip: All the clips are shot by the same videographer, Joel Holland. Give that man an award.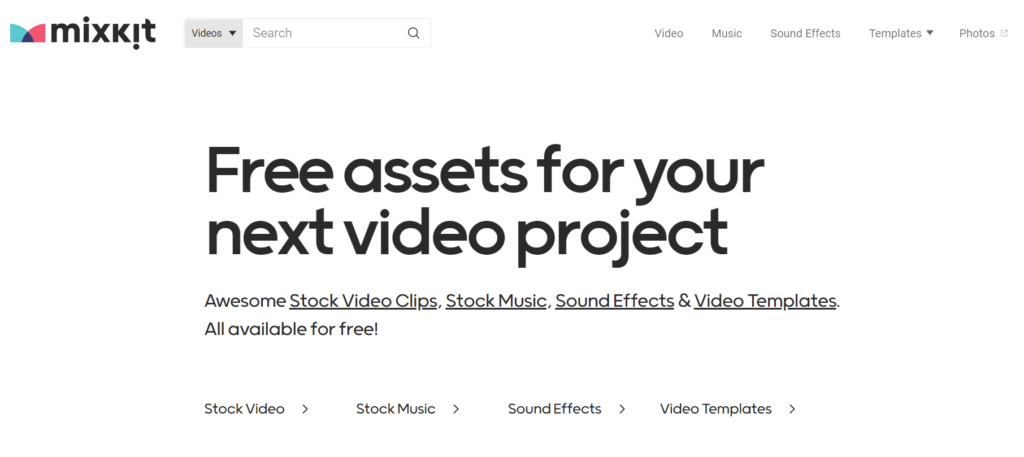 Mixkit offers video clips, sound effects and music all for free. The entire library is provided by Envato which is a subscription service for creatives. However, the ones over on Mixkit are completely free. They don't require any credit to use them.
PUSH tip: New content is added to the site weekly so keep your eyes peeled.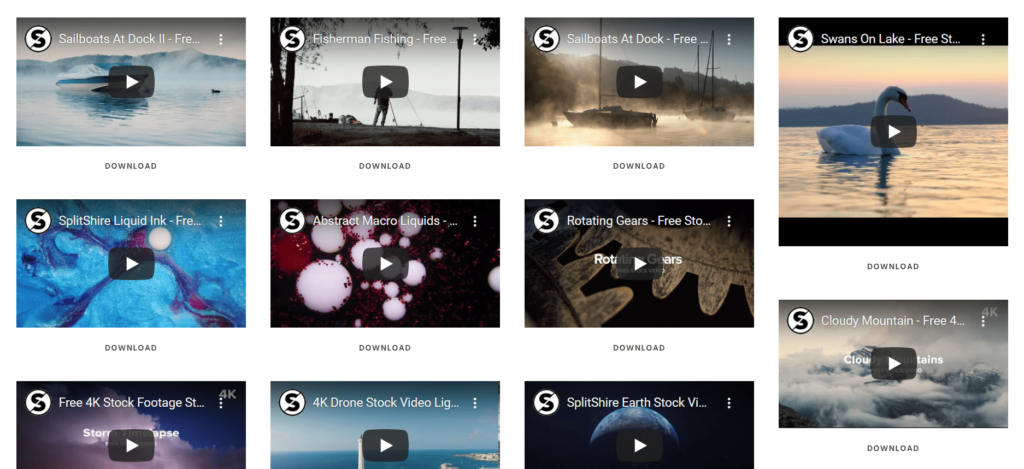 Web designer Daniel Nanescu created Splitshire because he wanted to offer his images and videos for free. These can be used for both personal and commercial use. Everything on this website was created by just one person rather than multiple creatives.
Most of his videos are drone footage of the outdoors, so if this sounds like something you need in your work, it might be the website for you. The only requirement is, that your work must not be considered inappropriate, e.g. containing violence, racism or discrimination.
PUSH tip: You can use all of his content on your social media platforms, but you cannot sell his work on.

Originally Pexels was a free photo site, however now it offers both still and moving image. It offers both HD and 4K stock videos for free. All photos and videos can be used free of charged with no requirement to credit the website or creator.
You can edit the videos any way you like as there are no restrictions on this. Each day they offer trending videos. This is a way of finding out what is currently most popular. That way you can ensure the video you choose will be more successful.
PUSH tip: Although you don't have to credit the videographer, it is always appreciated if you do.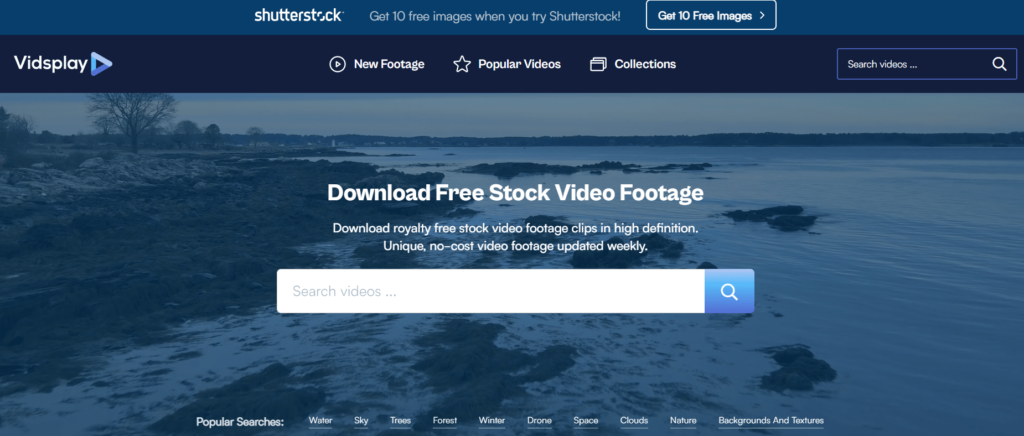 Vidsplay add new videos each week which means there's always new content. Websites updating their library often is really helpful. If all content creators are using the same sites, there's more of a chance that content will be repeated more often. Updating their site prevents the likelihood of this happening.
Any of the content can be downloaded for free, however you must provide attribution to the creator. It seems only fair that you should do this on any site though, right? After all, artists should support other artists.
PUSH tip: It's been around since 2010, so there's a whole lot of content to search through.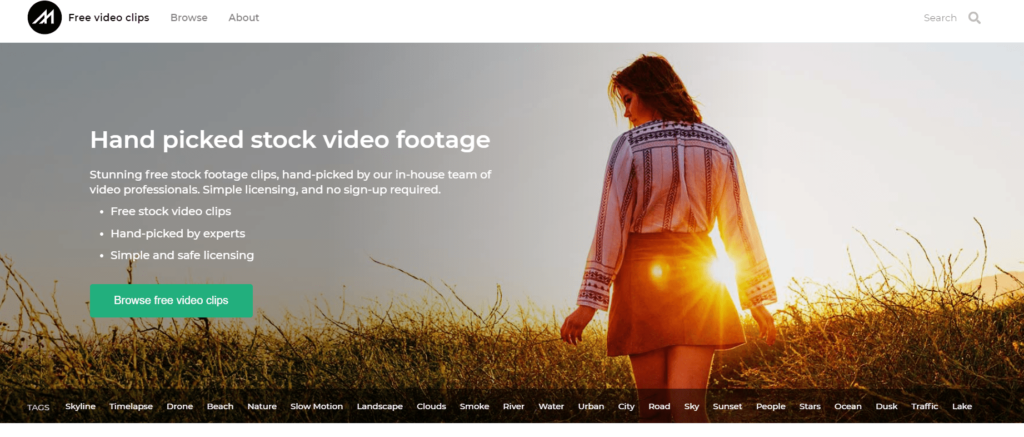 All the content uploaded to Mazwai has been hand-picked. We're unsure who's doing the picking, but still. The videos are available to download in high definition and will either be licensed under the Creative Commons 3.0 license which means you can use it for anything you like as long as you credit the creator. Or they are licensed by Mazwai which means they can be used for anything, and you don't have to credit anyone.
PUSH tip: If you ever find out who hand-picks the content, let us know. We're intrigued.
So, there you have it. 10 of the best stock video websites that offer you their content for absolutely no cost. There's no way you won't find what you're looking for scrolling through these websites. Just be sure you double or triple check the licensing agreements before using them. After all, as an artist I'm sure you're aware of how irritating it is when someone uses your content without any credit. The process to resolve it can be long. So just cut out the hassle and check whether you need to provide this information in your work or not.