A new trial has been taken to The States. After Instagram's massive success with their reels feature, Facebook have launched a test run of a similar thing. Social media platforms are constantly in competition and Facebook couldn't let TikTok take all the limelight.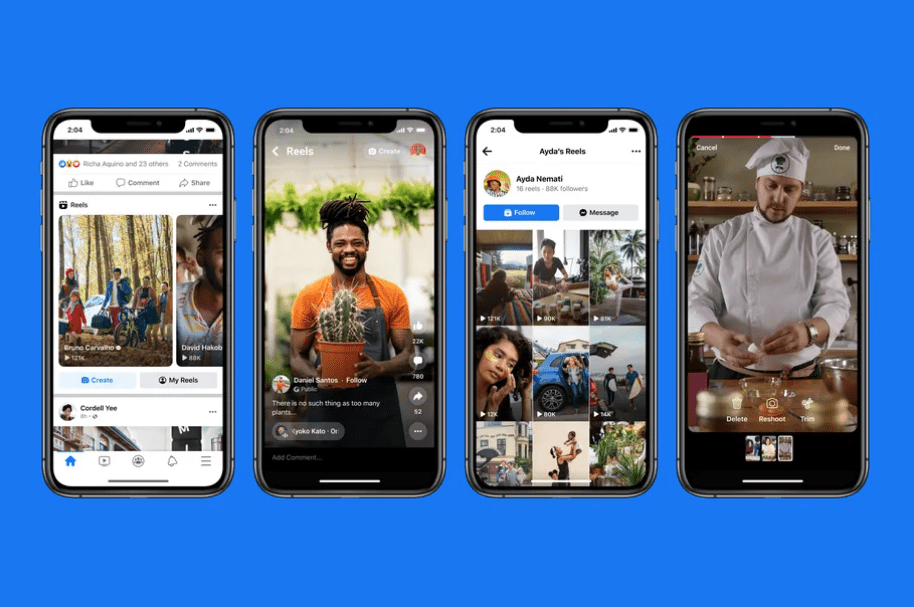 We almost saw the complete ban of TikTok in the US. Chaos irrupted as plans to stop American's from using the viral app came to light. Thankfully this motion has been paused and the people of the US can TikTok to their hearts content. There is no ban set to take place any longer.
Facebook have found a gap, however. With the huge popularity of TikTok, they are set to rival them and hopefully take over the US. Instagram Reels were introduced in 2020 and since then we have seen them go from strength to strength. Every influencer is using them. They're a great place for anyone to have a bit of fun on the once photo sharing app. Of course, Instagram are owned by Facebook, so naturally the way to go was to introduce this popular feature onto their other platform.
The crossover between the two platforms could work in their favour. Users will have the option to share their Instagram Reel directly to Facebook as well. This gives twice as much chance of someone seeing your content. The layout is supposed to be the same as that of Instagram Reels. You simply head to the 'Create' button and there you can add media, edit it with text and sound etc.
As it stands currently, Facebook remains the biggest social network across the entire world. This map doesn't include the likes of TikTok as this is strictly a video sharing platform rather than a social interaction channel. From looking at the map, you can see the large amount of the world that favours Facebook. It's an easy way to connect, especially with people overseas. Facebook introducing reels may just open new doors to share your work across the world.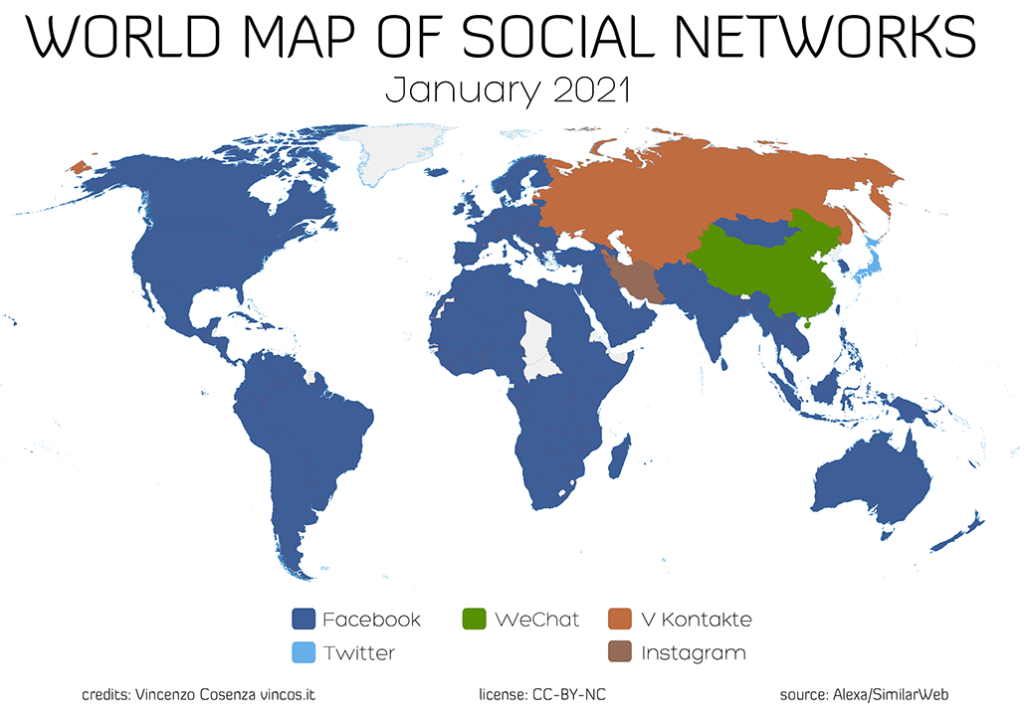 The way we see it, the more, the merrier. TikTok aren't going to lose popularity. Having the option to share your work and ideas across more platforms seems like a win to us. We also love the ease it offers. You can create one reel which you spread across all of your social channels. Meaning, less work for you but more potential audiences. I guess Facebook is typically used for interacting with people you know, rather than strangers on the internet. Of course, you could share these reels to your artist page within the platform. However, if you're just using it to share to your personal account, it's unlikely it will get much further than your friends and family. This does encourage them to continue to share your work though, and if you're already creating it for Instagram then there's no real harm in hitting the share to Facebook option.