They used to Rule The World, but lately we seem to be saying Bye Bye Bye to boy bands. We should all Come Together, as we've only got One Shot to save them. Sadly, we have No Control over boy bands slowly disappearing. Maybe they'll make a comeback in the Year 3000.
Is it a niche that's no longer popular? When I think of boy bands, my mind instantly takes me to completely white outfits and dance routines. Music videos consisted of a green screen and little to no special effects, making the whole thing seem fairly low-budget. The focus was on the boys though and their ability to sing and dance at the same time. We've definitely outgrown that, but does that mean we're also outgrowing boy bands?
Boy bands have always been made up of attractive, young men who can pull on the heartstrings of teenage girls. If you have a face that a young adult would love to cover their walls with, then you're in. It's been an ongoing argument for years that the majority of boy band members can't really sing. It's said that they rely on autotune and their charming looks to get them far within the music industry. We're all for boy bands, so we'll let you make your own opinions there.
Never Forget where they started
I'm afraid, the puns are here to stay. Obviously, it's too easy. Your job is to get all of them correctly matched to the right boy band.
Before boy bands, groups of male singers were typically known as a cappella barbershop quartets. It's said that the first official boy band, were in fact The Beatles. They came about in the 1960s, and there's no denying their talent is still talked about to this day. They're constantly gaining new fans, even though sadly some members are no longer with us. They broke numerous record sales and still to this day hold titles no others could compete with.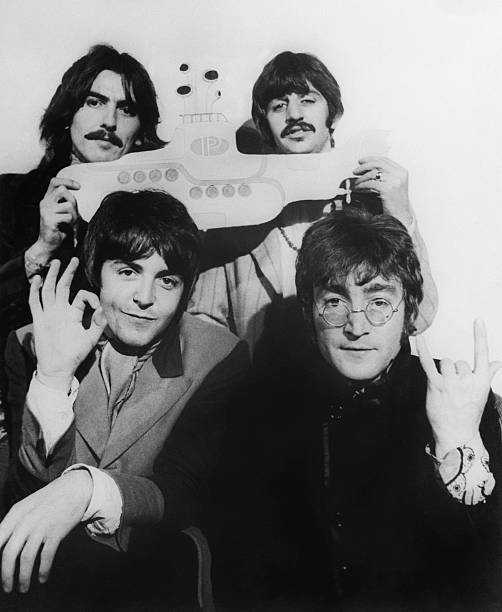 After their popularity, we saw the Jackson 5 and The Osmonds take centre stage. Both of these groups were made up of siblings, and the Jackson 5 started including choreographed dance routines in their performances. Is this perhaps where the idea first came from? From both of these groups choosing to work with different genres and slowly test boundaries, we saw pop music become the preference for male groups. Of course, this didn't happen overnight. However, it seems this is where we first headed down the road of pop.
By the 1990s we had Take That, Westlife, NSYNC, Boyzone and the Backstreet Boys. All names which you must have heard of. This is where the clichéd look began. The matching outfits, the gelled hair. Almost angelic.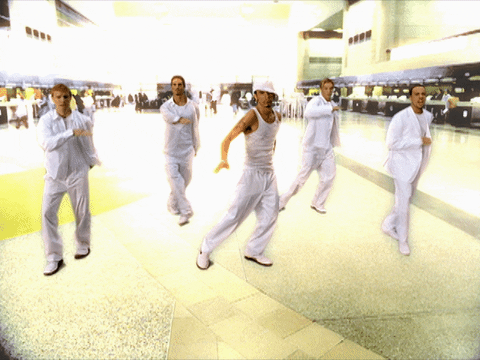 The songs were catchy, there's no denying. They're still considered popular tracks today. No matter how cool you think you are, it's impossible to resist singing along. It's almost like a childhood comfort. You know all the words, and they take you back to a more innocent version of yourself. If the songs could talk, I'm sure they'd say you Love Me For A Reason. Sorry, that one was the worst pun yet…
We'll Keep On Movin' to the noughties
All Rise for the new millennium. The early 2000s saw the birth of Five, Busted, Blue and McFly. In more recent years, we've seen Busted and McFly team up to create McBusted , sending all former fans into hysterics because now, two of their favourite boy bands were joining forces. Now, it really was all about pop music. The catchy, sing-a-long songs that you could dance to.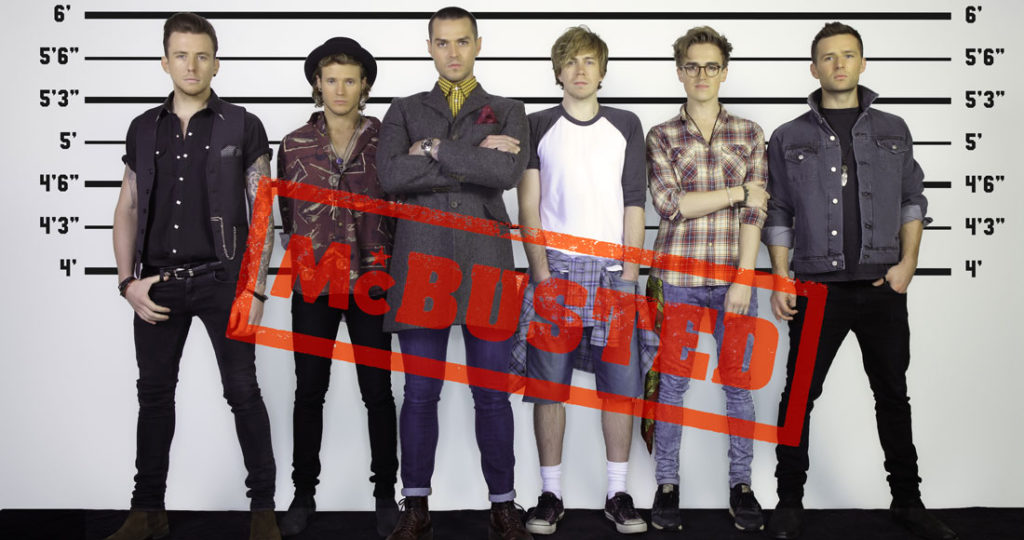 The boy band image grew stronger, and fan girls became a thing. Of course, previous boy bands had female fans, but now it was almost being taken to a new level. Posters and other merchandise became much more accessible, and magazines would forever include full page photos and interviews from these various groups. Buying every magazine they featured in to collect every photo available of them became the norm. Concerts were getting bigger and there was just overall more hype for the latest heartthrobs.
Music videos started changing it up a little. McFly and Busted branched away from this white suit look and adopted their own style. There seemed to be a bit more fun in their videos. They were less restricting and, more importantly, individual. The white look was great, it worked and is still iconic, but it did leave the boy bands being hard to tell apart.
Those teenage years
Having boy bands to crush over was a staple part of every girls teenage years. Go and ask any girl who her chosen band was when she was younger and she will tell you all about it. From her favourite song, to her favourite member. She'll probably even be able to tell you where she was sat when certain singles were released. It really was an obsession every girl had.
What made it special about the early 2000s though, is the ability to meet your idols. It became a really popular thing for these boy bands to do CD signings and public appearances. That kind of thing would rarely happen today. There's too much of a security risk now. It's a shame because there was something magical about queuing for hours to buy the CD to then queue even longer to have it signed by the band members. If you were lucky, you'd even get a quick snap with them that you'd beg your Mum to get developed later on. There was something about collecting physical copies of your favourite band's music that streaming just can't give to you. Do you remember pre-ordering ahead of release day, so you knew you wouldn't miss out?
How Perfect would it be to see the return of boy bands?
Fast-forward to the modern day. We seem to have lost the majority of our boy bands. BTS are doing really well for themselves, and they have a super strong fan base behind them. So, maybe all hope isn't lost.
In the last 10 years we have had some of the strongest boy bands and followers. With the rise of social media and music moving online, it's become a lot easier to be a fan. Boy bands found their popularity soaring across the world. We had JLS come straight from the X-Factor, into fame. Several albums and tours later, they decided to call it a day. However, they are doing a comeback tour which will see many of their old fans resurface, along with some new ones. No matter your age, if your teenage idols came back together for a tour, you'd be there, wouldn't you? JLS kept in line with the boy band look, a lot of their music videos saw the dance routines we associate with this kind of artist. Their signature look was colourful hoodies which matched their artist logo. Fans would rock the hoodie in the colour associated with their favourite member.
Records set too high to be broken?
Then came The Wanted, who were quickly pushed to the side by their rivals One Direction who came in and took over. Again, former X-Factor contestants, 1D (as they were known by fans) broke so many records that hadn't been reached since well before their time. Although they came third on the music show, this didn't stop them. A group made up of 5 pretty faced, boys who were destined for big things. They sold out countless arenas and stadiums and their popularity never decreased. In fact, it is suggested that going their separate ways is what ended boy bands. While together they did spike the careers of 5SOS who rival The Vamps.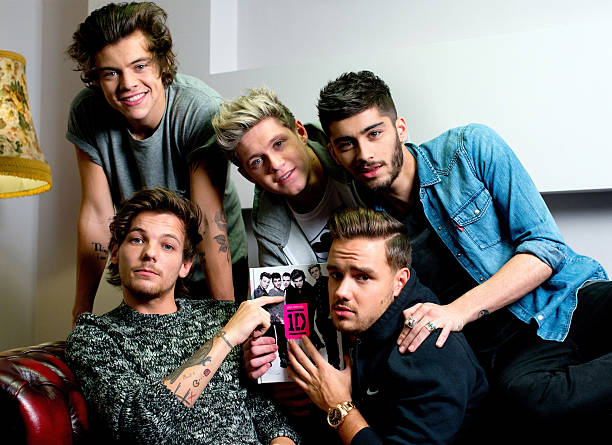 2005-2015 in my opinion were the years for boy bands. Nothing will beat it. Is it perhaps that boy bands just aren't wanted like they used to be? Teenage girls seem to be moving more towards strong, independent female artists who they can look up to as a role model. Where has the market for them gone? Will it ever return? I'm not suggesting boy bands can't make it, nor am I suggesting that there aren't plenty out there who are doing well. However, it is no secret that times have changed and boy bands as we remember them aren't around any more. Petition for all boy bands to do one giant reunion tour?