Ever wondered how to give back to your loyal fans and increase your content's engagement at the same time? We've got just the tool…
Content Unlocks are our latest addition to our marketing toolbox. They are a digital tool that allows you to reward your audience with exclusive content in exchange for them completing certain social (and musical) interactions.

How do Content Unlocks work?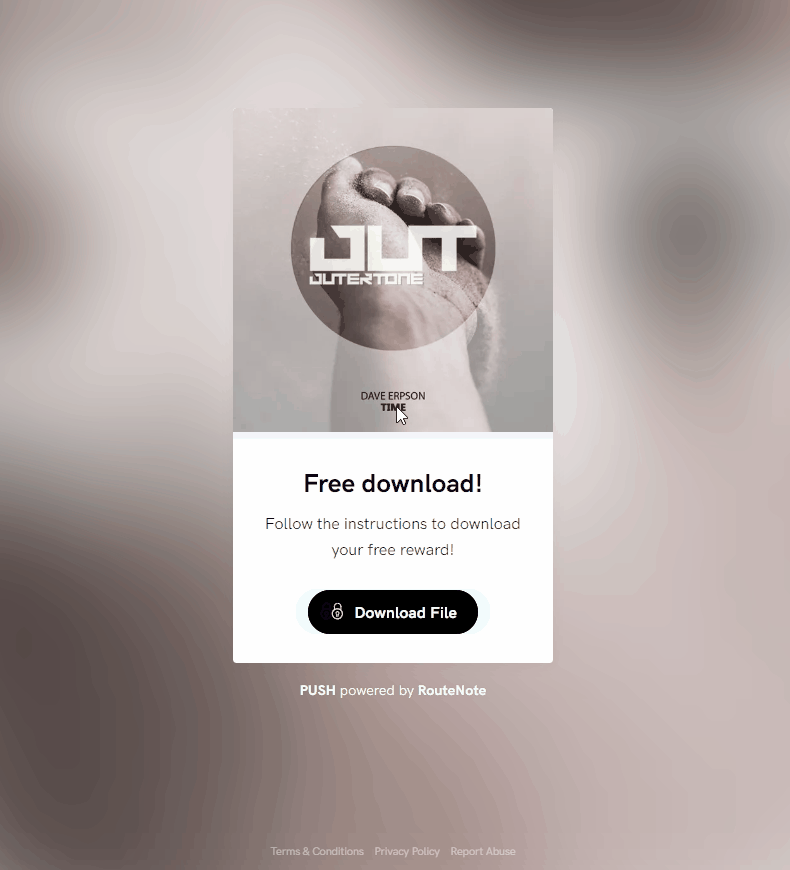 Content Unlocks work by offering a handful of social and musical actions for your fans to complete. Once they complete the interactions, they unlock the exclusive content that you have set for them; either a downloadable file or a secret message or link.
They are shared in the same way as Fan Links; via a short URL which navigates to a personalised landing page when clicked on.
Each time fans interact with your link you'll gain valuable statistics and insights which you can use for future marketing campaigns.

What unlockable content can I offer?
You can choose to add either an unlockable file or a secret message/URL. This means that any content creator, brand or business can tailor their Content Unlock to suit their needs and their fans. Ideas of what can be offered include:
| | |
| --- | --- |
| Downloadable files | Secret messages/links |
| Album ZIPs | Secret live streams |
| Single downloads | Unreleased product launches |
| Digital magazines | Discount codes |
| Unreleased trailers | Redeemable voucher codes |
| Short films | Early ticket sales |
| Sample packs | Secret announcements |

Can I customise them?
YES! We designed Content Unlocks so they were completely customisable and can be used by anyone, regardless of what kind of content they want to promote. You can:
Add your own image – either as JPG, PNG, SVG or a moving GIF.
Select actions – pick and choose which and how many actions you want to be completed.
Make actions compulsory – do you want some actions to be compulsory? Or maybe you're feeling generous and want to give away a treat without any required actions.
Customise your URL – choose your own URL ending so fans know what they're clicking on when it's shared on socials.
Add a description & title – add a message enticing your fans in and telling then what to do.

How much do they cost?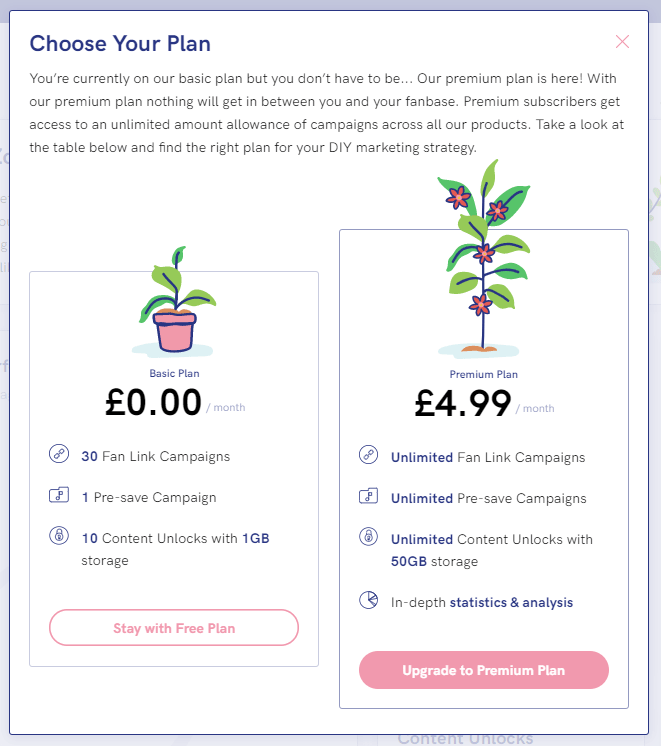 You can make up to 10 Content Unlocks totally free of charge on PUSH.fm. As a free user, you'll also be able to add up to 1GB of unlockable content in total.
If you're finding yourself nearing your limit, you can upgrade to our all-inclusive premium plan for only £4.99 a month and unlock unlimited campaigns (including Fan Links & Pre-saves) and a whopping 50GB of storage.
---
Start exploring the possibilities of where your content can go and have a go at making a Content Unlock for your fans.